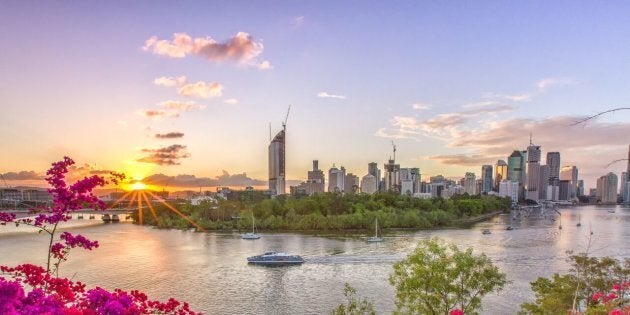 If you ever had the idea Brisbane was a sleepy city, just spend a weekend during the Brisbane Festival -- an event jam packed with an exciting concoction of 'cultural porn' -- and you'll soon see it with a new set of eyes. It really is one of our most stunning cities, and festival week is undoubtedly one of the best times to savour the delights of Bris-vegas.
It had been more than a decade since my last trip. I'm not sure why it's taken me so long to return (raising kids, writing books, the usual excuses) but, this time, the major lure was the chance to soak up the theatre, caberet, comedy and music of the 2016 Brisbane Festival.
A highlight? Snow White. Even a non-ballet fan would be hard pushed to resist tickets to see Ballet Preljocaj's interpretation of the classic Brothers Grimm fairy tale. The love story, the seven dwarfs, the gruesome plot twist and the happily ever after. Who's the fairest of them all? Will a kiss from the handsome Prince really awaken Snow from her enchanted slumber?
Snow White
The French production chose to grace just one Australian city with its presence: Brisbane. One reason producers bypassed every other state is due to the fact that Brissy lives up to his reputation as being a seriously cultural city. And, let's face it, if you're a Sydneysider or Melbournite who sees himself as a 'supreme ballet fan', what's to stop you from hot-footing it up north for some well-earned weekend indulgence?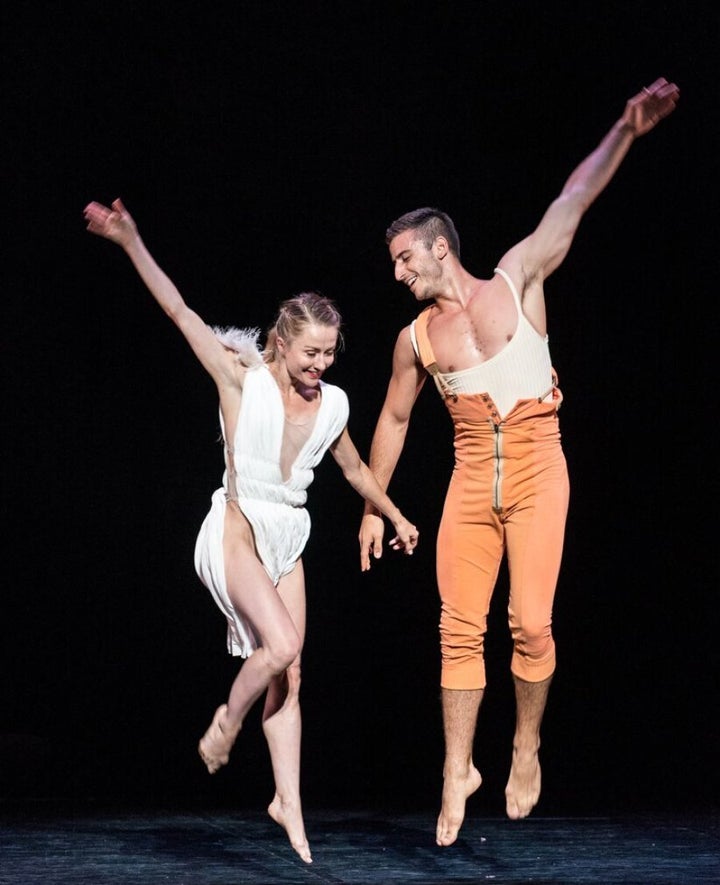 This was a world away from your typical ballet: not a tutu in sight and -- how very French -- the costumes designed by the legendary Jean Paul Gaultier
The world-famous designer clearly went to town designing the costumes that ranged from delicate and flowing for Snow, to the complexity of the fabulously evil step-mother, who looked like she'd just stepped out of an S&M dungeon. She might not be the production's namesake but she stole the show for all the right reasons, dominating the stage whether she was dancing or merely striking a pose in front of THAT mirror. 'Looking glass, looking glass, on the wall..."
The production requires a basic knowledge of the Brothers Grimm fairy tale but it's definitely not one for children. (Brothers Grimm trivia: in the original story, the witch tries to sell Snow a corset. Snow tries it on but it's so tight it causes her to lose consciousness and the witch thinks she is dead.)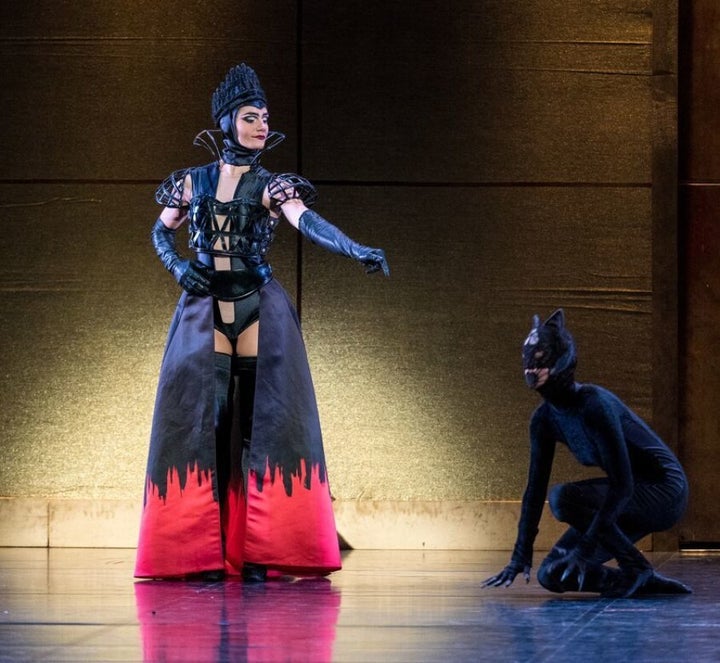 In two hours, that incredible cast did not take a break. So forget about grabbing a glass of champagne at interval because that was not in the program. Besides, who wants to leave a fairy tale world to step into a comparatively soulless lobby when there's a monumental romance going on right before your eyes?! My verdict: incredible. I could sit through it a second time. Perhaps a third time as well.
Eating Out
The Lyrebird restaurant is right in the heart of the Queensland Performing Arts Centre, perfect for ballet fans keen to indulge in pre-show deliciousness. An extra bonus during the festival was watching the cool young things prancing around the arts centre, dressed in their interpretation of fairy tale finery. One lady caught my eye: a full red skirt with white polka-dots, black corset and a white lace blouse, topped off with a large crucifix.
The Snow White menu featured an 'Evil Queen' salad, a 'Huntsman's Wild Boar' and a 'Snow White' - a poached meringue snow egg, with custard apple fool and rhubarb granita. Best of all, as soon as you polish off dessert, you're just a few metres away from the theatre.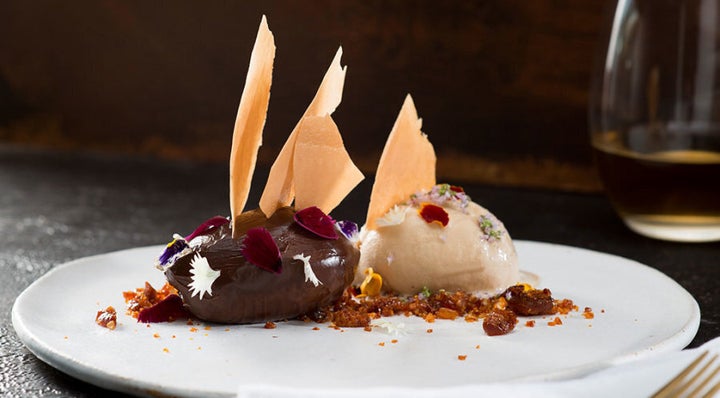 If you fancy eating out for breakfast the next day, my tip is the fabulously named The Lost Boys cafe in Fortitude Valley. Step inside what resembles a little fairy forest. Treat yourself to a freshly squeezed OJ with poached eggs on sour dough toast, with salad, avocado and halloumi.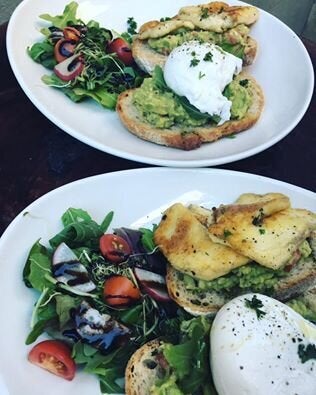 Or you could join in the chorus of locals who are keen for the popular cafe to bring back its Root Veg pizza that sadly wasn't on the menu last week...maybe next time!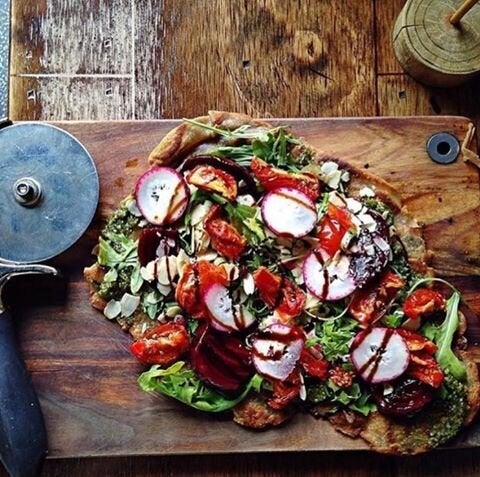 For lunch, we tried the King Arthur Cafe, a bright, open space with a short 'n sweet menu. It was a battle between the smoked fish with horseradish cream and potato hash, or the rib fillet steak sandwich with Gippsland blue cheese and house-made onion jam.
If you're in the city, check out Botero -- delicious food, particularly the chickpea fritters and the tempura fish burgers. But, if you sit upstairs, be prepared for large share tables. It's best to sit downstairs if you want a quiet bit of chitchat without other ears listening in.
Blanc de Blanc
Another Brisbane Festival highlight was the unpredictable and hilariously naughty Blanc de Blanc. If you've never experienced French burlesque/caberet, then you'd better leave your shame at the door. If you'd rather NOT see a candle placed -- and then lit -- between a woman's naked thighs, then this is not the show for you.
Strangely enough, I spotted a few people leaving at interval, just moments after the candle incident! Perhaps they expected something less naked and naughty.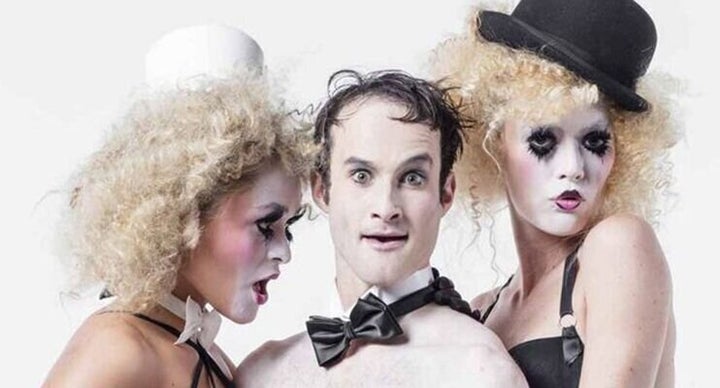 Blanc de Blanc uses the theme of champagne as its base so, if you're sitting in the front, prepare to be splashed with booze. Or, as one 'lucky' audience member discovered, have a champagne-soaked almost-naked cast member sit on your lap for a quick cuddle.
The show featured a lot of humour, dripping in sexual innuendo so it's definitely not a family show. But, if you're after a few decent laughs, it's a fabulously entertaining show.
Shopping
The Queen Street Mall is known as the central fashion mecca, similar to Sydney's Pitt St Mall, with a great variety of cheaper/mainstream stores like Dotti and Zara, to the high-class (out-of-reach-for-most) shops, such as Tiffany's and Chanel.
Being a bargain hunter this was my favourite thing: If you're in the city on a Sunday and you like these words 'cheap and cheerful', check out the Suitcase Rummage. It's like a car boot sale, only with suitcases. I loved it!
You can pick up a second hand dress for under $10 and most of the suitcase owners were selling a variety of clothing and jewellery for as little as $1 -- clearly a case of people selling the efforts of their annual de-clutter of overloaded wardrobes, bookshelves, jewellery boxes and bedside tables.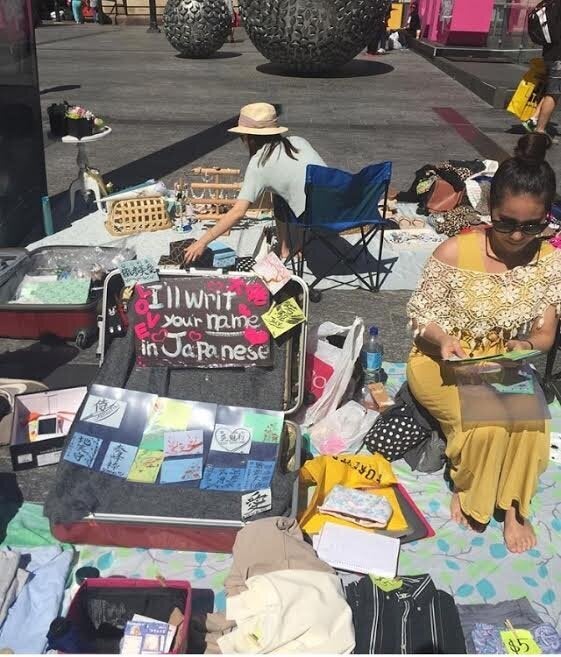 If you've got some cash to burn, head up to James Street, with its eclectic mix of fashion, food, homewares and a cinema. The only thing missing for me was a good bookstore. But that was something my wallet and I were thankful for later.
A highlight in New Farm was Libertine Parfumerie, where you can book in a session to learn the history of perfumes and why you might be attracted to particular scents over others. If you love the floral scent, chances are you'll never deviate towards the others.
Enjoy a glass of champers while you spray, test and be enlightened about the Romans and Egyptian uses of perfume -- apparently the Romans even used perfume on their horses so they'd be easier on the nose...strange but true!
Kayaking
If you want a more active way to explore the city, taking a kayak down the river is a great way to get your bearings around town. The city skyline looks completely different when you're 'down low' and it really is pretty spectacular.
The crew at RiverLife provided a fabulous guide who showed me the ins and outs of kayaking and told me what NOT to do when a ferry passes by (don't turn side-on or you risk being capsized!) Either way, ending up in the drink would not have mattered as the water felt nice and warm, even on a cooler Spring morning.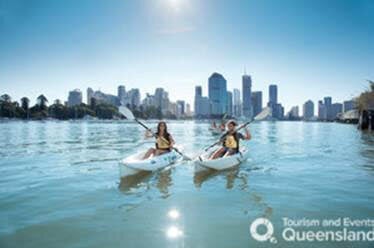 There's a lot to see and do in Brisbane and two days really isn't enough to capture the entire essence of what makes this pretty city so special. One thing that really struck me is how patriotic Brisbane people are about their home. When I suggested to a few locals that Brisbane reminded me of my hometown of Perth: the great weather, the laid back lifestyle, the city on the edge of the river....my remark was met by several glances of the 'surely she cannot be serious?' type. Yes, Brisbane, I'll be back soon, there's plenty more to explore.
The Huffington Post was a guest of Queensland Tourism and Events and had the pleasure of staying at the beautiful Inchcolm Hotel , an elegant, art deco-style boutique hotel that's just a five minute walk into the centre of town. It has an incredibly rich history, built in the 1920s as a medical practice. The Art Deco styling inside is in complete contrast to the neo-Georgian styling of the building's facade. It was a beautiful place to stay during this fairy tale weekend.
Libby-Jane traveled to Brisbane as a guest of QLD Tourism & Events