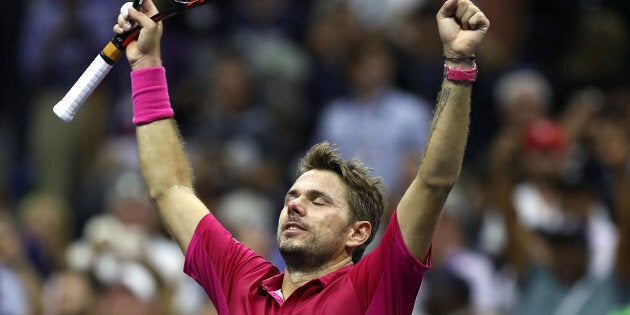 Excuse the pun, but that was a blistering win. Swiss world number three Stan Wawrinka has upset world number one Novak Djokovic to win his first U.S. Open title at Flushing Meadows in New York.
The final score was 7-6, 6-4, 7-5, 6-3.
This is Wawrinka's third career Grand Slam title -- he already has an Australian Open and a French Open in the cupboard -- and makes a really good case for tennis's so-called "big four" to be upgraded to a "big five" to include the only other multiple major winner of the generation.
Andy Murray is a member of the big four. His career tally of grand slam tournaments? Three, just like Wawrinka. Stan won the Australian Open in 2014, the French in 2015 and now the 2016 U.S. open. A major tournament, three years running. He has also won his last 11 finals in all tournaments.
Yep, that quartet should probably be a quintet.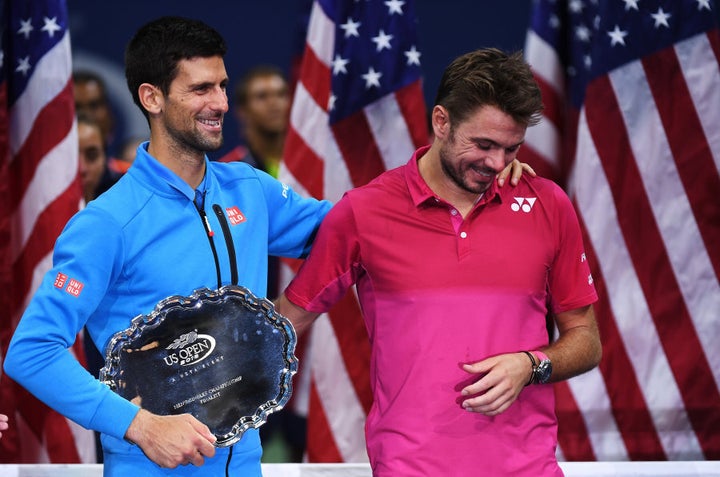 After the win, Wawrinka seemed unsure where to turn, who to hug, how to respond.
"I don't know what's happening right now," he said, clearly exhausted after a slog of a match that lasted just under four hours.
Tennis players are always extra tired after the U.S. Open in Olympic years. It's like they've played five majors instead of four, plus all the other lesser tournaments.
"I am complete empty," Wawrinka admitted.
When he managed to compose himself, he had generous words for Djokovic, who has been a friend and mentor since the two were kids.
"You are a great champion and a great person. Because of you I am where I am today," he said.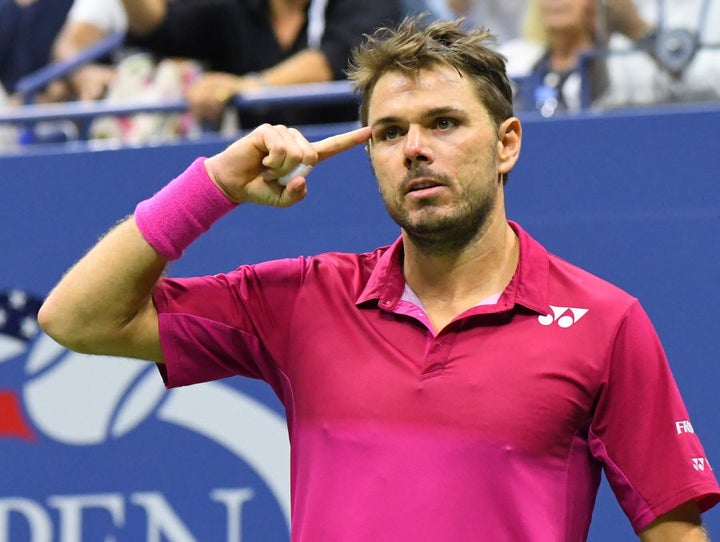 Wawrinka, 31, is one of those sportsmen who has been getting better with age. On Sunday night in New York he beat a champion who was severely hampered by blisters but who ultimately had no answer for Wawrinka's sizzling passing shots.
"OK Stan Wawrinka, it's your U.S. Open and you can take it," said the commentators before the final service game, which had been delayed by four-and-a-half minutes as Djokovic changed the dressing on his feet.
Wawrinka took it, all right.
There's a post-match blow-up about whether Djokovic engaged in gamesmanship with the longest band-aid application in memory. Who cares? Wawrinka won fair and square. That's all that matters. And as a mark of respect for his unofficial induction into the new 'big five', here's how to pronounce his name properly.