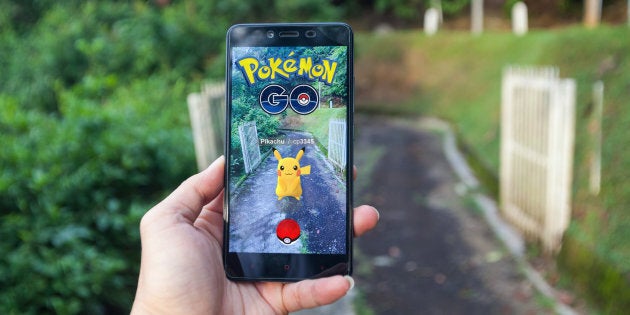 A Pokemon Go user has shown his commitment to the game after having to be rescued when he fell into Perth's Swan River trying to 'catch 'em all'.
WA Police were called to Barack Street Jetty at 12:45am on Monday morning after a security officer saw a man fall into the water.
Officers rushed to the scene of the incident, lights flashing and sirens blaring, fearing for the well being of the man -- only to be surprised by what they found.
"Police spoke to the male person being concerned for his welfare only to be told he was leaning over the jetty attempting to get a Pokemon," police said in a Facebook post.
Luckily, the man was pulled from the water by the security guard before police arrived and is said to have escaped the incident uninjured.
They also captured helicopter footage of the craze, showing just how popular (and distracting) the game is for users.