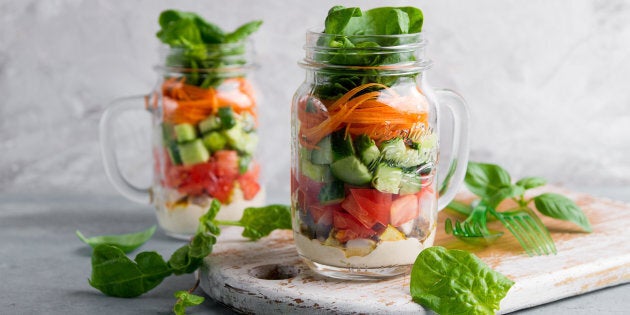 There are so many virtues to packing your own lunch ― it's healthier, cheaper and all around smarter ― but that doesn't mean that we all do it. While the effort is great, often times the execution isn't. No one wants to eat a soggy sandwich out of a paper bag when a hot meal can be bought around the corner. That's why you need to pull out all the reinforcements to really allow yourself to embrace packed lunches.
Here are 9 things you can do that'll make you actually want to bring your own lunch to work ― and eat it.
1. If you're bringing leftovers, prep them the night before. You'll be more awake, have more energy and will be less likely to skip the idea entirely.
2. Bring salt and pepper. Or at least make sure there is salt and pepper where you'll be eating said packed lunch. It's a small effort, but with big results. Nothing's worse than eating a bland meal. Nothing.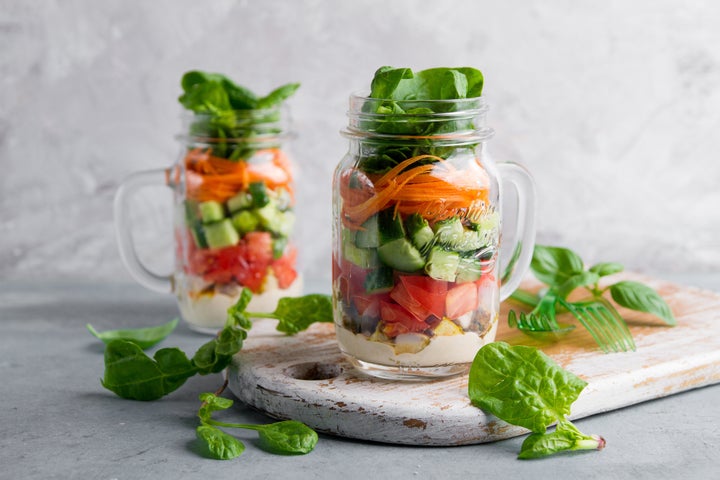 3. Embrace the Mason jar trend. There's a reason everyone is packing their lunches in Mason jars ― it's because it's really practical. Plus, if you layer a salad in it your lunch have some serious eye appeal, too.
4. Invest in a bento box. The bento box is great because it allows you to bring multiple dishes without having to carry a bunch of Tupperware. There are lots of cute ones to choose from, too.
5. Use real cutlery and tableware. We know this sounds like an unnecessary step, but trust us it makes all the difference in how that packed lunch is going to appeal to you. If you have a drawer at work, just keep a set stashed there.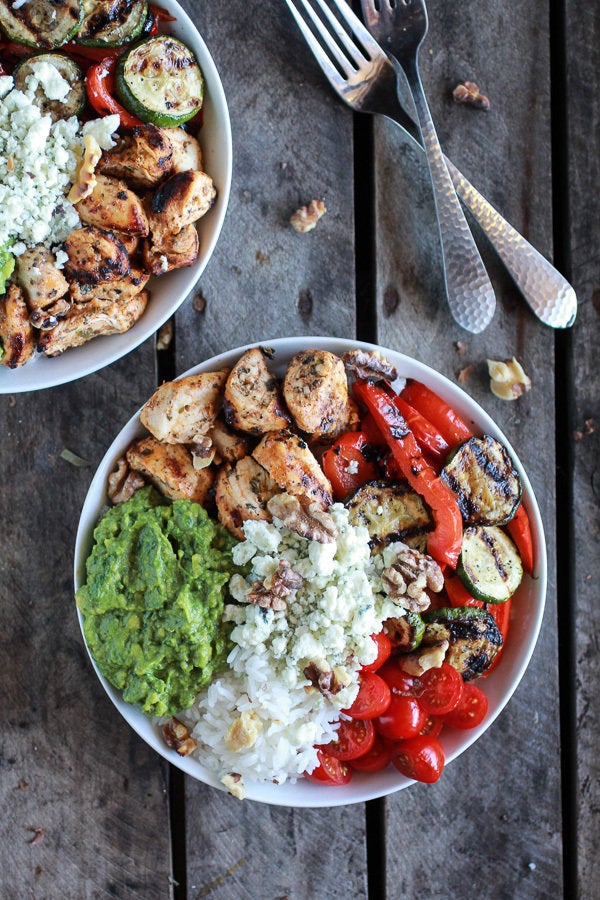 6. Embrace the lunch bowl. The lunch bowl is a genius way to use up leftovers in your fridge. Basically you just need a bed of rice and any leftover produce and protein you have in the fridge.
7. Don't forget the sauce. Especially if you're making a lunch bowl. But sauce is also a good way to elevate sandwiches, spruce up leftover dinner or as a salad dressing. Sauce is everything. Think pestos, chutneys and dressings.
8. Bring the fixings and make lunch right before eating it. Sometimes packing a good lunch can be as easy as bringing some bread, deli meats and cheese and making an open faced sandwich at work. Or bringing all the ingredients for a salad and tossing it right before eating. Not only is it less work at home, but it'll taste fresher, too.
9. Learn how to properly make a PB&J. There will always be days when you don't have time for anything fancier than a peanut butter and jelly. And on those days you should know that there's a way to make the sandwich so that it doesn't get soggy by the time you get to it at lunch. This video will show you how.