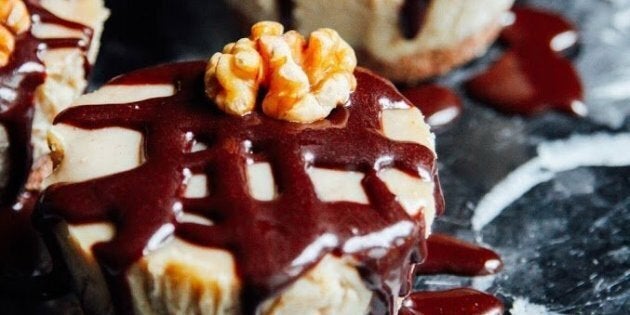 Raw cheesecake is a bit of a misnomer. It is neither cheese, nor is it cake ― it is a dessert made up of something else entirely. And although it doesn't taste like the cheesecakes of your childhood, it is a sweet treat you won't be able to stop eating ― and it can be just as creamy and delightfully sweet as a classic New York cheesecake with strawberries on top.
Raw cheesecake is most commonly made with a date-nut crust and a cashew coconut-cream filling. Cashews are naturally sweet and fatty, and easily meld with other flavors, so they're a perfect choice. And because they're raw, you don't have to worry about getting the perfect bake ― it's all just blending and freezing.
We've rounded up our favorite raw and mostly raw cheesecake recipes for you below. (Some of these recipes use roasted nuts.) So take a break from the cream cheese ― or ricotta ― and give these cakes a try.