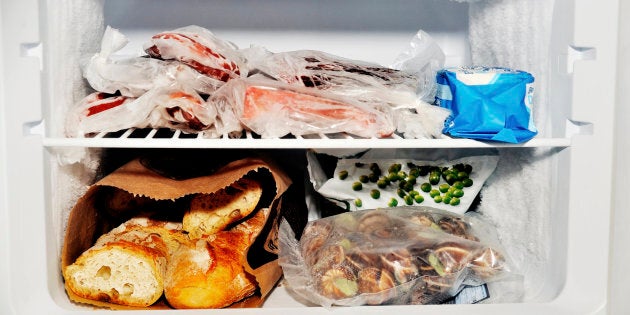 When it comes to cooking (and saving money), the freezer is your best friend. There are a lot of articles circulating the web that discuss surprising foods you can freeze and foods you should never freeze. These articles are important, but it's a lot of information you have to gather in order to get the full picture. Today, let's put an end to that and consolidate all that input so you can get the most out of your freezer.
Below is a list of all the foods you can freeze.
If a food you want to freeze is not on the list, chances are it can be safely frozen but will not defrost with a satisfactory texture. (We leave that choice up to you.) Some foods that are on the list below will also change texture when defrosted but are still included on the list because they can still be cooked without losing any quality.
Check it out: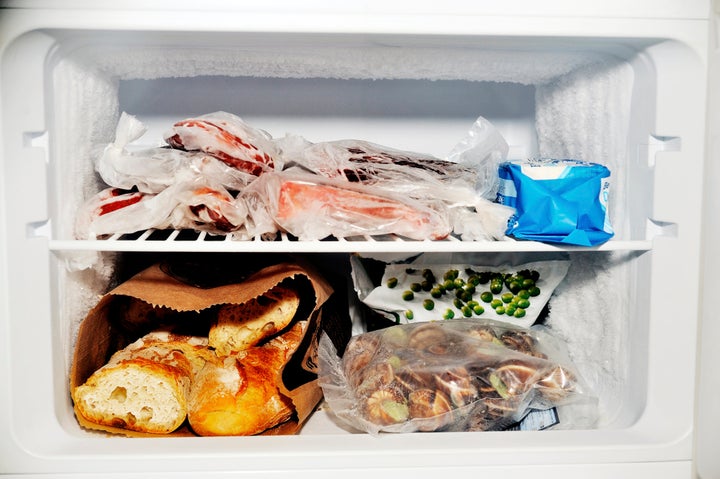 Milk ― if you plan to use it for cooking purposes.
Cheese ― not the soft kind like goat, and preferably shredded.
Butter
Cracked eggs
Cream cheese ― if you plan to cook or bake with it (think cheesecake).
Buttermilk
Whipped cream ― for those rare occasions when you've made too much.
Homemade pancakes, waffles and French toast
Fruit ― basically all of it, especially if it's going into a smoothie once frozen. Some fruits like citrus, grapes and watermelon will turn to mush when defrosted.
Vegetables ― with the exception of salad greens, cucumbers, celery (if you plan to eat it raw) and raw potatoes.
Cooked rice
Cooked pasta ― be sure to cook it 2-3 minutes less than the recommended cooking time or else it will turn to mush when defrosted.
Uncooked homemade egg pasta
Pies
Cakes
Muffins and quick breads
Brownies and cookies
Corn on the cob ― blanche it first.
Avocados
Tomato Paste
Roasted tomatoes
Flour
Nuts
Pesto
Hummus
Peanut Butter
Mashed potatoes
Chocolate ― so long as you prepare it properly by first cooling it in the fridge.
Cookie dough (unbaked)
Chips
Tortillas
Homemade soups and chili
Broth and stock
Meat, cooked and uncooked (bacon included)
Seafood
Wine
Bread
Bread dough (risen and unbaked)
Fresh herbs (when preserved in olive oil)
Citrus juice
Maple syrup
Now get freezing!