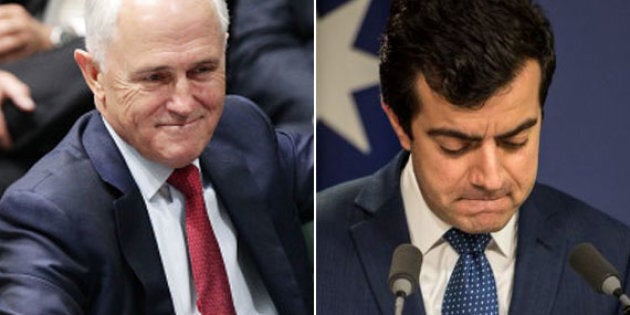 Labor senator Sam Dastyari was forced to resign from the opposition frontbench last week, engulfed in scandal over accepting $1670 from a Chinese company to pay a travel bill he had incurred. In the first parliament sitting week back since the controversy broke, the government respectfully let the Dastyari saga slide, and did not seek to make political hay out of it.
Just kidding. They talked about it A LOT. They managed to drop Dastyari jokes into almost every answer in Question Time each day, with some spectacularly acrobatic displays in shoehorning criticisms into even the most unlikely of answers on issues as diverse as unemployment figures, the agricultural industry, national security and defence capabilities, the marriage equality plebiscite and the Australian Tax Office.
Yes, really. By our count, the government mentioned Dastyari's name 55 times in the House of Representatives between Monday and Wednesday,
Here's a quick wrap of the most unlikely times the government has sledged Sam Dastyari this week so far. We must stress, this is an incomplete list and taken directly from the parliamentary hansard, and we've still got a whole sitting day to go on Thursday; no doubt we'll be getting a bit more Sam sledging before parliament breaks for a few weeks and the issue dies down.
The plebiscite
Bill Shorten: How does the Prime Minister respond to reports that he told his cabinet last night to keep the details of the plebiscite very close to their chests -- directly warned them not to leak the details of cabinet's discussions -- details which were then almost immediately leaked to David Lipson of Lateline?
Malcolm Turnbull: This highly political question turns to issues of solidarity. Of course, there is no greater solidarity than that between the Leader of the Opposition and Senator Dastyari. Oh yes, they stuck together! There he was, taking payments -- cash for comment.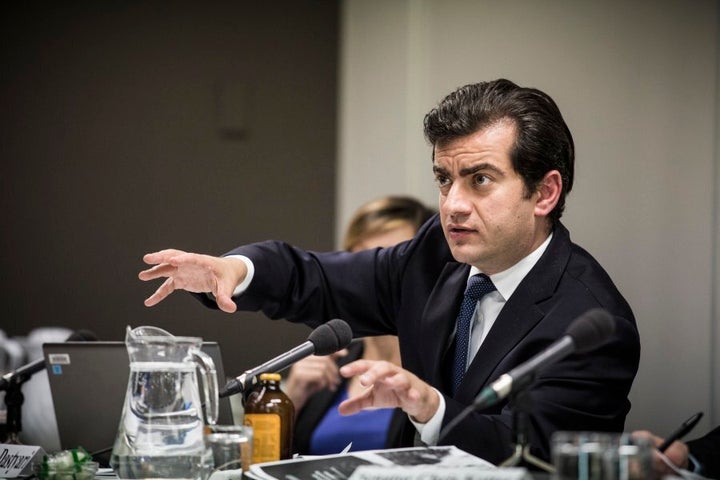 The plebiscite (again)
Mark Dreyfus: I refer to reports that a 10-person committee will decide how money is allocated for his expensive, divisive and damaging plebiscite on marriage equality, consisting of five private citizens and MPs. What MPs will be on this committee?
Peter Dutton: It won't be Senator Dastyari!
Turnbull: I can say, Mr Speaker, that listening to my colleagues there seems very little support for Senator Dastyari being on the committee.
Defence
Nicolle Flint: My question is to the Minister for Defence Industry. Will the minister outline to the House why it is critical to take a consistent approach to the defence of Australia's national interest?
Christopher Pyne: It is certainly true that Australia does have critical national interests. The first of those is maintaining international rules based order... And it is vital that both the government and the opposition adopt a consistent approach to those national interests. And until recently there has been a consistent national approach, but Senator Dastyari's statements about the South China Sea have altered that. After receiving payments from businesses associated with the Chinese government, Senator Dastyari publicly repudiated the ALP's policy on the South China Sea and took China's side rather than Australia's side for our national interests.
(Pyne mentioned Dastyari's name 13 times during this one answer alone)
Trade
Tim Wilson: My question is to the Minister for Trade, Tourism and Investment. Will the minister update the House on how the government is supporting the rebalancing of the economy by promoting Australia's growing services sector?
Steve Ciobo: [exports] are important, because the Turnbull coalition government recognises that, as the Australian economy continues to rebalance, we need to make sure that we put a strong focus on driving services exports... With the rising middle class in China, the opportunity for Australians has never been better. I suspect that Senator Dastyari recognised some of these benefits in the Senate during an adjournment debate, when, in 2014, he explained that few countries were better placed than Australia to capitalise on the rise of China for their own economic benefit. Little did we know that when he was referring to 'own economic benefit' he was taking it on a very personal level indeed.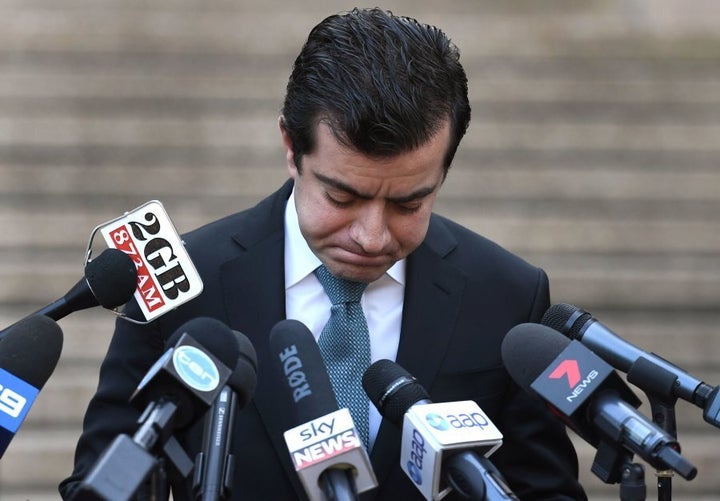 Unemployment
Brendan O'Connor: Unemployment in Australia is higher than in the United States, the United Kingdom, Japan and Germany. Is this what the Prime Minister means when he says 'so far, so good'?
Turnbull: The honourable member knows very well -- very, very well indeed -- that we have seen strong jobs growth. But we have more work to do... Many Australians are facing challenges in terms of the cost of living. Not everyone is like Senator Dastyari, who, when he cannot pay a bill, just gets a donor to pick it up. This is the man the Labor Party defended all last week. The party of equity, the party of fairness, the party of the downtrodden -- they defended Sam Dastyari, who, when he was presented with a bill, unlike any other Australian, who would pay it themselves, who would put their hand in their own pockets -- oh, no -- he asked his Chinese sponsor to do it.
Agriculture
Andrew Broad: My question is to the Minister for Agriculture and Water Resources. Will the minister update the house on what measures the government has taken in the last year that has supported the agricultural industry? Is the minister aware of any alternative policies?
Barnaby Joyce: ...Whether it is biosecurity, dealing with such problems as Panama disease race 4 and making sure that we have the flying squad for protection of the banana industry; or country-of-origin labelling, which we have rolled out, we continue to roll them out.
An honourable member interjecting --
Joyce: I take the interjection. I heard them mentioning Sam Dastyari. Of course, they would be mentioning him, wouldn't they? Because the biggest thing that happened to the Labor Party in the last week is they lost one of their frontbenchers. Apparently he was kind of a frontbencher. He was sort of on loan or something! He did not quite make the grade as far as salary goes. He had a bit of a problem and came up with a novel way to pay his bill.
Tax
Tony Pasin: Will the Treasurer update the House on the progress of the Australian Taxation Office in relation to the recovery of debt? What advice does he have for businesses and individuals in relation to the payment of their bills?
Scott Morrison: ...My advice, obviously, to those people is to work with the Australian Taxation Office to ensure that they are able to meet their debts. But the one thing I would not suggest they do is the practice that we have seen from a member of the opposition in the Senate, Senator Dastyari, whose approach to paying debts -- we know those opposite seem to think this is about foreign donations; it is not about foreign donations at all; it is about paying a debt. What we know is that Senator Dastyari -- Shanghai Sam... having spent his allotment of his travel expenses, decided he did not want to have to pay the extra, so he got on the blower and rang a donor and said, 'I'd like you to cover the rest.'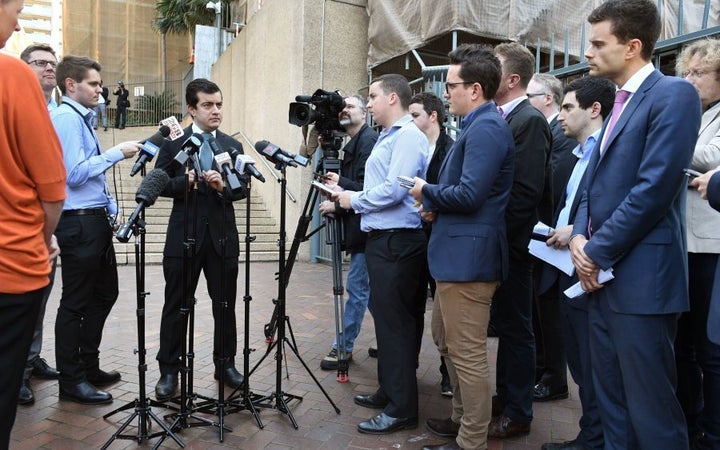 The economy
Andrew Gee: Will the Prime Minister update the House on action being taken by the coalition government to secure Australia's long-term economic prosperity?
Turnbull: I have said before that this the 45th Parliament will be a parliament that delivers, it is going to be a parliament that works. It is our obligation to address the big challenges Australia faces, and there is none more significant than ensuring our continued prosperity...We cannot continue to leave behind a legacy of debt that burdens our children and grandchildren with the obligations...
Opposition members interjecting --
Turnbull: I hear members opposite groaning. They think it is funny, they think it is tedious. That is the modern Labor Party. Well, I would say to members opposite: not every Australian is like your Senator Dastyari -- able to ring someone up and get him to pay their bills. Not everybody is a privileged politician that can earn $200,000 a year and then, when he does not want to pay a bill, pick up the phone and get it picked up by some friend.
Superannuation
Andrew Leigh: My question is to the Minister for Revenue and Financial Services. Why won't the government join with the opposition to produce a package of superannuation concession reforms that will add $4.4 billion to the budget bottom line over the medium term?
Kelly O'Dwyer: I am delighted to take a question from the member for Fenner. I really do hope that in his personal circumstances, now that Sam Dastyari is off the front bench, he might get a pay rise.