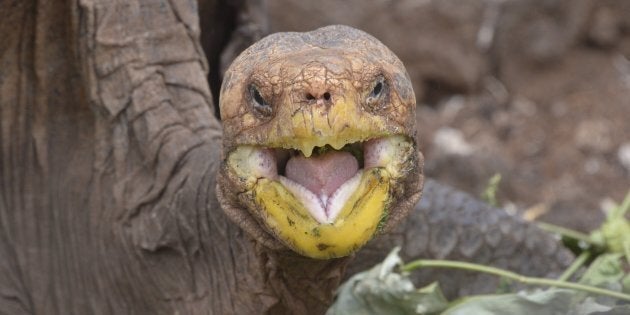 Diego is over 100 and lives with six female tortoises, so I guess you could say it's a case of the tortoise and the harem. You'd think with all that sex he'd be just a shell of a tortoise.
You know what they say, giant tortoise = big love.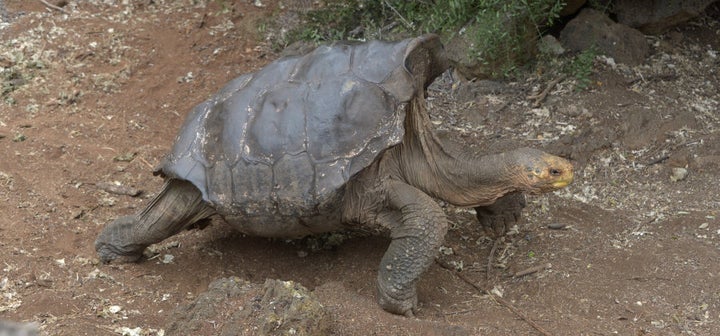 About 50 years ago, the species population was estimated as 14 and Galapagos National Park tortoise preservation specialist Washington Tapia told Phys.org Diego was appreciated for his enthusiasm to repopulate.
"He's a very sexually active male reproducer. He's contributed enormously to repopulating the island," Tapia said.
His 'enormous contribution' is in stark contrast to another endangered tortoise from a different species Lonesome George who died without reproducing in captivity, ending the Pinta Island tortoise subspecies.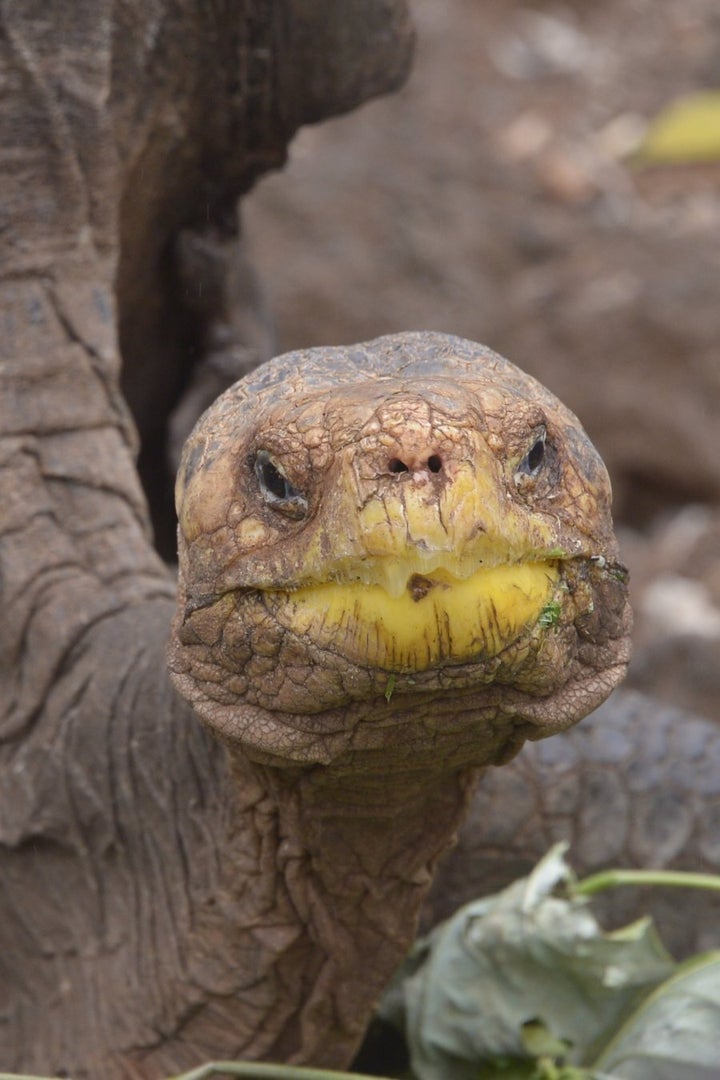 In terms of conservation, Diego is a hero in a half shell.