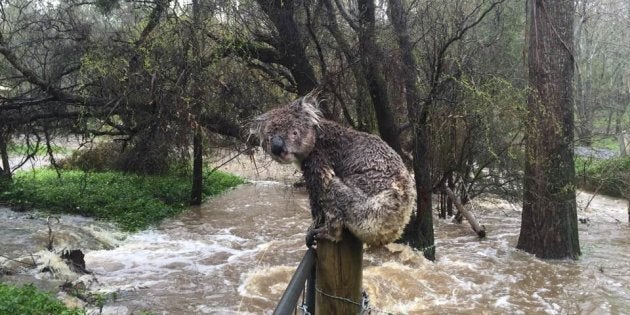 As floodwaters wreak havoc in South Australia and Victoria, this soggy koala found himself in a spot of trouble as he searched for a dry gum tree in the middle of the floodwaters.
Adelaide resident Russell Latter said he spotted the soggy koala sitting on top of a fence post on Old Carey Gully Rd, Stirling.
Latter told The Huffington Post Australia he intervened to help the critter.
"I thought, 'This little guy looks in trouble, sitting in the middle of the road, surrounded by floods. I think he needs help'," Latter said.
"So I guided him across the road and he climbed the fence, had a rest and then climbed to a big gum tree. So, all good."
Wild weather has battered much of the state; one of the most affected areas is around Old Noarlunga, south of Adelaide. Floodwaters have resulted in several homes being evacuated after water rose to dangerous levels in the Onkaparinga River, south of Mount Bold Reservoir.
In Victoria, the wild weather has caused landslides, forcing emergency services to close sections of the Great Ocean Road.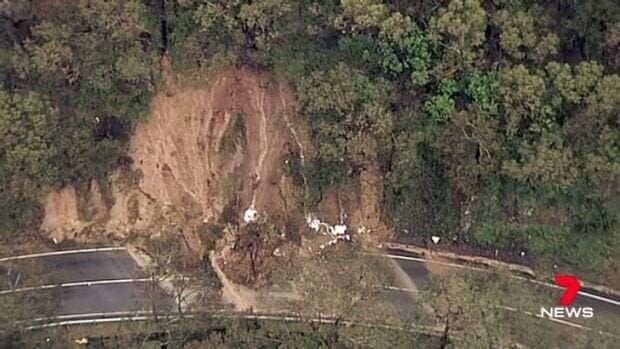 It's been the wildest September weather in a decade, triggering seven school closures, home evacuations and 102 road closures.
The Victorian State Emergency Service has issued a watch and act alert for the surrounding area. Residents in Hamilton were evacuated on Wednesday as much of the town was overcome by the floodwaters, including a park.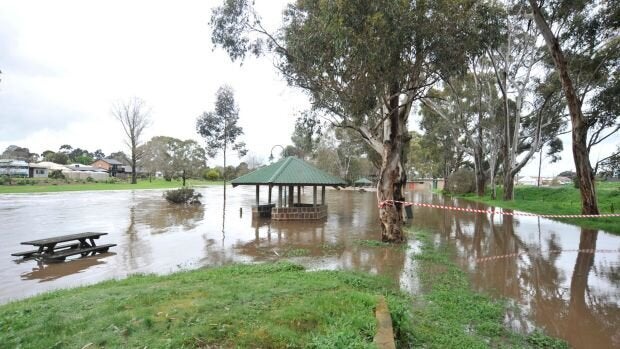 Flood warnings have been issued to Goulburn, Loddon, Glenelg, Loddon, Goulburn, Murray-Riverina, Hopkins and Avoca, Barwon and Werribee rivers.
On Wednesday, the SES received more than 440 calls for assistance across Victoria.