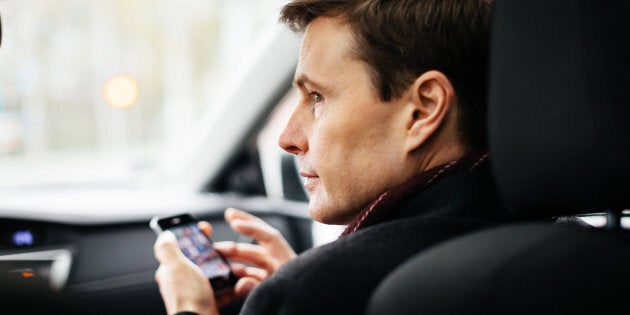 Don't you hate it how you get no sleep the night before an early flight because you're worried that your alarm wont go off, or that you won't be able to get a taxi to the airport?
Well Uber can now help with one of those problems. Prior to Thursday you weren't able to book an Uber in advance -- it was purely an on-demand service.
Now you can use the 'Scheduled Rides' option to book your lift for the coming days, up to 30 days in advance.
Rolling out in Australia now, you can schedule rides in the following areas:
Brisbane - Merthyr, New Farm, Newstead and Teneriffe.
Melbourne - CBD and inner suburbs.
Perth - CBD, inner suburbs and Freemantle.
Sydney - Eastern Suburbs and Inner West.
If plans change you can still cancel at no cost, just as long as the car hasn't been dispatched yet. The service kicks off with Uber X only at this stage, with hopes to expand to Uber Black in the future. Pre-booking won't cost you any more, but be aware that if surging is happening at the time of your ride you'll have to pay that as normal.
Select uberX and tap 'Schedule a Ride';
Set your pickup date, time, location, and destination;
Confirm the details of your upcoming trip and tap 'Schedule uberX';
Uber will send you reminders both 24 hours and 30 minutes in advance of your pickup. You'll be notified when your ride is on its way.
Note: The Huffington Post's Co-Founder Arianna Huffington is a member of Uber's board of directors, and has recused herself from any involvement in the site's coverage of the company.