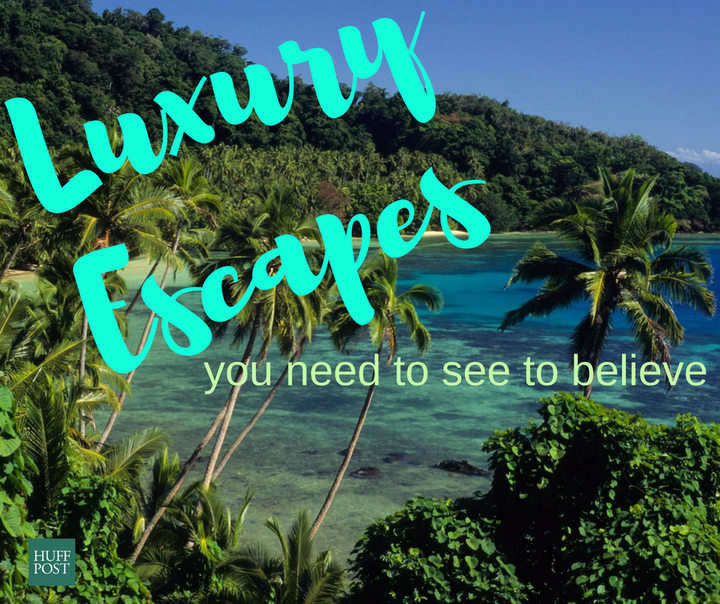 Got a spare couple of thousand dollars lying around? Why not treat yourself to a night (yes, just the one) in one of the world's most luxurious getaways?
Whether it's a private island or a seven-star resort that caters to your every desire, there are some seriously fancy vacation options out there.
The only question is: which one would you choose?
1. Burj Al Arab, Jumeirah Beach, Dubai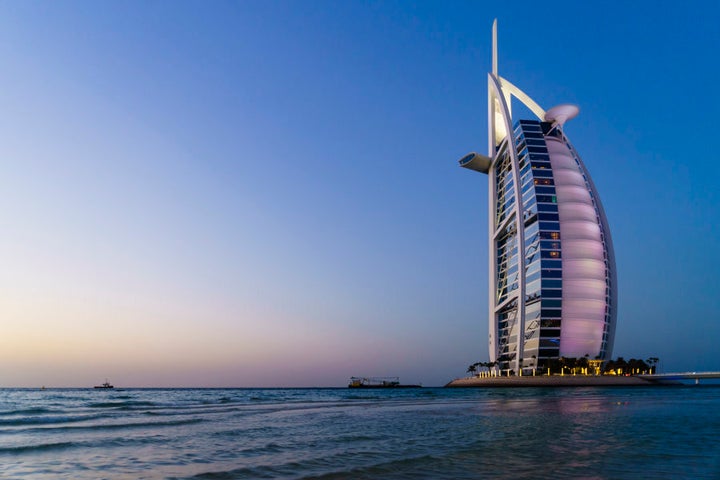 Famous for its off-the-hook extravagance (apparently the moment you arrive at the airport you get swept off your feet by a white Rolls Royce), the 7-star Burj Al Arab is nothing if not ridiculous when it comes to luxury.
The sail-shaped hotel is not only built on its own man-made island, but comes complete with gold-plated iPads in every room, Hermes toiletries, revolving beds and 17 different types of pillows to choose from. Oh, and did we mention each room comes with a butler?
One of the four pools at the award-winning Talise Spa.
With nine restaurants and bars, gold-encrusted everything (according to this Forbes article, 24-carat gold leaf covers approximately 22,000 square feet of the interior, including the TV screens), and spectacular views of the Arabian Gulf from just about everywhere, you can see why Burj Al Arab has a reputation for being the most luxurious hotel in the world.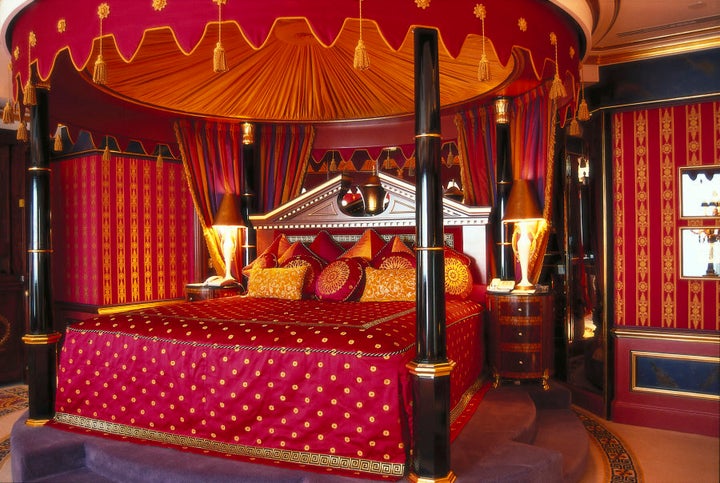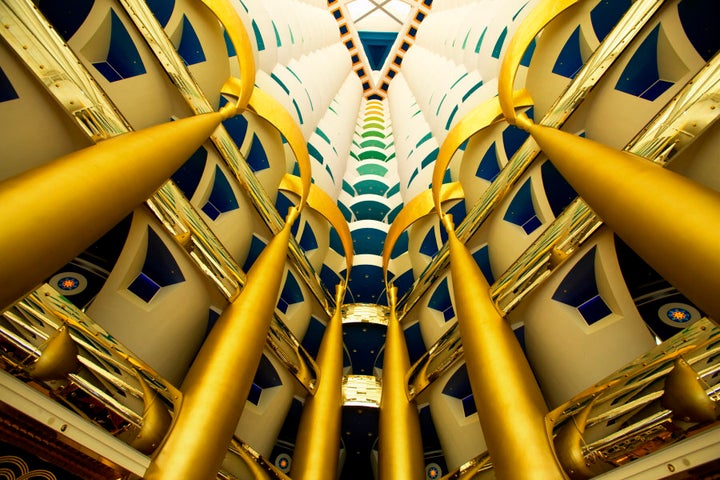 But with rooms starting at around $1800 AUD per night, you'd better start saving your pennies if you actually want to stay there.
2. Ariara Island, Philippines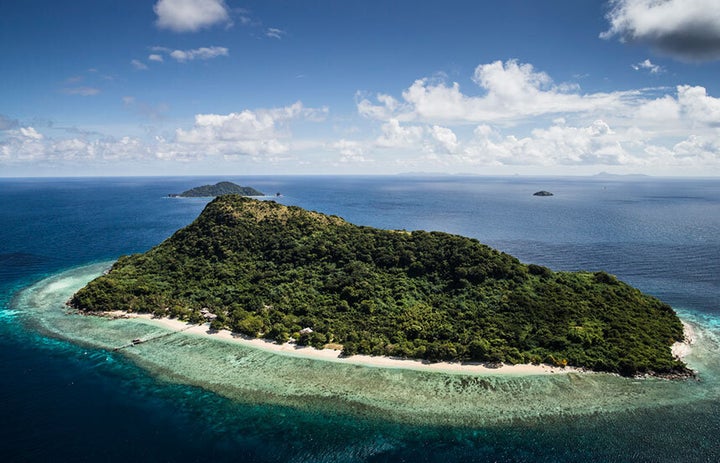 Aren't into the thought of bumping into... you know... other guests? (Because, gross).
Why not hire your own private island? Ariara is a 125-acre island in the Philippines available to let, meaning you get exclusive use of the whole island (and its staff) to share with up to 17 other people of your choosing.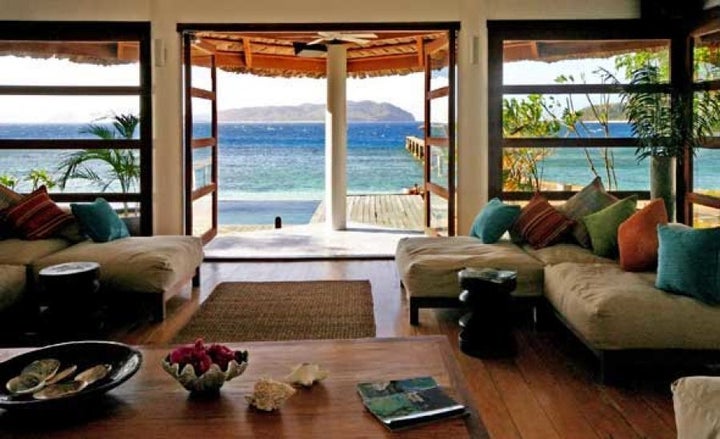 The only problem is, depending on the number of guests you have, a week's stay at Ariara will set you back between $30,000 and $60,000.
3. Fregate Island, Seychelles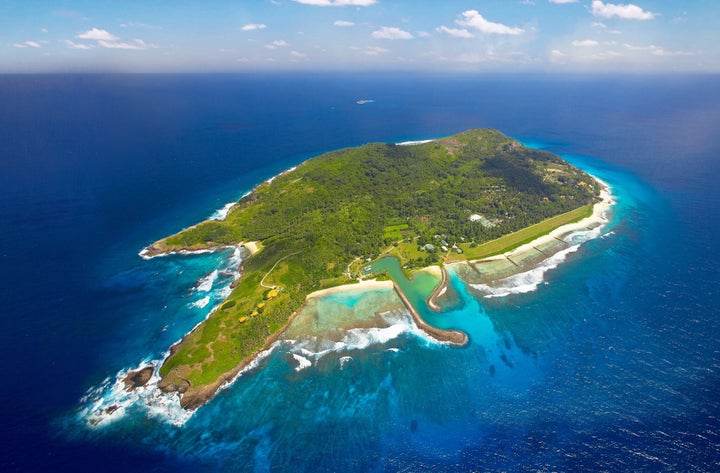 While we're talking islands, why not hop over to Fregate Island, an exclusive getaway off the coast of Kenya?
Starting at a mere $6731 AUD per night (gulp) the island has seven beautiful beaches (one of which is frequently voted the most beautiful in the world), is home to 2,200 free-roaming Giant Aldabra Tortoises and even has a private inland harbour and Yacht Club with PADI Dive Centre.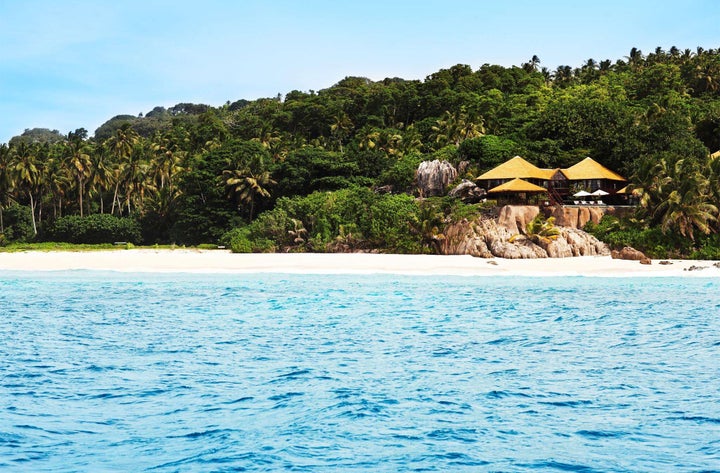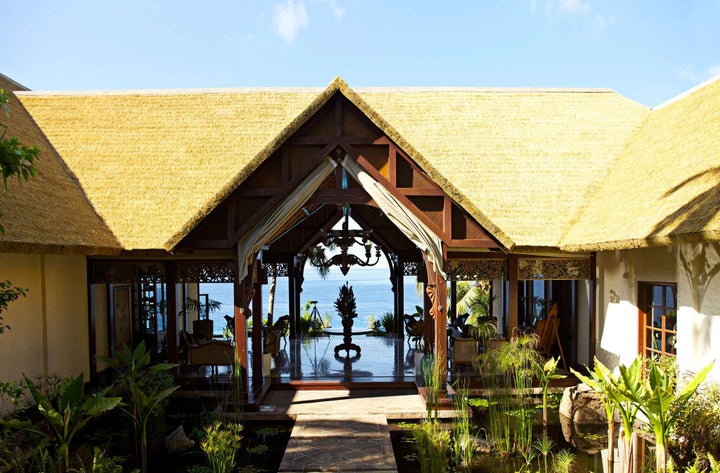 Unless you want to hire the whole island for exclusive use, there are 16 Private Pool Residences for individual use, each of which has its own "luxurious terrace, large private infinity pool and jacuzzi, daybed and dining pavilion" and both sea and jungle views.
4. &beyond Mnemba Island, Zanzibar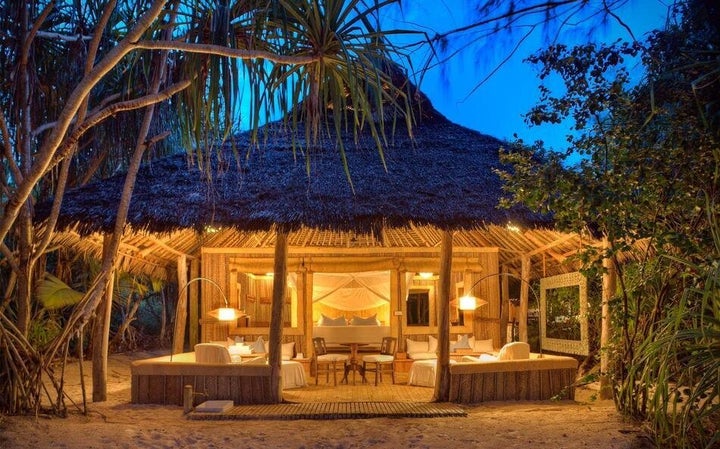 Well this place just looks a little bit amazing. Mnemba Island may not be big, but what it lacks in size it makes up for in absolute luxury.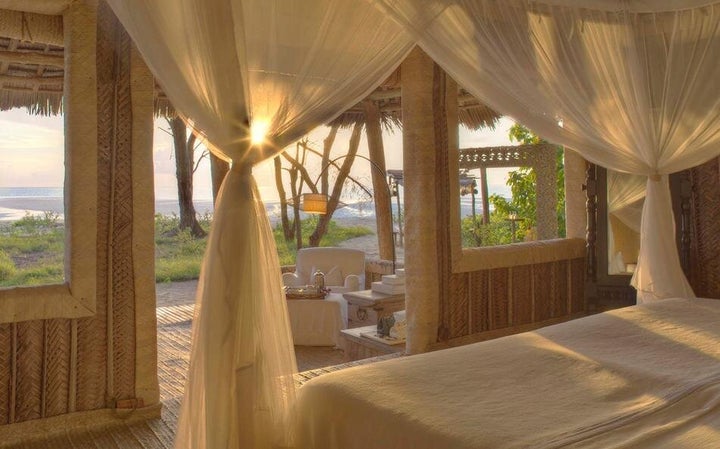 There are 12 suites in total, with prices starting at $1500 AUD per night (inclusive of all meals, soft drinks and house wines, non-motorised watersports and Wi-Fi.)
5. Amangiri Resort, Utah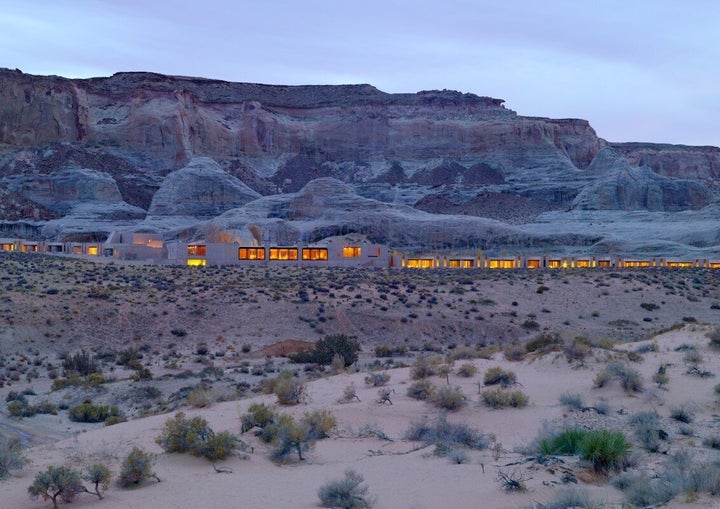 For those looking for something a little bit different, you can't go past this slice of desert decadence.
Amangiri Resort may only be a 4.5 hour drive from Vegas, but the surrounding landscape of canyons and sand billows reportedly make it feel like it's worlds away.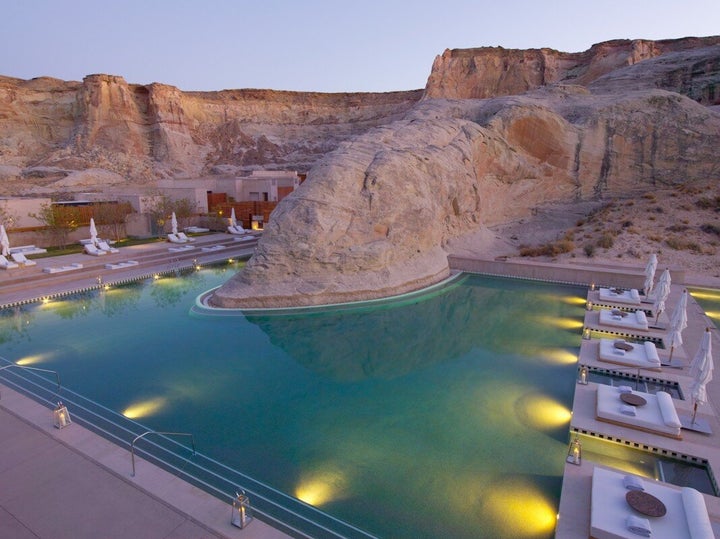 There are 34 rooms or suites to choose from, each with their own private terrace, fireplace and immense views (apparently the stars at night are unbelievable), with the cheapest starting from around $1700 AUD per night.
If you get sick of star-gazing or lounging around the pool, there is a whole list of adventurous activities to choose from, from hot air ballooning to helicopter rides to horse rides through the desert.
And once you're done for the day, you have this to come back to: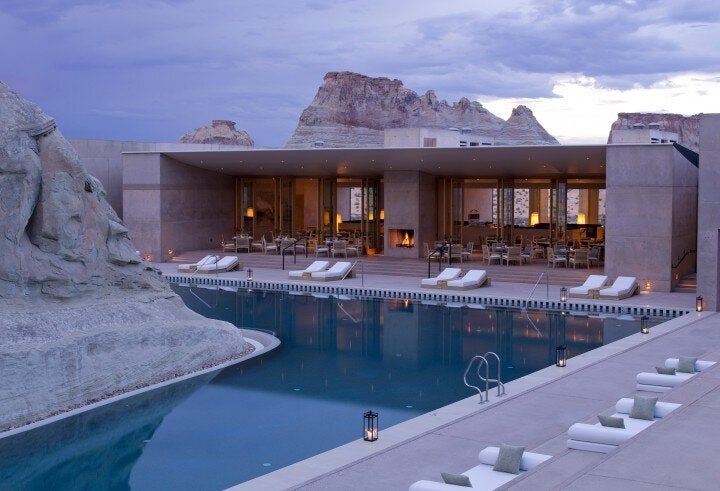 6. Laucala, Fiji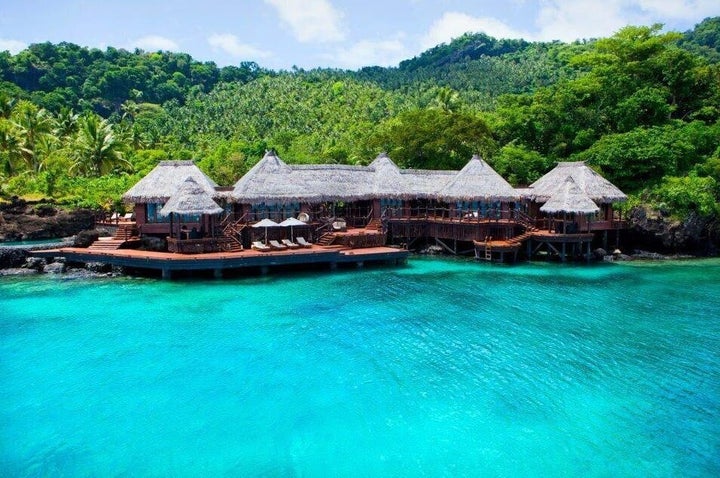 Aaaand we're back to fancy islands, with this 3,500-acre private oasis surely nearing the definition of perfection.
Fiji's Laucala Island is the holiday home of Red Bull owner Dietrich Mateschitz and has been described as "almost kitsch in its perfection: four square-miles of private forest and coconut groves, cut through with a golf course, pools and waterfalls."
There are only 25 villas (but 350 staff, so just imagine the service) as well as a David McLay Kidd golf course, a spa, stables of thoroughbred horses (yes, seriously), five restaurants and, wait for it... a dive centre with 14 boats and a FREAKING SUBMARINE.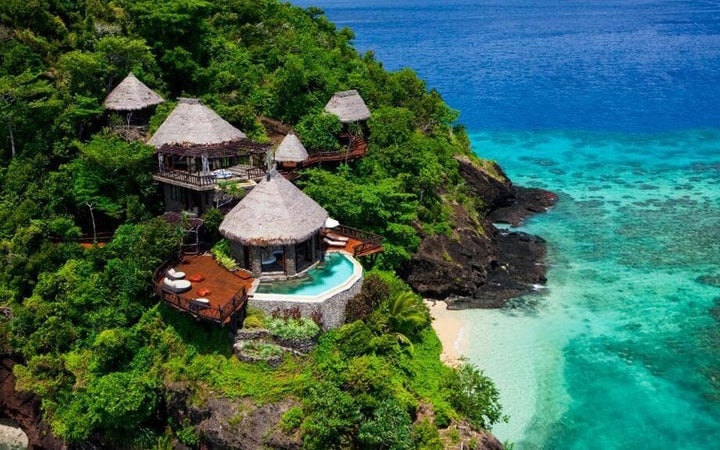 The only problem is prices start at just over $7,000 AUD per night, so it goes without saying you have to be one pretty cashed up individual to spend even 24 hours here.
Well, here's hoping all the rich people out there have a fantastic holiday. Meanwhile, we'll go back to saving our pennies for that next Jetstar Bali sale...
Click below to follow HuffPost Australia on Snapchat!