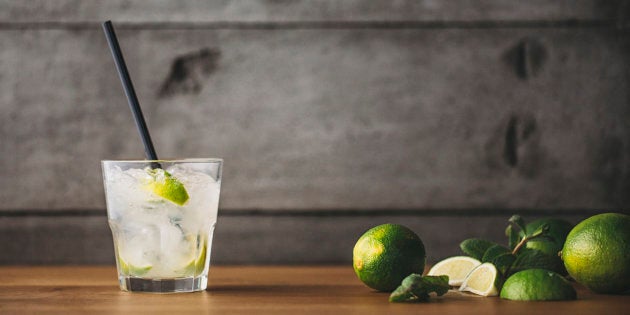 Ten bucks says you didn't eat kale or quinoa as a kid. Household pantry staples were likely Tip Top white bread, margarine and low fat yoghurt. They were the wholesome foods of that era and were consumed without question.
But 2016 is a long way from that. Our knowledge of nutrition has grown, trends have changed and as part of all of that, sugar is public enemy number one. We are in the midst of tackling sugar in our cereals, kids lunch boxes -- and in our diets in general.
Except when it comes to booze. We happily forgo dessert at dinner only to down three cocktails loaded with the sweet stuff and think were all the better for it. We um and ah over menu items and pester wait staff to make fickle food changes, yet trust the bartender wholeheartedly with our blood sugar levels, waistline and general health.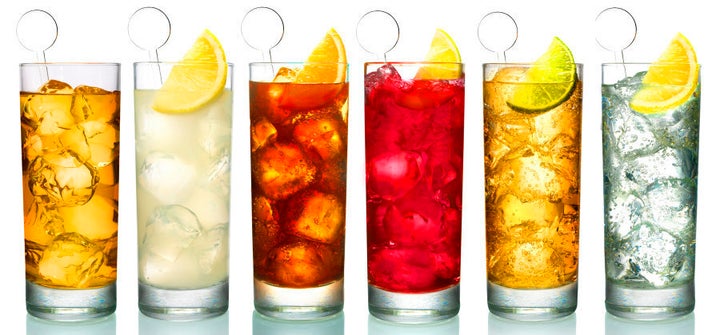 Belvedere Vodka recognise that and they want us to start talking. Booze is the final frontier where we throw all caution to the wind when it comes to sugar and we'll introduce soft drink, juice or creamy mixers back into our diet that we'd never otherwise have without the alcohol. Kind of odd when you think about it. Why must alcoholic drinks be sweet, sugary or calorie laden?
The Belvedere Vodka brand has an interesting story in itself. Made from only rye and water (not potatoes like commonly thought) it has a distinct flavour you'd recognise if you've ever bothered to taste it neat -- though chances are you only mix it with soda water and lime -- or worse, with soft drink. A polish brand with 600 years of heritage, it was only exported globally in 1996 after the end of the dictatorship. In 20 years the brand has risen to be the world's most luxurious vodka brand, yet will still pigeonhole it as a 'skinny bitch' beverage or one that needs to be paired with strong tasting sugary mixers to make it interesting.
They want us to know that their vodka is honest (more on that later) and that drinking doesn't have to be as unhealthy as it commonly is.
To shine the light on ways we can make drinking healthier Belvedere have enlisted the help of Ryan Chetiyawardana, colloquially referred to as 'Mr Lyan'. The founder of London's acclaimed White Lyan Bar, his resume is damn impressive (International Bartender of the Year 2015, Top Most Influential Londoners 2014, Best New Bar in the World 2015, we could go on). He's designed drinks for Harrods, Virgin Airlines, Selfridges, and is big on a balanced approach with regards to what we consume.
"I'm here as a friend of Belvedere, I am not here from a brand perspective. It is nice because I can speak honestly about why I'm here and what this is all about," Chetiyawardana told The Huffington Post Australia.
"It's something that is very honest and the reason why I want to help spread this idea is because it's important to me. First up, I like the idea of challenging the preconception around vodka -- being that it is a neutral and tasteless alcohol. I'm always a big fan of championing the underdog or flipping prejudice. In the bar world everyone was like 'oh it's vodka, it doesn't taste of anything' and bartenders were overlooking it -- people were actually de-stocking it. It became quite arrogant which is funny, seeing as it's the most popular spirit. The opinion was that they were making a mocktail with vodka added. The problem was that that's what the bartenders were doing and they weren't focused on using good quality products that were added to the vodka," Chetiyawardana said.
"In a world where it is important to know what's in your products, your food and all the things you consume, there is a lot of misinformation out there and there is a lot of misdirection. There is also a lot of fakeness. Within the vodka category there's not the same stipulations that surround some of the other alcohol products. For example, you can't add sugar to scotch, but some vodkas have sugar added, and other things -- you can get away with murder with vodka. So it's refreshing that this brand has a heritage, integrity and quality and it wasn't just sugar coated, in both senses of the words."
The whole discussion is bigger than Belvedere. It's bigger than vodka. It's a discussion we're having in other sectors of what we consume and it's high time we made drinking as healthy as we can.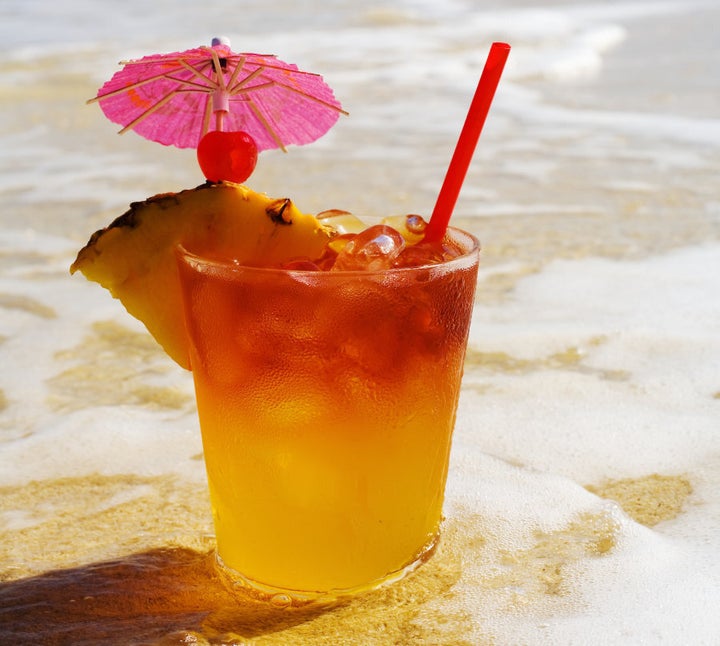 "It's about balance. It's great that people are considering what they're consuming. We're seeing it in the whole industry -- from farming to the consumer -- and it's really important that we're having these conversations. Going back to the idea of misinformation, it happens a lot in the food industry, too. There's so many fads or trends and they can be dangerous. Our food is so vital to us and I never separate food and drink -- to me they are one and the same. Being considerate in regards to what goes into our food and drink is something that we're finally coming across in bars," Chetiyawardana said.
"People are coming up and saying that they can't have sugar in their cocktails, which is great. The fact that people are focusing on that is something to address. Again, it's about balance and not being too puritanical about it, and I also think happiness is part of that balance as well. A lot of people know they can't have sugar but they might ask to switch it to things like Agave. We are here to encourage education for the consumer, but more so for the bartenders in the bars. Thankfully the reception to this has been incredible. We are not preaching, we are having a discussion. It's about creativity, the general balance and ownership of what we do as bartenders."
Chetiyawardana encourages the use of herbs and fruits when it comes to cocktail making, as well as sugar alternatives. The Belvedere 'Naturally' spring cocktail collection uses grapefruit, thyme, lemon, lime, star anise and other flavoursome add-ons to create cocktails that are lighter and healthier, yet tasty. These drinks also contain only 30mls of alcohol when traditional cocktails contain 45-50mls. It's about making drinking more sophisticated, though boring need not apply.
"This is an expensive endeavour by Belvedere and they're not doing it to shift more products. They are doing it because they want people to be drinking better. My company did a talk to some health board governors and to the NHS and it was quite risque. We called it 'how drinking is good for you' and we called it that to stimulate a discussion, but there was a chance we were going to be sued doing that talk. The point of it was to be provocative to start a conversation around more healthy drinking. Associating health with drinking is a complete no-no in the U.K, you really can't touch that with a barge pole.
"Belvedere is a prominent luxury brand and I think it's so great that Belvedere has stepped up and is starting a discussion about making drinking healthier and better for us. Sure, it's never going to be a health food, but we can make drinking healthier. It's not like we can't ever have piece of cake again, or not have a cocktail to enjoy, because again it's about balance and life should be fun. Happy people live longer. It can suck the life out of life if you think 'I can only have this' and 'I can only drink this' so it's about finding what works for you."
Click below to follow HuffPost Australia on Snapchat!