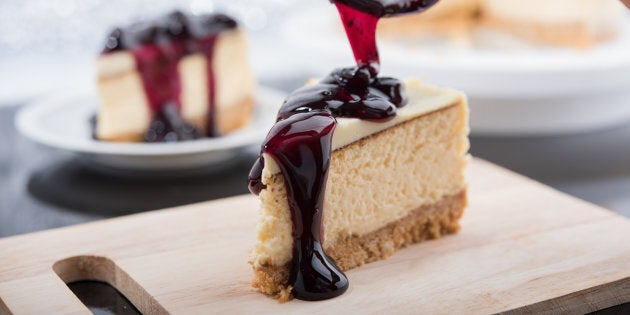 A wise person once said "there's always room for dessert", and it stuck because never have truer words been spoken.
Perhaps it's because, much like cows, we humans have more than one stomach, our extra one being specifically for dessert, which really comes in handy when we've stuffed our faces with an exceptionally large burger and chips.
Seriously though, dessert is the best meal of the day (yes, it should definitely be considered a meal), which is why these classic dessert recipes are not only droolworthy but very important.
From decadent brownies and red velvet cupcakes to baked cheesecake and tiramisu, here is every classic dessert recipe you need.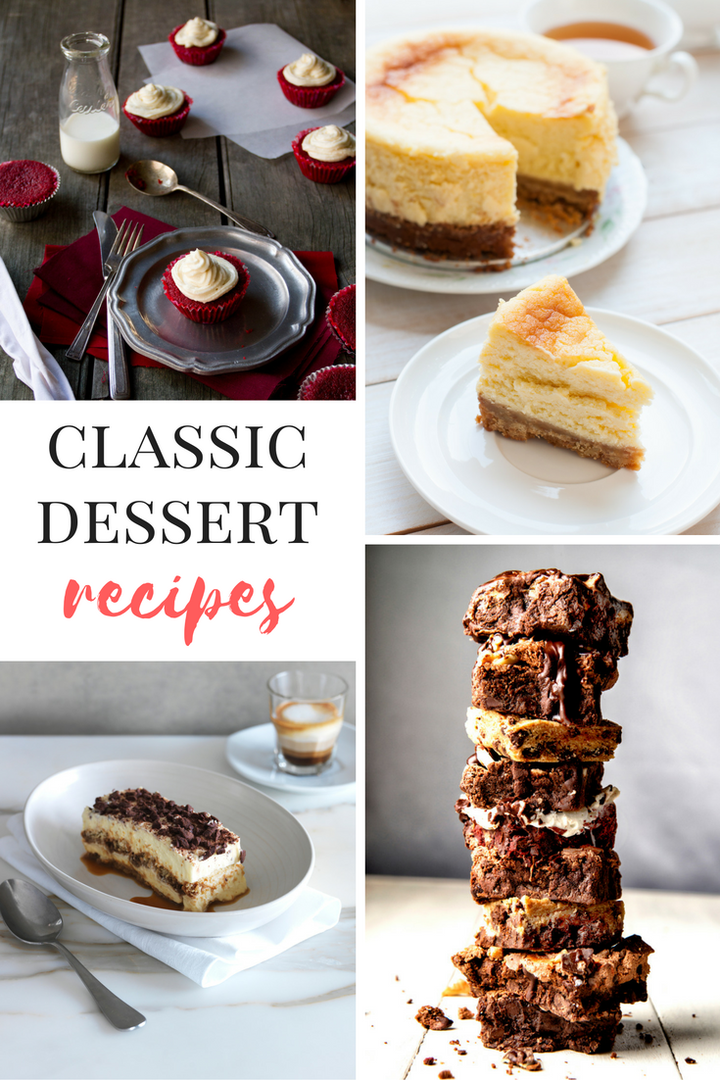 1. Red velvet cupcakes
INGREDIENTS
4 tablespoons unsalted butter
¾ cup granulated sugar
1 egg
2½ tablespoons unsweetened cocoa powder
3 tablespoons red food colouring
½ teaspoon vanilla extract
½ cup buttermilk
1 cup + 2 tablespoons all purpose flour
½ teaspoon baking soda
1½ teaspoons white vinegar
150g cream cheese, at room temperature
2 cups icing sugar
METHOD
1. To make the cupcakes, preheat oven to 180°C. Line muffin tins with patty cases.
2. Cream butter and sugar on medium until light and fluffy. Add in the egg and beat until well incorporated. (Ensure the egg is room temperature to avoid curdling).
3. In a separate bowl mix cocoa, vanilla extract and red food colouring (or one cup of blended beetroot) to make a paste. Add this paste to the butter mixture and ensure it is mixed well.
4. Reduce mixer speed to low and add half of the buttermilk and half of the flour. Continue to mix in the remaining milk and then flour until just combined. Be sure not to over mix, as you want light and fluffy cupcakes.
5. On slow, add in the salt, baking soda and vinegar. Mix until smooth.
6. Divide mixture between liners and bake for 20 minutes or until a skewer comes out clean. Allow to cool before frosting.
7. To make frosting, cream softened cream cheese and icing sugar together until smooth, light and fluffy. This will take around 2-3 minutes.
8. Ice according to preference -- piping bag or spread with a knife -- and enjoy!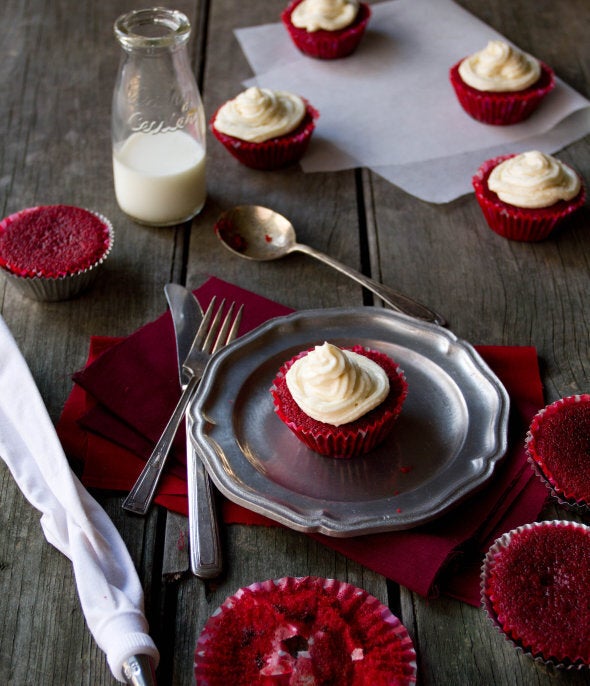 2. New York baked cheesecake
INGREDIENTS
250g packet granita biscuits
60g tablespoons unsalted butter, melted
900g cream cheese, softened to room temperature
1½ cups caster sugar
⅓ cup thickened cream
2 teaspoons lemon juice
1 teaspoon vanilla extract
6 eggs, plus 2 egg yolks
METHOD
1. Adjust oven rack to lower-middle position and preheat oven to 180°C (or 160°C fan forced). Grease and line a springform pan with baking paper. Set aside.
2. Using a food processor, process the granita biscuits into fine crumbs. Pour in melted butter and process until combined. Transfer mixture into prepared pan lined with baking paper. Press mixture firmly into the base of the springform pan. Bake for 10 minutes until firm. Set aside allowing to cool slightly.
3. Increase the oven temperature to 240°C or 220°C fan forced.
4. Using an electric mixer, beat the cream cheese until smooth and light. Pour in cream and beat until combined. Add the caster sugar in two batches, ensuring you beat the mixture until the sugar is dissolved. Add in the lemon juice and vanilla mixing until combined. Beat in the egg yolks until combined, then add whole eggs one at a time, making sure you mix well in between additions.
5. Pour the filling onto the crust. Bake for 10 minutes, then reduce oven to 120°C (or 100°C fan forced). Bake for 1½ hours until risen and golden.
6. Allow the cheesecake to cool down in the oven with door slightly ajar. Once cooled down to room temperature, wrap in foil and refrigerate for three hours or, if possible, overnight for best results. Remove from springform pan and serve.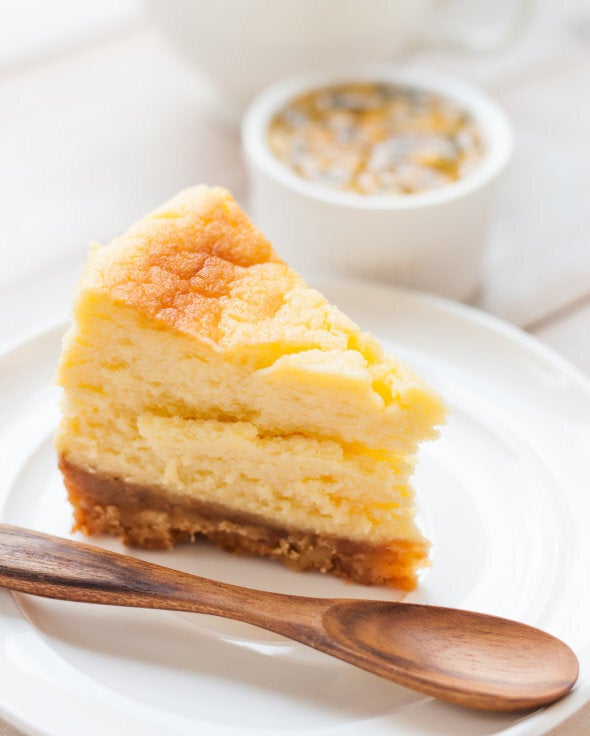 3. Decadent chocolate brownies
INGREDIENTS
250g unsalted butter, chopped
200g dark chocolate, chopped
⅓ cup rice flour, sifted
¼ teaspoon baking powder, sifted
⅓ cup cocoa, sifted
1 cup hazelnut meal
1½ cups brown sugar
4 eggs, beaten lightly
METHOD
1. Pre-heat the oven to 180°C. Lightly grease a 20cm x 20cm square cake tin and line with non-stick baking paper.
2. Place the butter and chocolate in a small saucepan over a low heat, stirring frequently until melted and smooth. Set aside to allow to cool slightly.
3. Place rice flour, baking powder, cocoa, hazelnut meal and sugar into a bowl and mix to combine.
4. Lightly whisk eggs and incorporate into chocolate mixture. It should be thick and glossy in texture. Place all dry ingredients into chocolate mixture and mix to combine.
5. Pour mixture into prepared cake tin and bake for 30-35 minutes. The centre should just be set, with a slightly soft texture. Allow to cool completely in the tin and then, for an accurate cut, refrigerate for at least one hour.
6. To serve, dust with either cocoa or icing sugar.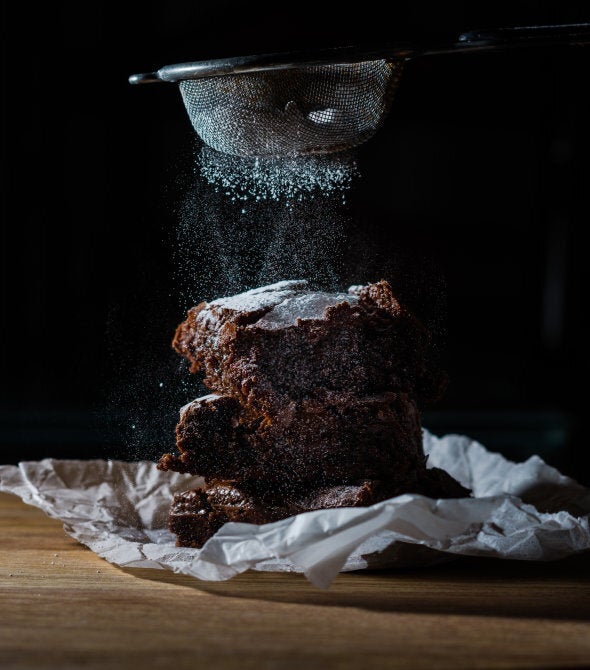 4. Tiramisu
INGREDIENTS
8 whole free range eggs
200g caster sugar
200g plain flour
1kg mascarpone, whisked
4 egg yolks
4 egg whites
200ml thickened cream
Seeds from one vanilla pod
1 leaf of gelatine
300ml of espresso or strong coffee
50ml cognac
METHOD
1. Pre-heat oven to 180°C.
2. To make coffee mix: add coffee and cognac together and leave to cool.
3. To make sponge: using an electric powered whisk, whisk the eggs and sugar together until mixture is thick and doubled in size. Sift and flour and fold through the mixture.
4. Line a round cake tin with grease proof cooking paper and pour in the sponge mixture.
5. Bake sponge until firm to touch (roughly 15-20minutes). Leave to cool for five minutes before removing from tin. Then sit sponge on a cooling rack until completely cooled.
6. To make mascarpone mix: in a bowl of cold water, soak the gelatine leaf until it becomes soft.
7. In a mixing bowl, whisk the egg yolks and half of the caster sugar until firm peaks are formed.
8. Gently heat 30ml of thickened cream in a saucepan over a low temperature. In a separate bowl, whisk the heated cream together with the soft gelatine leaf. Add this mixture to the yolk and sugar mixture and whisk thoroughly. Fold the whisked mascarpone through the yolk mix.
9. In a separate bowl, whisk the remaining sugar with the egg whites until soft peaks form. Then fold this mixture through the mascarpone mix.
10. Lastly, whip the remaining thickened cream and fold through the mascarpone mix. Put in a piping bag.
11. To assemble the tiramisu: cut the cooled sponge into three even layers. Return the bottom layer to the cake tin and using a pastry brush, evenly brush the coffee mix over the sponge. Pipe the mascarpone cream mix over the top. Repeat with two remaining sponge layers.
12. Leave cake to set in refrigerator for four hours. Remove from tin and slice into even pieces, dust with cocoa and serve.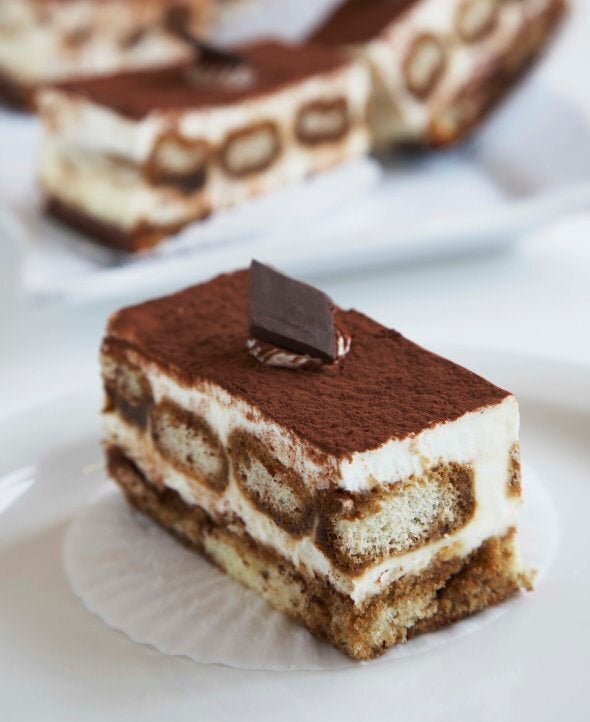 5. Burnt honey panna cotta with slow cooked quince
Recipe courtesy of Matt Bates, consultant chef at Cafe del Mar.
INGREDIENTS
300g mascarpone
300g yogurt
400ml cream
2 vanilla beans, scraped
100g burnt honey
2 gelatine sheets
800 ml of the quince liquor
200ml of sherry
10 gelatine sheets
1 quince
3 star anise
2 cinnamon quills
6 juniper berries
4 cloves
1 cup white wine
METHOD
1. To make the panna cotta: add the sugar and vanilla beans to the cream and bring to the boil. Add yogurt and mascarpone to the cream and mix until smooth.
2. Add honey to a saucepan, bring to the boil and add burnt honey to the cream mixture. Mix well.
3. Soak two sheets of gelatine in cold water for five minutes, then remove gelatine sheets from water and squeeze out excess water and add to warm cream mixture.
4. Pour 100ml of cream mixture into each glass and allow to set in fridge for up to two hours.
5. To make Don Jose sherry jelly: soak 10 sheets of gelatine in cold water for five minutes, then remove gelatine sheets from water and squeeze out excess water.
6. Bring quince liquor and sherry to the boil and add gelatine sheets. Allow jelly mixture to cool to room temperature and pour 20ml on top of each set panna cotta and put back into the fridge and allow to set for one hour.
7. To make the slow cooked quince: peel and core out the quince put in pan and add all ingredients. Cover with white wine and slowly cook until al dente. Allow to cool in liquid.
8. Once cold, dice up and store in fridge. To garnish the panna cotta, add two tablespoons of poached quince positioned on top of panna cotta to finish.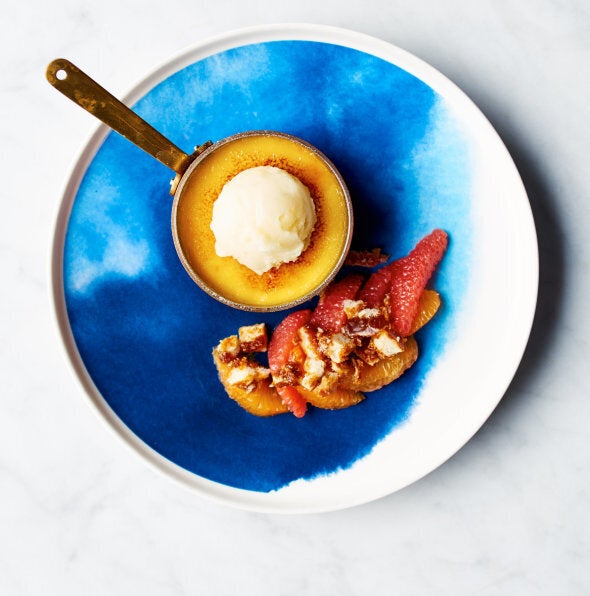 Click below to follow HuffPost Australia on Snapchat!