CANBERRA – Acting Opposition Leader Tanya Plibersek said she would be "very, very surprised" if a Labor MP exercised their conscience vote and backed the same-sex marriage plebiscite -- but she has not ruled out it happening.
Under a deal struck at last year's ALP National Conference, MPs and Senators are allowed a conscience vote on marriage equality until the end of the current parliament.
That means a Labor MP could choose to claim their right to exercise a conscience vote and back Malcolm Turnbull's proposed plebiscite on February 11, 2017.
The ALP is yet to formally decide on a position on the plebiscite legislation, but Labor Leader Bill Shorten -- who is travelling overseas -- has already indicated he will instruct members to block it in the Senate.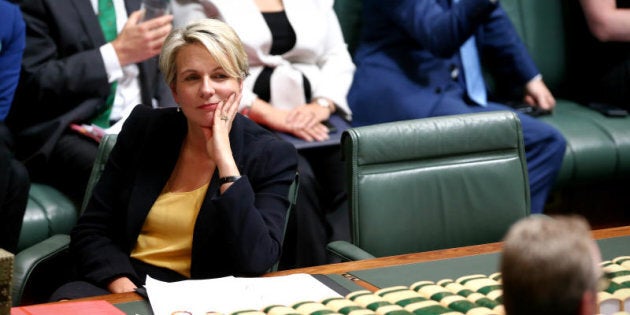 In an interview with The Huffington Post Australia, Plibersek, a long-time marriage equality supporter, criticised the Prime Minister as being "too weak" to stand up to Liberal Party conservatives and said she expected all Labor members to follow Shorten's lead.
"We'll discuss this in our Caucus meeting... but I would be very, very surprised if we have anyone in the Labor party who is going to speak up in favour of the plebiscite," she told HuffPost Australia.
"I have literally not heard a single one of my colleagues think that this is a good idea."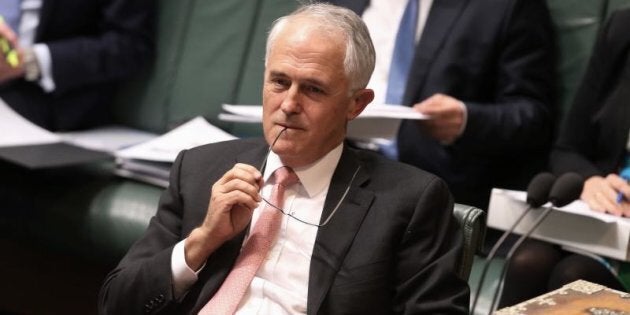 Labor figures described Turnbull's plebiscite as "expensive, non-binding and divisive".
Not all ALP members support marriage equality and some same-sex marriage advocates believe a Labor MP could break out and side with conservatives pushing for the plebiscite.
Plibersek insists opposition to the plebiscite is bringing the party together.
"We have certainly got a tradition in the Labor party or not supporting, not expecting people to bind around issues of marriage equality, abortion, euthanasia and so on," Plibersek said.
"But as I say, I'd be very surprised if there was anyone who wanted to exercise a vote in favour of a plebiscite in the Labor caucus."
"I don't think even people who in the past have not been in favour of marriage equality would think that the plebiscite was a good idea."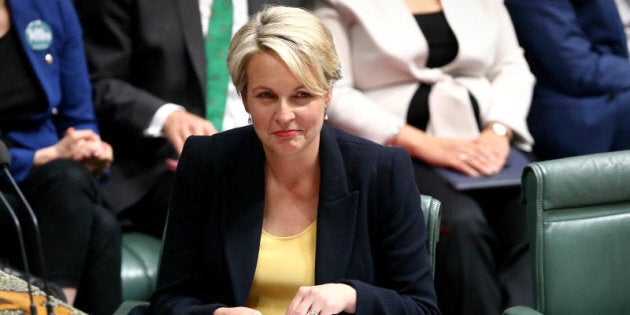 The plebiscite's question has been revealed as, "Should the law be changed to allow same sex couples to marry?" while the plebiscite's legislation allows for $15 million to fund "yes" and "no" steering and advertising campaigns.
Labor and marriage equality groups are concerned the plebiscite will spark a divisive debate, with Shorten going so far as to suggest a "no" campaign could lead to suicides.
"You can tell from the sort of comments we have been making in the Labor party that we have very deep concerns and the release of the plebiscite legislation has not allayed any of those concerns," Plibersek said.
"In fact, it has made many of them worse.
"I don't think people understand just how divisive this debate can be.
"I believe the vast majority of Australians can have this debate respectfully and moderately, but we know that extreme voices will be amplified. They will be given a megaphone during this debate and that is harmful."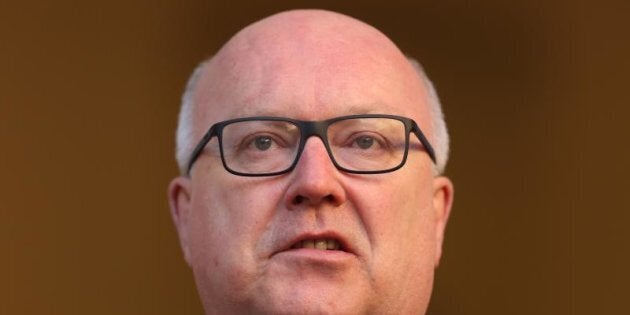 He insisted on Wednesday that most gay rights groups support the plebiscite, but that claim was rejected by Plibersek.
"Most same-sex couples who want to marry now are telling me they would rather wait than subject young same-sex attracted people to a public discussion about what is wrong with them," she said.
"The only thing we have learned from this exercise is that Malcolm Turnbull has capitulated to Cory Bernardi.
"Cory Bernardi is calling the shots on marriage equality and Malcolm Turnbull is too weak to stand up to him."