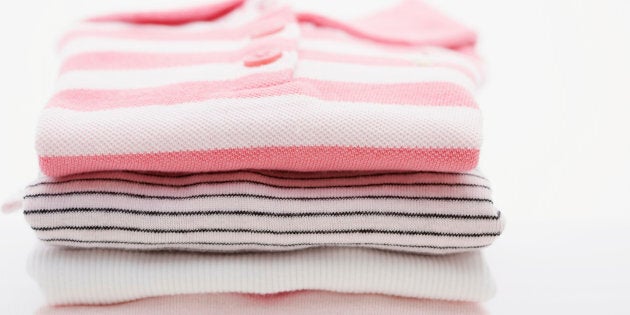 As part of HuffPost's "Reclaim" project, HuffPost Style will focus the month of September on simple ways to educate yourself on becoming a better consumer.
There's nothing better than an old, worn in, comfortable T-shirt.
Perhaps that's why we have so many of them shoved into the depths of our pajama drawers and the backs of our closets.
That overabundance might, at some point (ahem, when you're no longer able to shut your drawer) prompt you to consider giving away some of your less frequented shirts. We're here to steer you in a different, more fun, more creative direction.
You see, rather than letting those neglected tees take up space or go to waste, why not breathe new life into them via a super cute headband or tote bag? Peruse the DIY wonderland that is Pinterest and you'll find crafts ― both simple and more complex ― that give new life to your trusty old tees.
Behold, 11 things to do with your T-shirts (besides throw them away), below.