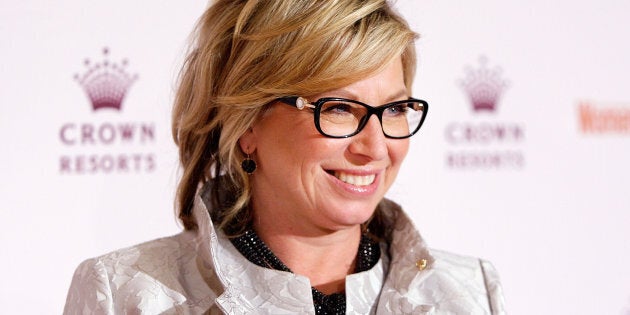 Former Australian of the Year Rosie Batty is the new face of French skincare brand Lancome's 'Love Your Age' Campaign.
The anti-domestic violence campaigner joins international ambassadors Penelope Cruz and Kate Winslet and has done so to spread awareness about family violence. It's the first time an Aussie has ever appeared in a Lancome commercial.
The video points out that while society might deem a women over the age of 50 as having achieved all milestones of significance in their life by that age, Batty achieved so much at over 50.
At age 52 she championed for the rights of women and instigated a federal inquest demanding action. At 54 she was cited by Fortune magazine as the 33rd most influential leader in the world.
"I was immediately interested in the campaign as family violence hasn't had support from outside of the women's services sector, so to partner with a brand that is female-focused and has such a large reach will do great things to get our message out there," Batty told Fairfax Media.
You'll see Batty appear in a series of videos across Lancome's social channels. We applaud Lancome and hope so see a lot more of this in the future.
Click below to follow HuffPost Australia on Snapchat!