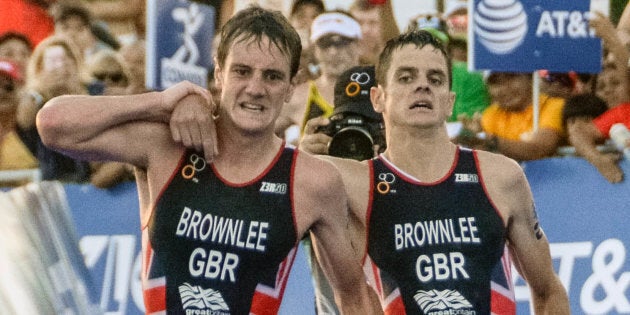 This is the best. This was staggering in every conceivable sense of the word -- literal and figurative. Two brothers, champion triathletes both. In the extraordinary clip you're about to watch, one brother helps the other in the most fantastic way.
Jonny Brownlee, 26, is the runner. He's a former triathlon world champion and the silver medallist from last month's Rio Games. But he pretty much runs out of juice at the end of the 2016 World Triathlon Series grand final in Cozumel, Mexico.
Jonny was about to win the event, and the title with it. But with less than a kilometre to go, he got the staggers. His legs just wouldn't keep going and he appeared disorientated.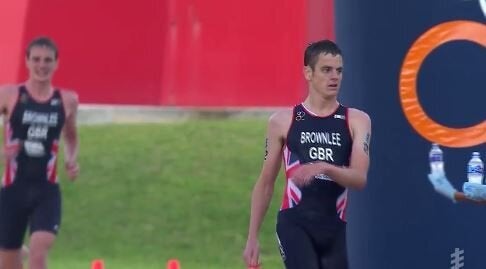 That's when big brother -- who won Olympic gold at both London at Rio -- stepped in and nursed little bro' to the line.
How good? Seriously, though. How freaking good?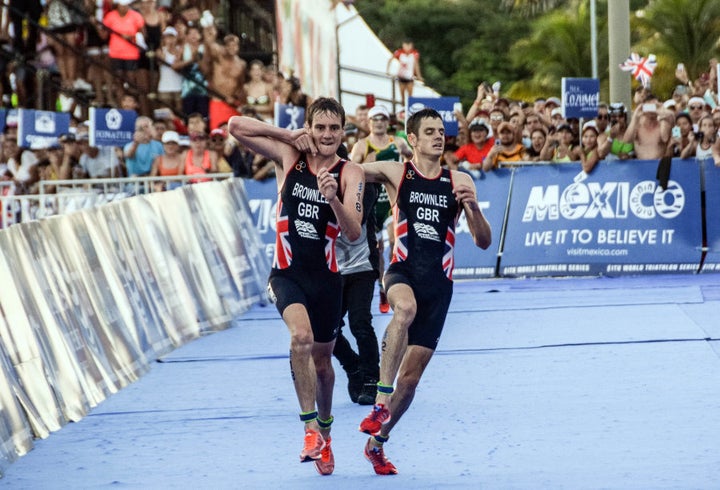 The South African runner beat the British duo, but Alistair's act of brotherlee love was enough to give the Brownlee brothers second and third. Alistair even pushed Jonny across the line first, just to make sure he got second place.
"Whatever, it's the right thing to do," was Alistair's nonchalant response after explaining that he had been in that position once before himself.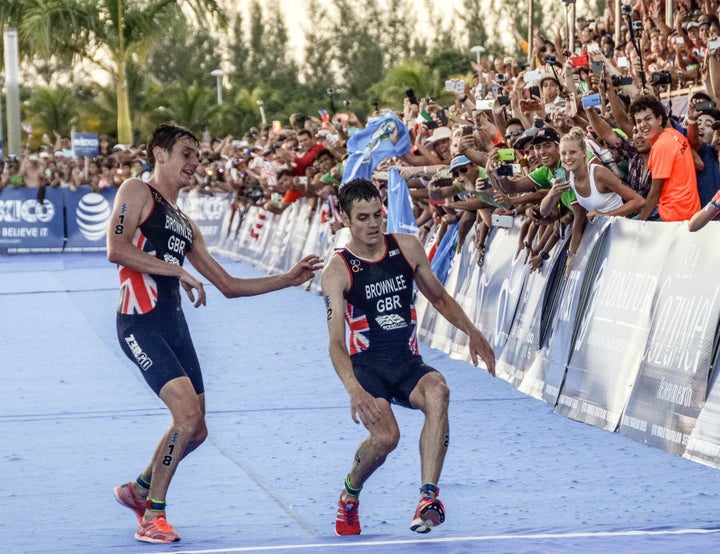 Meanwhile Jonny tweeted his gratitude from a hospital bed.
And washed it down with a dose of dry British humour.
It's only Monday, but we hereby declare this the best thing that has happened, or will happen, all week.