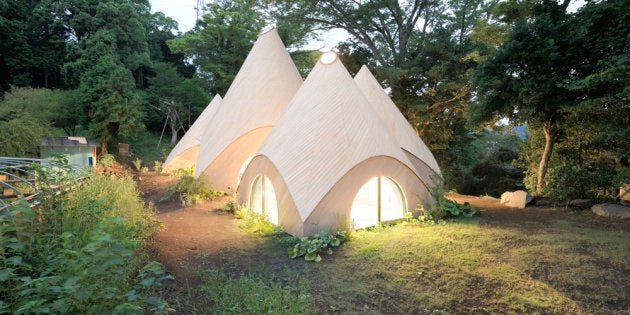 You've just stumbled into a fairy tale.
Nestled atop a mountain ridge in Shizuoka Prefecture, Japan, you'll find a home that is truly magical. We expect woodland sprites and nymphs to appear at any moment.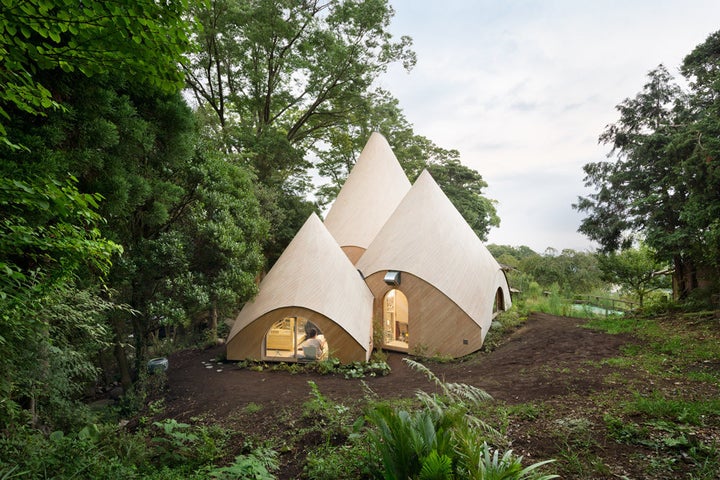 This 5-structure complex is named "Jikka," and it was designed by Japanese architect Issei Suma.
"[It's] something as unembellished as a primitive hut and something as holy as a chapel," Suma told The Huffington Post.
Suma said he designed the house for two 60-something women ― a social worker and a cook ― who wanted to serve their community. The residence doubles as a cafe during the afternoon and serves as home base for the women's meal delivery service. The house is equipped with a spacious kitchen, wheelchair-accessible bath, and a guest room for the elderly and disabled who need nursing care. The teepee-shaped buildings, which are wrapped in narrow wood panels, provide high ceilings throughout.
Check out more photos of this breathtaking home below. And if you still can't get enough, the look seems to be an emerging trend in Japan as of late: check out this clustered woodland home by architect Hiroshi Nakamura.