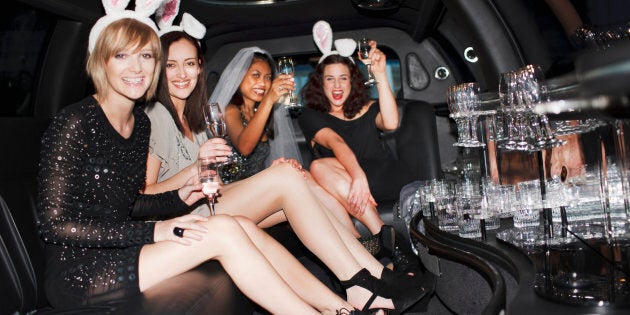 Weddings are expensive. We're not talking about for the bride and groom -- we mean for guests, too.
You've usually got the engagement party (to which you take a gift), hens or bucks party, maybe a kitchen tea (another gift), the wedding itself (which involves yet another gift and often a new outfit to comply with dress code) and sometimes accommodation and travel costs if the shindig is out of town.
It's enough to wish you had less friends. And when your girl group gets to 'that stage' in life, the celebrations come thick and fast from all directions.
The result is a serious blow to your bank balance, which is why the bridesmaids organising the hens party really need to take everyone's circumstances into account. After all, the bride generally doesn't know the details of the day, let alone what her friends are being asked to pay.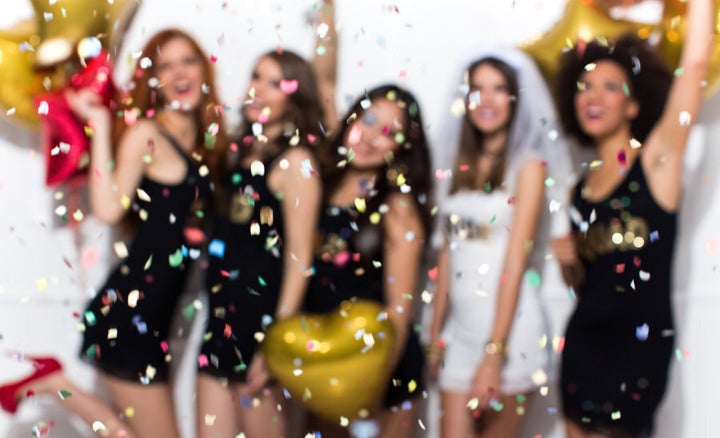 "There should definitely be options for guests when it comes to a hens. There are often people who won't drink, will have food restrictions or are pregnant," Alexis Teasdale, Managing Editor of Cosmopolitan Bride magazine told The Huffington Post Australia.
"While a 'one size fits all' is much easier to organise, as long as you ask lots of questions early it's not hard to keep everyone happy. A hens takes a lot of organising, so start a couple of months out at least."
Though Heather Anschau, editor of Wedded Wonderland doesn't agree. She thinks guests should suck it up and pay an all inclusive amount, even if they don't drink.
"It's the same predicament we all face when we go out for dinner with friends. If I only order an entrée and drink table water, should I say something when the group decides to split the bill evenly?"
"My recommendation is to keep it simple and charge guests an all-inclusive fee, regardless of how much they participate, eat or drink. Not only does this mean that you can be upfront about the costs, but it's also much easier for the bridesmaids to manage. Most guests will understand that it's about a celebration of the bride and not a time to get upset over an extra drink they paid for but didn't want," Anschau said.
Depending on the type of hens party, an average guest can expect to pay between $100-$200 for the activities.
That might be fine for some, but not everyone has a few hundred bucks spare they can spend every weekend in busy wedding season. If that's the case and you don't want to be difficult, perhaps consider not attending altogether.
As for the going price for a day of premarital fun for your friend, expect to pay anywhere from $100-$200 -- and that's if the event is in your own city.
"Depending on the type of hens party, an average guest can expect to pay between $100-$200 for the activities. However, some bridesmaids choose to opt for a less expensive party that is all about the DIY. They'll bring out their favourite recipe book and do the catering themselves, go to their local flower market to buy supplies for flower crown making and decorate their backyard for a whimsical hen's picnic," Anschau said.
"On the other end of the spectrum, we're seeing a rising trend in hen's weekends, where the guests fork out for accommodation, multiple meals (and bottles of champagne to go with each), spa treatments and a number of activities like wine tasting or life art classes. Obviously the cost for this type of soiree skyrockets upwards of $500!"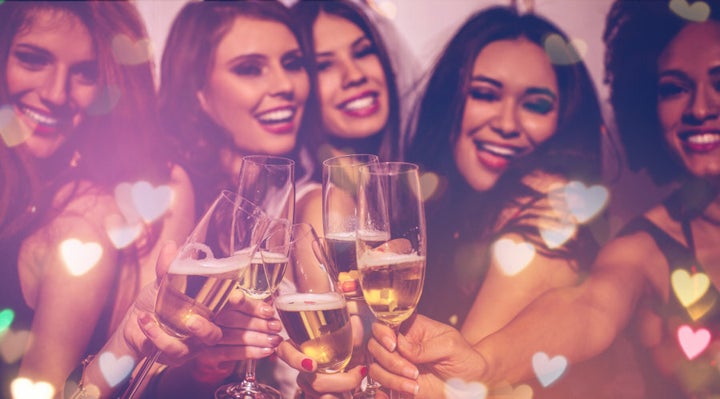 To plan a hens celebration which caters for all guests varying needs, Teasdale suggests having various elements or components to the day.
"I find a hens with a couple of different elements works really well. This could be something in the early afternoon or evening that is less wild and more tame with games that would suit older guests and those not drinking. Then kicking on to a dinner or dancing and cocktails for your classic hens vibe -- this gives guests options to come to one or both parts of the celebration depending on their circumstances. Having an earlier part hosted at a home can keep costs down too," Teasdale said.
Anschau makes an excellent point when suggesting you check in with the bride to gauge her expectations, both on how much her guests will be asked to pay, and activities. Not everyone loves a penis straw.
"Most importantly, check with the bride to get her expectations for the night, because not all future wifeys want endless cocktails, strippers and clubbing! When you are finalising the hen's party guest list with her, ask if there is anyone who might need extra care on the night (underage, elderly, those with allergies, etc) and give her a rough estimate of the cost per person so she can let you know if she has any budgetary concerns."
Teasdale offers the following tips for planning a festive day that is still gentle on the wallet:
Hosting some or all of a hens at home will keep costs low. It's also ideal for theme parties so you can decorate until your hearts content without lugging balloons and other decorations all over town;
If you're booking a lunch or dinner for a big group, do your research on the costs of a banquet menu options which most restaurants require for groups. They can vary a lot in terms of the bang you get for your buck so it's worth the time to shop around;
Anything with BYO drinks is a win! But check on the cost of corkage and also if you'll be charged to cut and serve a cake if you take your own;
Boats are expensive. anything that involves the water tends to really bump up costs (whether it's water views or actually heading out to sea) make sure you number crunch well in advance to make sure you don't blow your whole budget on the venue;
For more expensive hens days that involve weekends away, sailing and the like, give guests plenty of notice -- more than a month -- which will allow them time to save.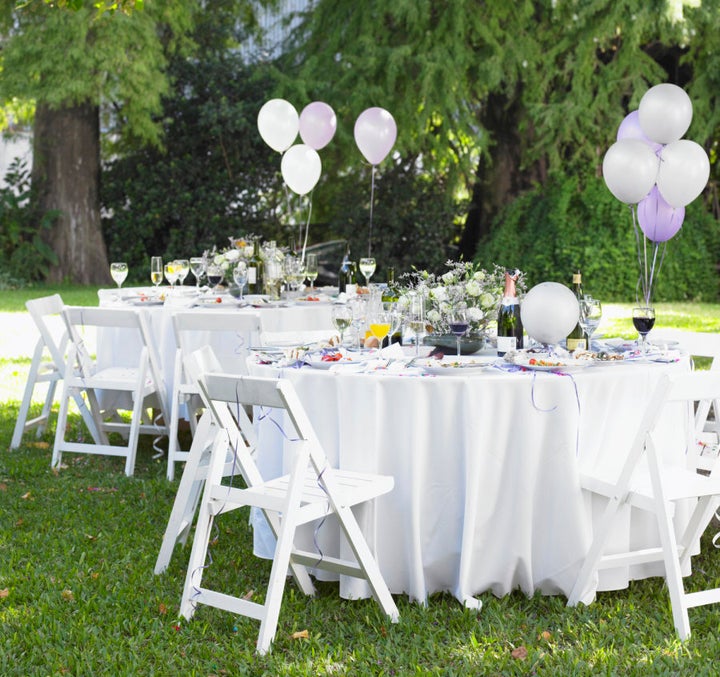 Click below to follow HuffPost Australia on Snapchat!