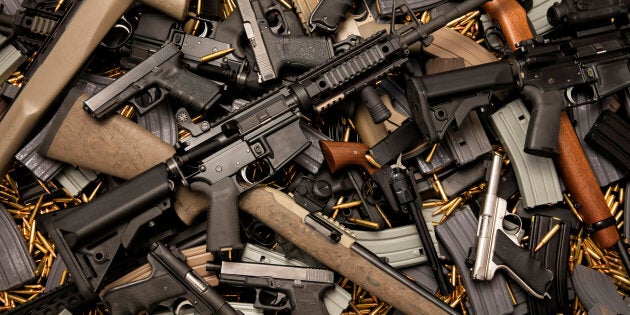 It's been 20 years since the Port Arthur massacre, and the landmark gun control legislation introduced by the Howard government soon after. Two decades on from the buy back schemewhich saw 700,000 guns taken off streets and destroyed, the Australian Greens have named senator Lee Rhiannon as their new gun control spokesperson. It is a new portfolio for the party, and Rhiannon herself said she wasn't sure if any other party had named a specific gun control portfolio before.
It's been twenty years since Port Arthur, and Rhiannon says Australia has become complacent about guns again.
"What you see in regard to gun control over the years, (it's) very much like political donations -- the scandal hits and it's in the headlines, then it drops out of the news and attention again," she told The Huffington Post Australia.
"Why have the portfolio? It keeps the attention on it, you start tracking it more closely. The proof is out there. We have not had a massacre, but what we've had is appalling violence, much of it domestic violence."
While Australia has not had a massacre since Port Arthur, a number of alarming incidents have started to spark conversations about whether we need to re-examine how we police and regulate firearms: the Martin Place siege; the Hunt family murders in Lockhart, NSW, in 2014; the 2015 shooting of NSW Police employee Curtis Cheng; in Victoria this past March, eight shootings in just five days; and a constant string of alleged gangland or bikie-related shootings through Melbourne and Sydney. On a political level, Rhiannon cites the rising power of the Shooters Fishers and Farmers party in NSW state parliament (who hold the balance of power in the upper house), and moves to overturn a ban on the Adler 110 lever-action shotgun spearheaded by federal senator David Leyonhjelm and then-senator Ricky Muir, as concerns.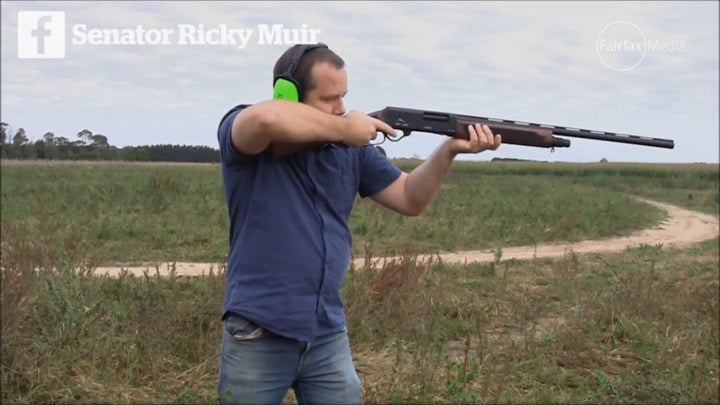 "If you look at what's going on with the conservative side of politics, they're advancing measures to relax gun control. There's a real political side to it, with the Shooters party winning more support, the Nationals under pressure and looking to advance their connections with the shooters lobby," she said.
"We have a very unhealthy coming together of those who want to weaken gun laws and those who want to gain political power... there is a grouping in the right wing of Australia who have identified that there is a large group of shooters and they can appeal to them," she said.
"Gun violence is extreme. When you have more guns you have more violence. These two aspects coming together is very worrying."
Rhiannon said her new portfolio would include pushing for the strengthening of the National Firearms Agreement, including extending regulations on semi-automatic short arms, as well as monitoring moves to weaken gun laws. She stressed that the Greens weren't advocating for the seizure of all guns, and said she supported the rights of -- for example -- farmers who need firearms on their properties, or those who shoot for sport and recreation.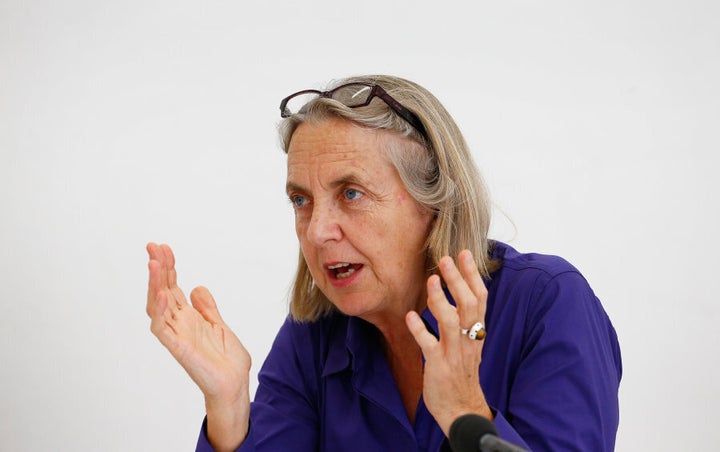 "The Greens' position is often distorted by the shooters, that we're trying to take guns off everyone. It's not like we've been accused of, of wanting to take guns off shooters going to the Olympics. It's about public safety," Rhiannon said.
"When Liberals and Labor bang on about national security, surely this should factor into it. It's not about how somebody looks, it's what they're doing with the weapons. Do they need to have a weapon? How do they store it? Are all the licences and standards in place? There are a lot of specifics around how guns are managed, mainly at a state level, and there is a need for a more national uniform agreement."
HuffPost Australia spoke to Rhiannon last week, a week in which two pieces of gun-related news hit the headlines. On Wednesday, the government announced a national illegal gun amnesty and tougher penalties for trafficking illegal weapons, with a mandatory minimum of five years and a maximum of 20 years. In addition, a Facebook page titled 'Shooting Stuff Australia' drew condemnation and was referred to police after a video was posted showing men shooting an effigy of a gun control advocate.
Rhiannon said the two pieces of news showed the need for a specific gun control spokesperson in federal parliament.
"[The video] is deeply worrying, but it's not the first time it has happened. It would seem to be a no-brainer, we're calling for people who make these sorts of threats to have their guns taken away, their licences revoked, the registration of their weapons taken in," she said.
"For people who shoot for sport or need them for some aspect of their work, we're hoping to be able to work together. Surely everyone should agree about society being safer. When it comes to guns, they need to be stored safely. The brief message is, we're working to make Australia safer for public safety, and we think that should be a common factor."