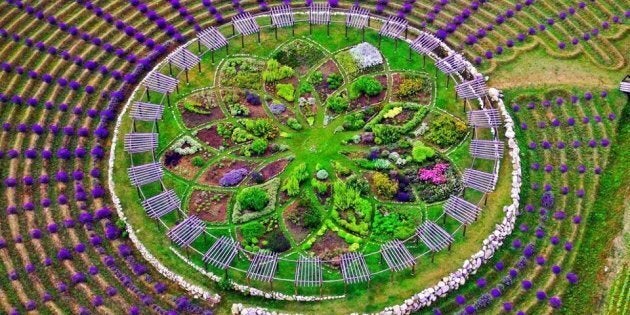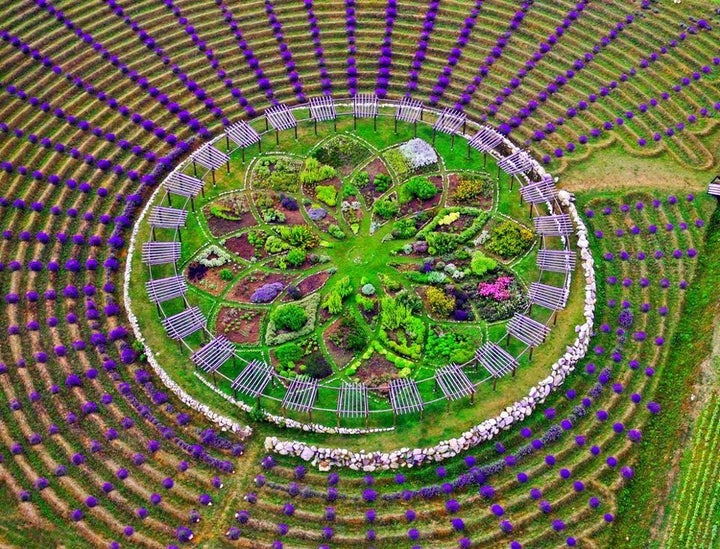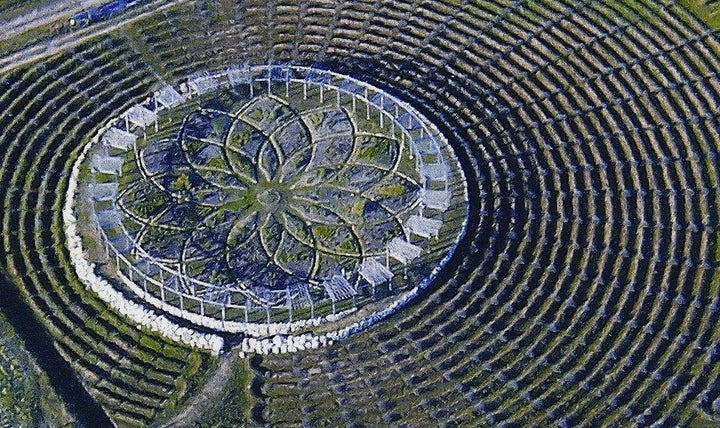 Cherry Point is known as a charming roadside stop for travelers craving a fresh-baked strudel on their way home from Michigan's Silver Lake Sand Dunes. The above photos were taken toward the end of summer, when Cherry Point's labyrinth was in full bloom.
Even in autumn, "it's still a beautiful place to walk," manager Sarah Bull told HuffPost. "It's a meditative walk, very peaceful and quiet."
Indeed, walking meditation is known to quiet the mind and boost overall wellbeing. But from what we've heard, a fresh-baked strudel doesn't hurt either. Here's hoping that lavender labyrinths become a nationwide trend soon!