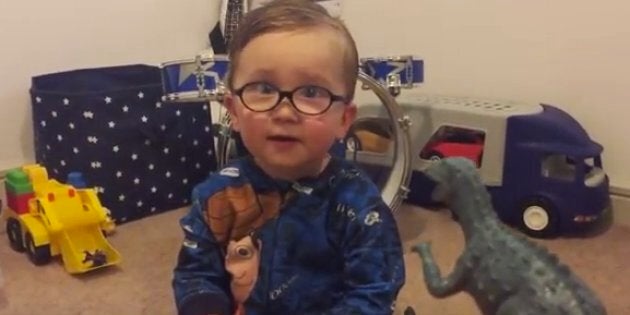 An impressive toddler is showing the world he may have a real future in paleontology.
Scottish mom Laura Hopkins posted an adorable video on YouTube of her 2-year-old son Noel identifying dinosaurs. From the Triceratops to the T. rex, there's no dinosaur he can't name.
The amazing video has reached over 133,000 views on YouTube and 13 million on Facebook, as internet users can't get enough of Noel's dinosaur knowledge.
May his love of learning never go extinct.