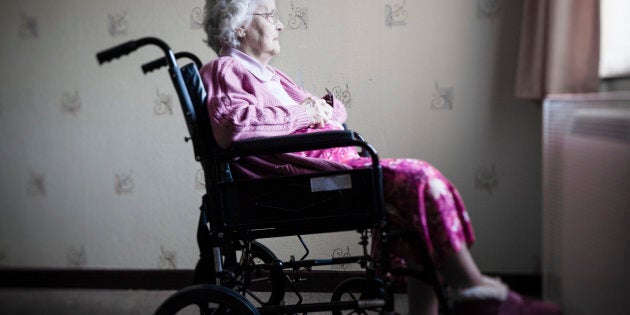 The man who treated Ronald Reagan for Alzheimer's disease has warned of the need for a fully-funded, national strategy to tackle the growing challenge of dementia and head off a potential health and economic crisis.
Dr Ronald Petersen, Reagan's former physician and currently Director of the U.S. Mayo Clinic Alzheimer's Disease Research Centre, made the argument for a national dementia strategy ahead of World Alzheimer's Awareness Day on Wednesday.
Known as the The Long Goodbye, about 353,800 Australians currently live with dementia. That figure is expected to rise to more than 900,000 by 2050, while seven out of 10 people are currently affected either by the disease or by its fallout, Alzheimer's Australia said.
Dr Petersen said a national approach could have the same success as fights against other diseases, such as influenza and pneumonia
Associate Professor Michael Woodward explains Alzheimer's disease. Source: Alzheimer's Australia.
"They are critically urgent right now," he told The Huffington Post Australia.
"The increasing ageing of so many countries and societies, with age being the biggest risk factor for the disease, it is absolutely fundamental that we attack this now because if we wait five to 10 years we're going to get even farther behind the eight-ball."
Petersen treated former President Reagan's Alzheimer's disease before Reagan's death in 2004, and he was appointed to head up President Barack Obama Advisory Council for the National Alzheimer's Project Act (NAPA) in 2010.
Dementia describes a collection of symptoms that are caused by disorders affecting the brain, and is not one specific disease. It affects thinking, behaviour and the ability to perform everyday tasks. In time it interferes with the persons normal, social, and working life.
NAPA is now an $991 million national plan to overcome Alzheimer's disease in the U.S. by 2025.
Alzheimer's Australia's budget submission was not taken up.
Petersen fears rapid growth of the disease in ageing populations, and the strain it is putting on the U.S. healthcare system. It's a strain he sees developing in other nations.
PRINCIPLES OF COMMUNICATION — PEOPLE LIVING WITH DEMENTIA

TALK —

Please talk to me, not my carer, family member or friend. Don't prejudge my level of understanding.

SPEAK CLEARLY —

Make eye contact and speak clearly. Use short sentences, with one idea at a time. Avoid jargon, as I might misunderstand.

KEEP QUESTIONS SIMPLE —

Make sure I am listening and use simple questions and/or repetition, offered with sensitivity. It's easier for me to answer direct questions, rather than open-ended questions, such as saying 'Wasn't it lovely when we went out to the park yesterday?' not just 'Wasn't it lovely yesterday?'.

DIGNITY AND RESPECT —

I am still a person, so don't patronise me. Respect and empathy are important to everyone. If I act differently it may be because I am having difficulty communicating or because of my disease.

DON'T QUESTION MY DIAGNOSIS —

The symptoms of dementia are not always obvious. Listen to me and don't minimise my feelings.

DISTRACTIONS CAUSE DISRUPTIONS —

Less noise and fewer distractions, such as bright lights, will help me to focus.

BE PATIENT AND UNDERSTANDING —

Sometimes it takes a little longer for me to process information and znd the right answer. Don't rush me. Allow me time to speak.

BREAK IT DOWN —

Providing information in smaller chunks will really help me.

SIGNAGE —

Please use clear and simple signage.

Source: fightdementia.org.au
Last year he traveled to Geneva to sit on the World Dementia Council, which met with representatives from 24 countries.
"The message from all of the countries was very constant, very similar: that they are all facing the same kind of potential economic crisis," Petersen said.
Petersen's Australian visit -- which consists of a whirlwind five day speaking tour -- is part of Alzheimer's Australia's Dementia Awareness Month, held annually throughout September.
Alzheimer's Australia National CEO Maree McCabe told The Huffington Post Australia the impact of the disease on the lives of Australians can no longer be ignored.
Associate Professor Michael Woodward explains dementia. Source: Alzheimer's Australia.
"We don't have a national strategy," McCabe told HuffPost Australia.
"We have a framework that was developed last year, but unfortunately it has not come with any funding. It's very difficult to implement without funding.
"We need a national dementia strategy, and for that strategy to be effective it needs to come with funding."
McCabe said it can take up to three years for somebody living with dementia to get a diagnosis, and up to seven years for a diagnosis for younger-onset dementia.
"The impact of that is significant, and there are some treatments that work in the early stages. Getting in early is important."
A recent study by Alzheimer's Australia showed people with dementia are almost twice as likely to have high rates of loneliness compared to the general public, while people with dementia and carers are significantly more lonely than the general public.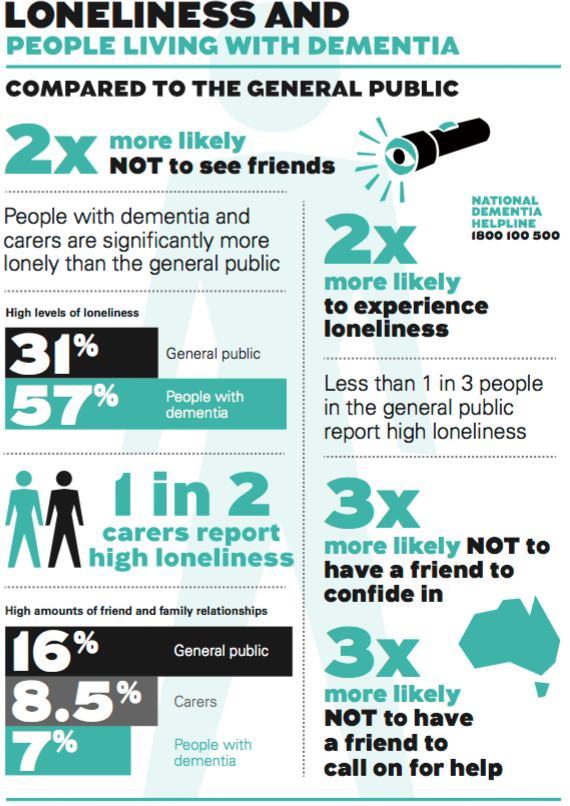 The survey of more than 1,500 people, including people with dementia, carers and members of the general public also found that people with dementia report significantly fewer relationships than carers, who in turn have significantly fewer relationships than the general public.
This was mainly due to friendships falling away, often leading to the experience of being socially isolated, the report found.
People with dementia are more than twice as likely not to see any friends when compared with carers and the general public, and were more than three times as likely not to have a confidant
They were almost three times as likely not to have a friend to call on for help when compared with the general public.