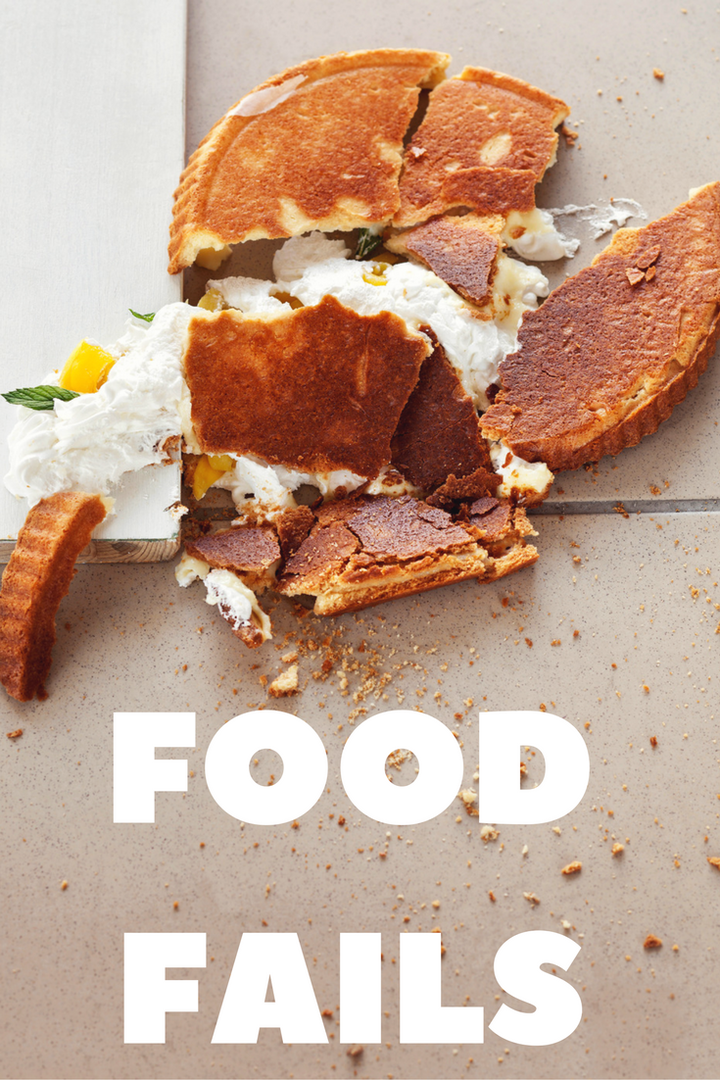 We've all been there. Despite our hardest efforts, at one time or another the dish we 'cook' (we use that term loosely, here) turns out disastrous.
Maybe you forgot about it and burned it to a black crisp, or missed one (or four) steps in the recipe, or maybe you're just a bloody awful cook, turning everything you touch into an over or under-cooked, sloppy mess.
Whatever the reason may be, don't worry, because your gross food is nothing compared to these 18 hilarious, heartbreaking food fails. Well, we hope so. Otherwise we're truly sorry.
This dish was probably great about 12 hours ago.
We're not sure what's worse: the sad, broken tacos or the filling that looks like regurgitated dog food.
Anyone else thinking what we're thinking?
This failed shark cake may be more frightening than an actual shark.
If you like your salmon well done, this one's for you.
To be fair, we'd probably still eat this Bunt cake.
If making a loaf of bread that looks like a confused cloud was the goal, kudos.
You only had one job: pour boiling water over instant noodles.
Click below to follow HuffPost Australia on Snapchat!