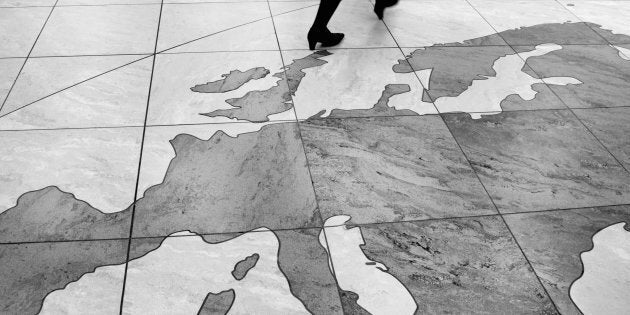 Despite some real progress towards gender equality within the workplace, Australia still has one of the lowest number of female CEOs in the entire Western world. However, while they may still be in the minority, there are a number of women in Australia who are making an impact on their fields and paving the way to allow strong female leaders to succeed them. Below, we meet 5 of the county's most renowned CEOs; women who are steering their respective organisations to the top and making a real difference every day.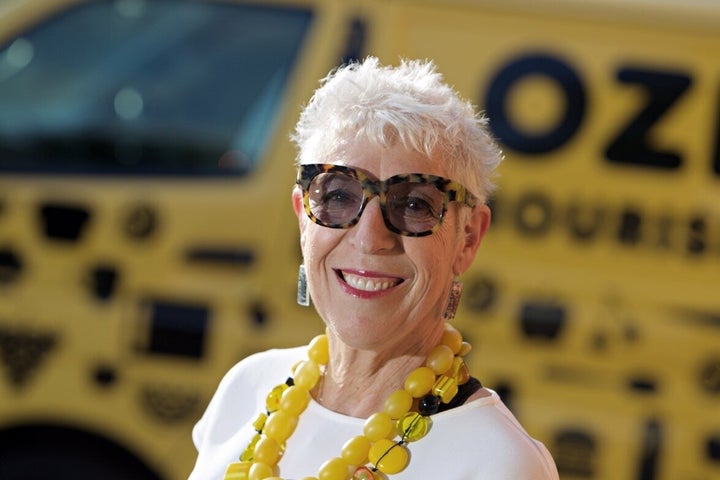 'I dream of a world without hunger'
"I reached a point in my life and wanted to do something meaningful for others," says South African born social entrepreneur, Ronni Kahn. "I saw the ridiculous amount of food being wasted, so I decided to do something about it." Founded in 2004, OzHarvest collects and distributes good quality, surplus fresh food to those in need. One year after its creation, Ronni successfully lobbied together with pro-bono lawyers to allow food to be collected from donors without fear of liability. Since then, organisation has also developed nutrition education programs and provided hospitality skills to disadvantaged young people. "I like to say we are part of the 'for impact' sector," Kahn says. "OzHarvest makes a real impact on the community and beyond everyday. With over two million people living in poverty in Australia, we are able to help them by rescuing food and delivering it to those in need.To date we have delivered over 52 million meals and saved over 17 million kilos of food from landfill." And while enjoying these successes, Kahn's ultimate goal will also see her out of a job. "We will hopefully do ourselves out of business!" she says. "Because eventually we'll achieve zero food waste."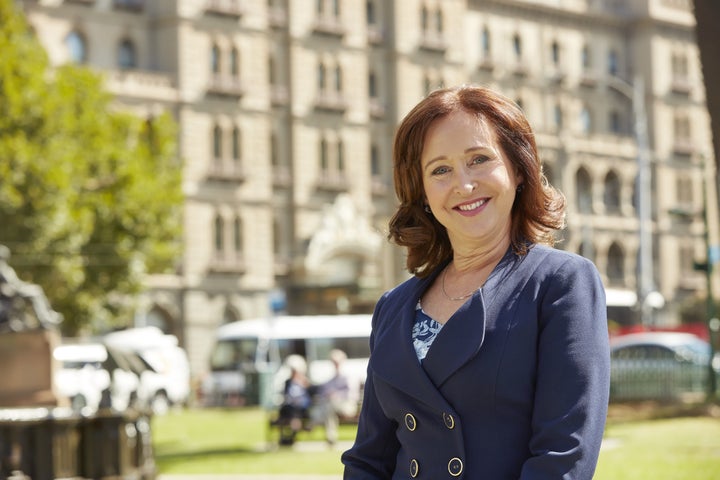 'I look forward to the day when we simply talk about the quality of 'leaders', not if they are male or female.'
Debby Blakey's path to CEO of health and community services super fund body, HESTA, has seen her swap continents and go from managing a business of her own, to managing the super funds of more than 800,000 of our nation's health and community workers. And Blakey says she's proud to work hard for those serving their communities.
"If you look at people in those sectors — they include nurses, aged care and childcare professionals and youth workers — they generally don't choose that career for the money!" Blakey says. "We feel they're some of Australia's real heroes. Whilst they're focused on caring for others, we're looking after their super for them." Appointed CEO in 2015 of the $34 billion industry super fund, Blakey's mission is straightforward: "To make a real difference in the retirement outcome of every member."
"If we want to make a difference we have to be ambitious," says Blakey. "Australian women still retire with almost half the super balances of their male counterparts, so we see a vital role for us in strongly advocating for what can be done to make sure our daughters don't face the same inequality." Not only do women make up more than 80 per cent of HESTA's members, more than half of the top tier of management is also female. "We have a real focus on ensuring everyone has the opportunity to step up. I look forward to the day when we simply talk about the quality of 'leaders', not if they are male or female."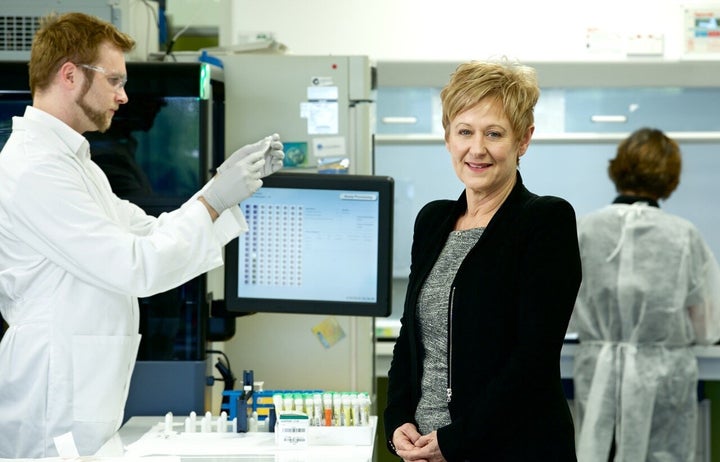 'Couples have the right to a child regardless of their financial or social status'
Since starting out as a nurse in her native New Zealand, Sue Channon's passion for the healthcare industry has evolved into a lifelong career. "Healthcare is an amazing sector to work in," Channon says. "You really make a difference." Appointed CEO of IVFAustralia in 2004 -- an organisation from which Virtus Health was born -- her goal is helping couples who have challenges conceiving children. It's a journey that she has undertaken herself. "Like many others, I was focused on my career, so at the age of 36, when we were ready to start a family my body and nature let me down like it does for so many of our patients," Channon says. "It's frustrating and emotionally draining when it doesn't happen as quickly as we hope." And while the fertility industry has come on leaps and bounds, Sue still recognises that there's work to be done and is determined to be a driving force behind it. "I would hope in my lifetime there is support for fertility care for women from all walks of life, no matter their financial, social or relationship status."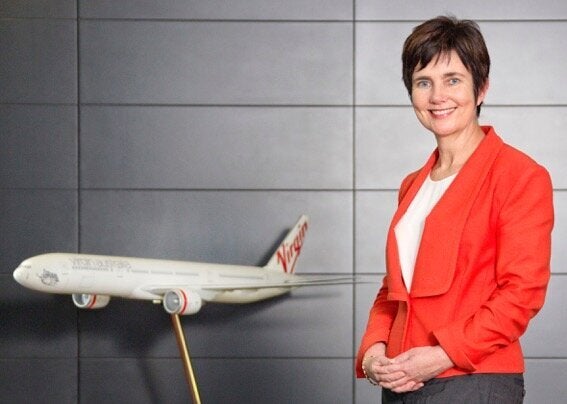 'We need to break down barriers'
"Aviation opens up opportunities for so many positive experiences," says Brisbane-based CEO Merryn McArthur. "People tend to think that cargo is about moving boxes, but it's much more than that. We transport precious items across the country - be it fresh produce or - and most importantly - human transplant organs and medical equipment." McArthur was appointed CEO of Virgin Australia Regional Airlines in 2013 and then - one year ago - CEO of Virgin Australia Cargo upon its launch.
One of her main focus points is creating a more diverse workforce in what has traditionally been a male dominated industry. "I am focused on creating an inclusive and diverse workplace," she says. "My Head of Maintenance is the first and only female in Australia to lead an airline maintenance division and fifty per cent of the managers in my Airworthiness Division are now female." And McArthur says she is determined to continue challenging the status quo. "I've spent my entire career working in male dominated industries. We need to find a way to break that barrier. History has shown that sitting back and waiting for women to progress simply does not work - we have a long way to go."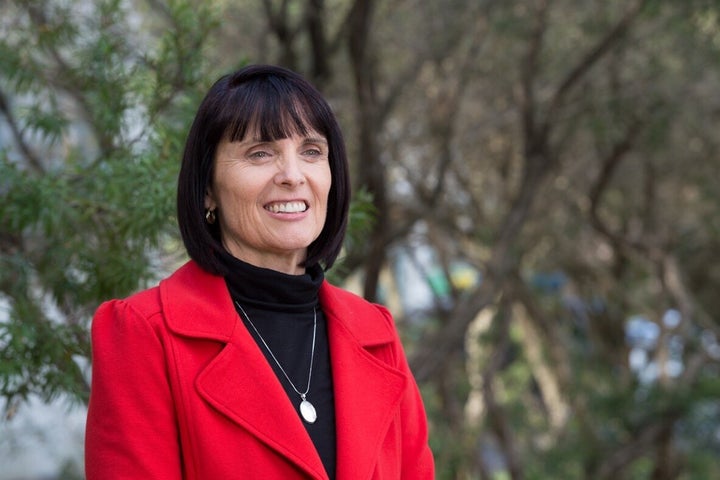 'Our mission is to serve those less fortunate'
A finalist for the NSW Telstra Business Women's Awards and a place on the "Financial Review" 'women of influence', Sharon Callister -- who is now Salvation Army Aged Care CEO -- began her career as a nurse, a foundation which she believes underpins her current position. "Coming from a health background, I have always been incredibly passionate about caring for others," she explains. "We have a transformative effect through our care for older Australians," Callister says of her work with Salvation Army Aged Care. "We are there for people at such a critical time in their life when they are vulnerable and needing clinical, emotional and spiritual care. Not only do we strive to make a difference in the lives of those who we care for, but we extend our compassion to those living in disadvantaged communities locally and globally."
HESTA proudly supports health and community services across Australia. The HESTA Awards program provides national recognition for individual, team and organisational excellence for nursing and midwifery, aged care, early childhood education and care, community sector and primary health care.