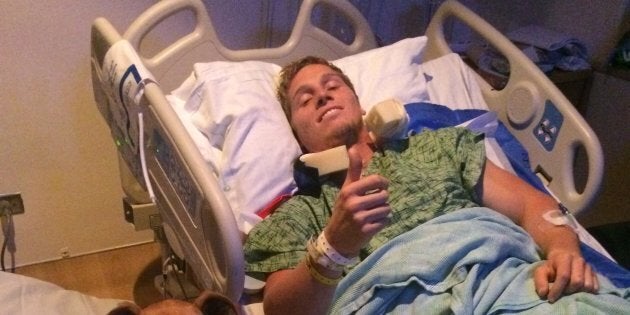 Australian Olympic BMX rider Sam Willoughby has no movement from the chest down following a spinal injury while training in the United States.
The two-time world champion was airlifted to hospital in California and rushed into an emergency operation on Saturday 10 September after he crashed at the Chula Vista BMX track, fracturing two vertebrae in his spine. His parents Colin and Sharon rushed to be at his side.
They have just released the details of their son's injuries -- the extent of which were not immediately clear following the operation.
Willoughby's surgery involved removing one of Willoughby's vertebrae, replacing it with a titanium cage and then fusing two vertebrae together with a plate and four screws, which was successful in decompressed his spinal cord.
"At this stage, Sam still has no movement from his chest down but has regained use of his arms and is slowly regaining some sensation in his legs," his parents and fiancé Alise Post say in a statement.
"Sam's next step is to begin a long road of recovery at a rehabilitation centre and while the details are still to be finalised, at this stage it is expected that Sam will be transported to a USA based rehabilitation centre in the next few days."
The family also acknowledged "the huge outpouring of support from friends, family, fans and supporters".
A website has been set up for people to send messages of support and donate towards his medical costs.
Willoughby's fiancé Alise Post -- who is also a BMX rider and won silver at Rio last month -- told News Corp Australia that the couple still hope to walk down the aisle together next year, as planned.
"One of Sam's goals is to do everything in his power to walk me down that aisle side-by-side as husband and wife, surrounded by his beautiful loved ones, and ready to celebrate a beautiful future with each and every one of you on this journey with him," she said.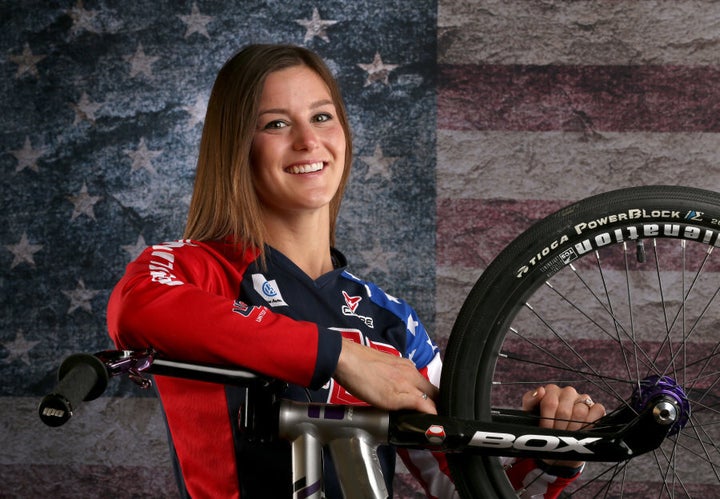 After a disappointing sixth place in Rio -- he won silver in London and dominated the track in Rio right up until the finals -- Willoughby had these philosophical words of wisdom to offer.
"I'm getting married next year, I have great people in my corner and the sun will come up tomorrow so life will go on."
With an attitude like that, we're sure there's nothing that can keep this guy down for long.