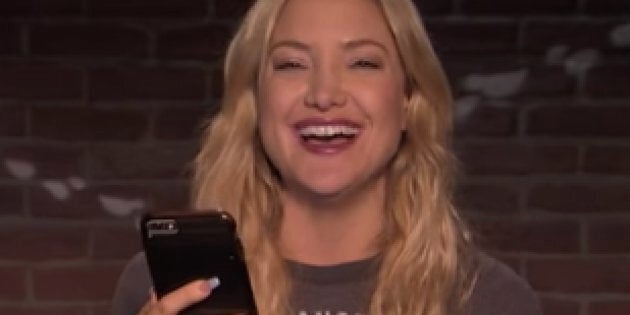 The internet can be a vicious place ― even if you're just a regular person. But when you're a celebrity, look out.
The famous were gathered once again to read "Mean Tweets" about them on Wednesday's "Jimmy Kimmel Live!" Social media users showed that they can never run out of low blows for high-profile types such as Olivia Wilde, Kate Hudson, Zac Efron, Judd Apatow, Margot Robbie and Anthony Mackie.
Below is a sampling of some of the meanest tweets.
"Olivia Wilde's forehead is the same size as my left ass cheek ... And I weigh 250LBS."
"Watching Hugh Grant and his stutteringly pathetic 'charm' is about as appealing to me as closing my scrotum in a DVD case."
"Why does Ryan Gosling always look like he's trying to squeeze a fart out without it making any noise?"
Give Gosling credit for answering: "Because I'm a gentleman."
Watch the nasty fun above.