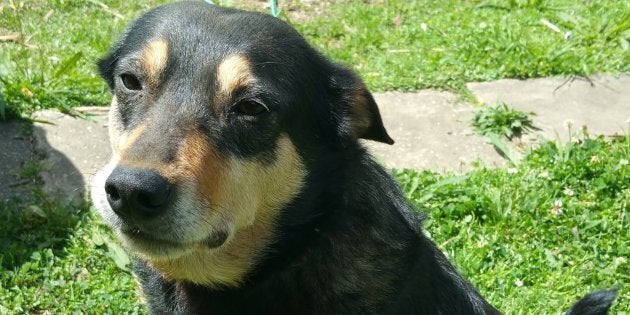 The owner of a kelpie deemed the 'Houdini of the canine world' has set up a crowdfunding page after the dog racked up $4000 worth of fines, following numerous backyard escapes.
New South Wales man Justin Brow has forced to set up a payment plan with the council to pay off the fines, however his GoFundMe page is urging strangers to show more compassion than the local ranger.
Houdini, also known as Honey the kelpie, has racked up $4000 worth of fines simply because she keeps escaping from Brow's regular dog-proofed yard.
Every time Honey is caught roaming the streets another fine arrives. Brow, who lives in Bellingen, north of Sydney, said he has tried urging the ranger to show a bit of sympathy, to no avail.
"I genuinely believe I'm doing everything I can. I'm actively trying to stop her getting out but she's WAY smarter than me," Brow told HuffPost Australia, laughing.
Honey shares the backyard with her son, Leo, who she sporadically leaves to explore the streets. Brow said he takes them both for walks everyday, but the boundless energy in Honey somehow exceeds them.
The kelpie 'adopted' the single father of three when she arrived on his doorstep five years ago while out on one of her roams.
"I'm a single dad with three kids - this house is a pretty popular hang-out space for a lot of the local kids. I guess she was drawn to the social nature of our place," Brow said.
In an attempt to drain some of her energy while helping others, the local hospital and aged care facility has been taking the kelpie in each day from 9am to 3pm as a therapy dog.
"All the staff love her and the oldies ask after her when she is not there," Brow told HuffPost Australia.
"They also feed her fruit cake. And when she does come home she often sleeps for hours."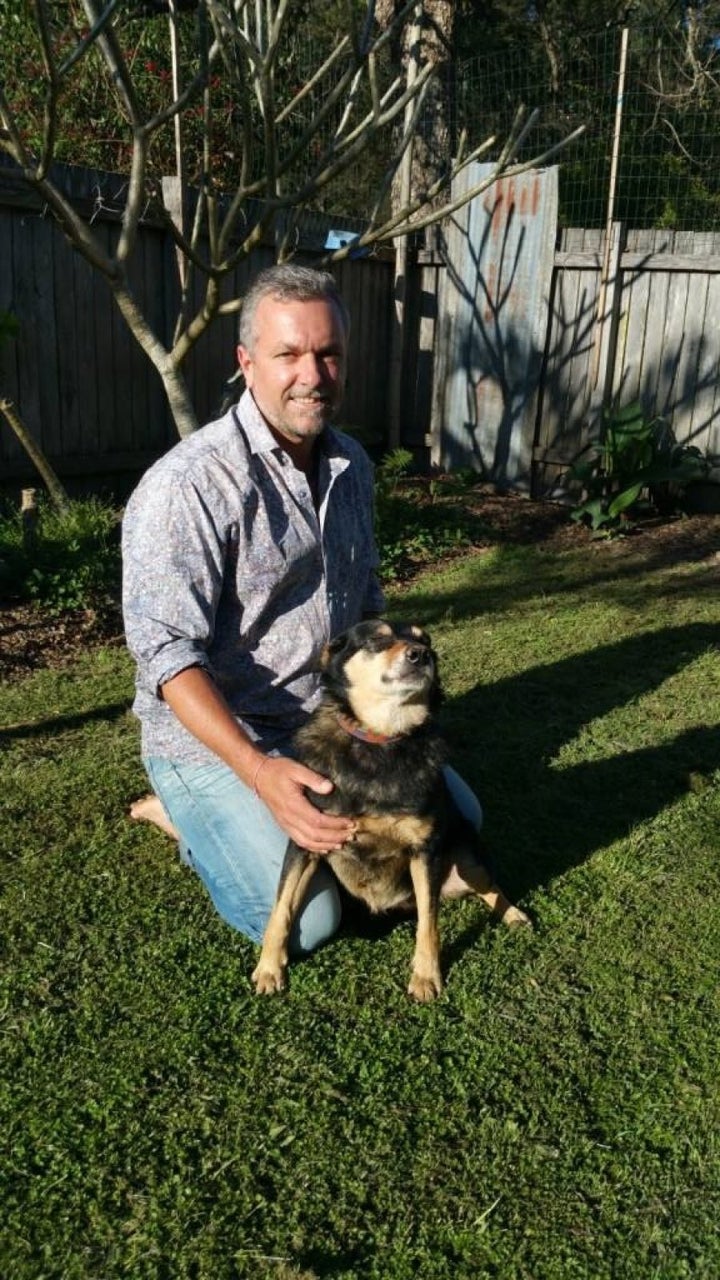 The single father of three told HuffPost Australia the funds raised from the GoFundMe page will also go towards Honey's food, vet bills and care at the hospital.
"If everything goes well, the hospital will adopt Honey and we'll take her out for weekly excursions to the beach or whatever," Brow said.
"I do have in mind, though, that Honey will probably lead a mass escape from the hospital with a whole bunch of oldies."