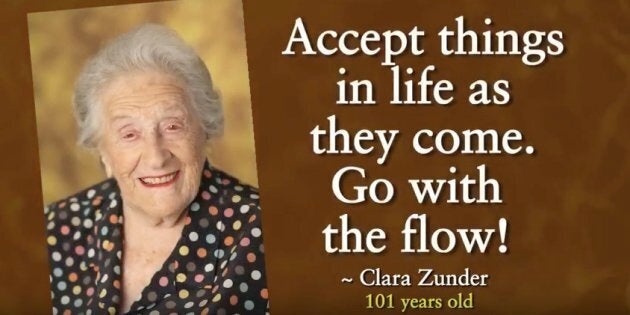 The Los Angeles Jewish Home marked Thursday's National Centenarians Day, which is always observed on Sept. 22, with the release of this video featuring its 39 residents who are 100+. We were blown away by the photos of the 37 women and two men, and we also loved the life and longevity advice they shared.
Here is some of it:
Dorothy Goldman, 103, says "Have a good disposition. Think positive. Keep going. Keep busy."
And from 102-year-old Albert Weber comes, "What you think about, you bring about. Is worrying going to do you any good? No, why worry?"
And this gem from Ida Selko, 105. "Do good things. That's what counts; the good things."
Take a look at the video to hear the rest of their advice.