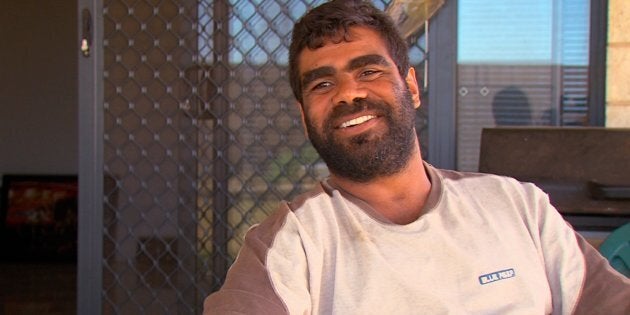 The United Nations has strongly condemned the treatment of an Australian Aboriginal man with an intellectual disability who spent more than a decade incarcerated without being convicted of a crime.
Western Australian man Marlon Noble's case was heard by the The UN's Committee on the Rights of Persons with Disabilities which concluded Noble never had the evidence against him tested in court and that his incarceration was "inhumane".
How did a decade go by without a conviction?
The committee heard Noble was arrested in 2001 when he was 19 after being charged with two counts of sexual penetration of a child under 13 and multiple counts of "indecent dealing" of a child aged 13-16.
The following year the District Court of WA agreed with an expert report indicating he may be unfit to plead to these charges and assessments were arranged.
It wasn't until the next year that two psychological assessments were brought before the district court, with one indicating he was unfit to plead while the other suggested he was aware of his crimes and intended to plead 'not guilty'.
He'd been in jail for three years at that point and it was ruled he would not have an opportunity to submit a plea despite his intention to plead not guilty.
In 2010, a forensic psychologist undertook a further assessment of Noble's intellectual functioning and concluded he was capable of standing trial with assistance yet the Court dismissed the ensuing application on the basis that it did not have jurisdiction.
The Committee considers that the indefinite detention he was subjected to amounted to inhuman and degrading treatment.
In 2011, the WA Attorney-General weighed in to recommend Noble be conditionally released into an accommodation support service where he had some freedoms. He has been subject to civil detention in the community since 2012.
This amounts to a decade of incarceration without being given the opportunity to have his case heard.
The committee ruled his incarceration was "inhumane and degrading".
No adequate form of support was provided by State party's authorities to enable him to stand trial and plead non-guilty, despite of his clear intention to do so. He therefore never had the opportunity to have the criminal charges against him determined, and his status as an alleged sexual offender potentially cleared...

Taking into account the irreparable psychological effects that indefinite detention may have on the detained person, the Committee considers that the indefinite detention he was subjected to amounted to inhuman and degrading treatment.