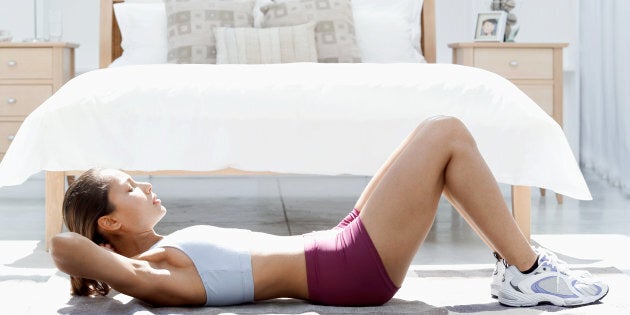 Sydney-based celebrity trainer Luke Istomin may well be responsible for Australia's obsession with F45, a 45-minute group training session focused on functional movements -- but his latest move, an on-demand fitness streaming service, is set to make an even bigger impact.
Best described as 'the Netflix of fitness', Varlah offers an alternative to the gym where users can access hundreds of high intensity workouts any time, anywhere from any device.
"We really wanted to take away all of the excuses that people make for not exercising," Luke Istomin, Varlah co-founder told The Huffington Post Australia.
The program has a low-cost entry point of $69.95 for three months and aims to target those who struggle to make time for the gym (all of us?) by allowing you to literally roll out of bed and work out for exactly 40 minutes or less.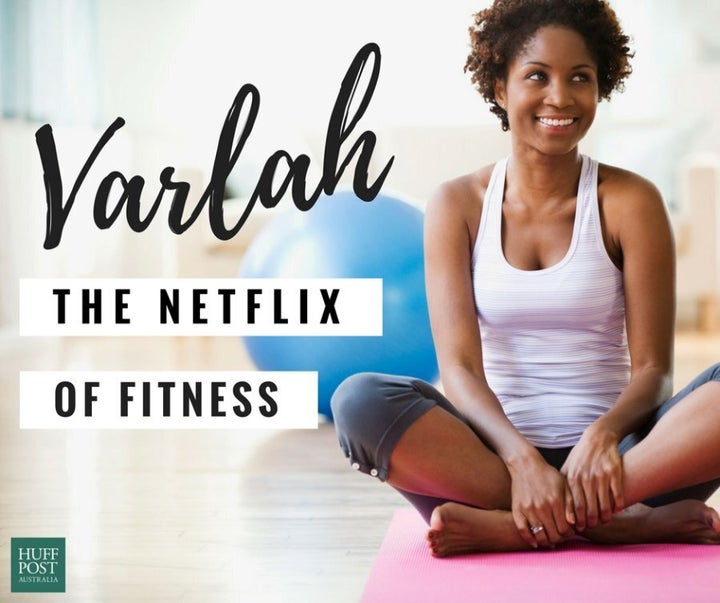 "By the time you wake up, get dressed, go to the gym, come home and have a shower it's an hour-and-a-half out of your day. We wanted to offer something more convenient," Istomin said.
The first program, 'Diced' -- a high intensity, body weight routine designed to be completed in six weeks -- launched last week and is set to be the first of hundreds on offer.
"Right now we're building a library of workouts for all ages, demographics and skills to cater for everyone," Istomin said.
The need to respond to the tech-focused direction fitness is going in is something Istomin had been keen to pursue for some time, despite the wildfire success of his popular F45 concept.
"People aren't afraid to take their workouts to a venue, whether that's a park or a gym and use technology as inspiration to make their workout more suited to them," Istomin said.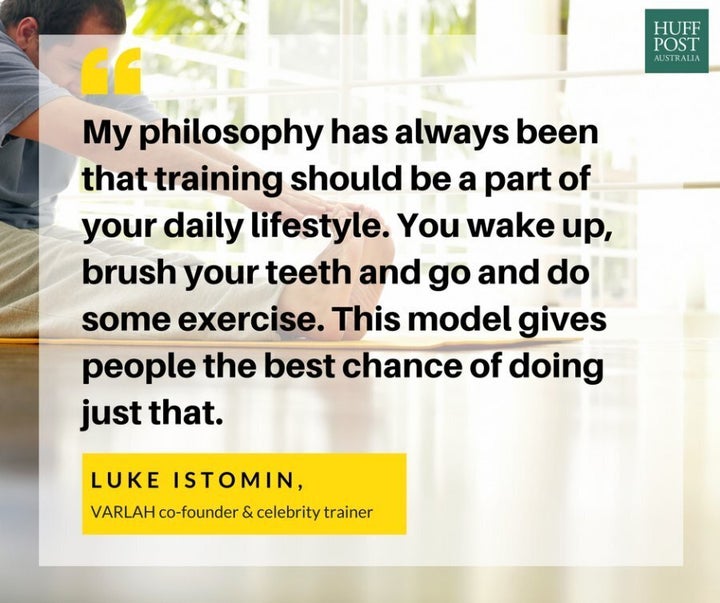 "We wanted to solve the convenience and time barrier but also people's insecurities about exercise."
"A lot of people don't feel comfortable stepping outside for a walk or going to the gym," Istomin said.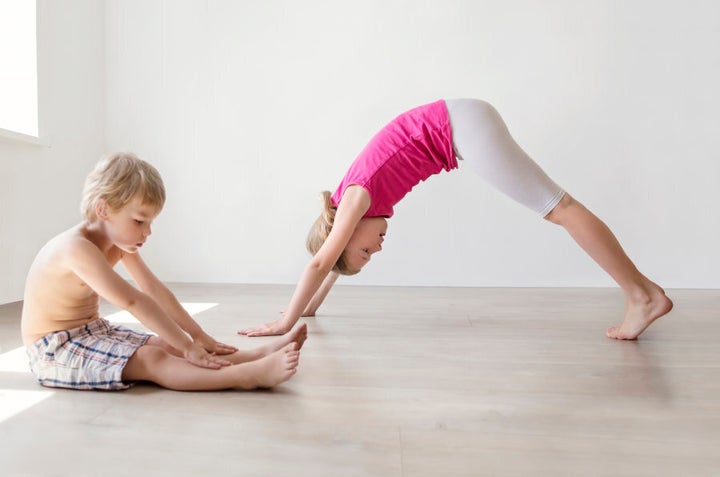 "The opportunity to service and help a lot more people via the online world in my mind is far greater," Istomin said.
Users will have access to a catalogue of programs, whether you are over 50, a new or expecting mother or primary school kid.
"My philosophy has always been that training should be a part of your daily lifestyle. You wake up, brush your teeth and go and do some exercise. This model gives people the best chance of doing just that."
Click below to follow HuffPost Australia on Snapchat!