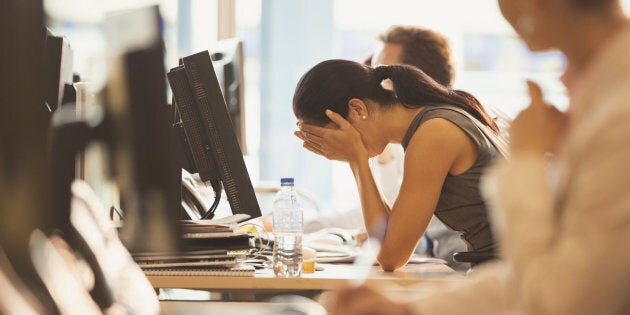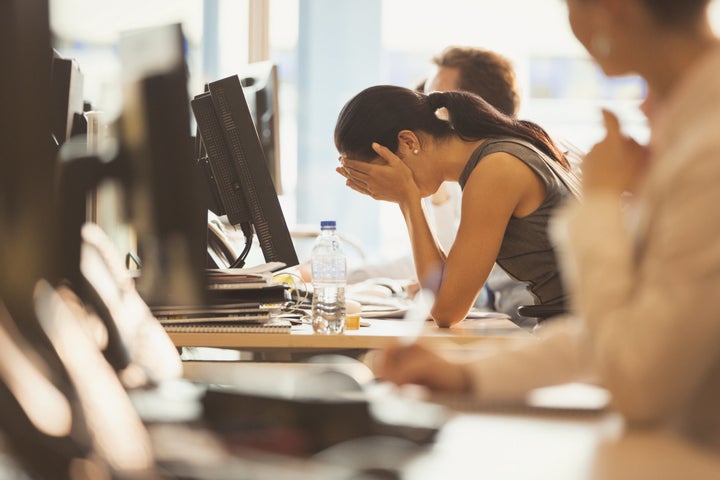 Americans are known for our tendency to work until burnout. And a recent survey from NPR adds to a growing pile of research that some jobs can really, really hurt your health.
For their survey, NPR collaborated with the Robert Wood Johnson Foundation and Harvard's T.H. Chan School of Public Health to ask about 1,600 Americans how they feel their jobs affect factors like their eating and sleep habits, stress levels and social lives. Overall, 16 percent of workers said they think their jobs have a bad impact on their health as a whole. But in some industries, that number was significantly higher.
These 5 industries included the highest percentage of respondents who said work has a negative impact on their health:
Retail outlets, 26 percent
Construction or outdoor work, 23 percent
Factory or manufacturing, 21 percent
Medical, 19 percent
Store, 16 percent
The NPR survey gave both "store" and "retail outlet" as options for respondents, so there may be a bit of a discrepancy here. In any case, working on a retail floor of any kind seems to bring up fears about negative health effects.
Among survey respondents, the biggest concerns about workplace health were chemicals and contaminants, unhealthy air and accidents or injuries. A very telling 24 percent of office workers cited long sitting hours as a concern, echoing recent research that shows sedentary jobs can contribute to all sorts of health problems.
What's the fix?
Of course, there are many ways to ease the tension between your job and your health. But one of the most obvious self-care tricks, taking a vacation day, goes widely underused, according to the report.
Some workers are given vacation days but neglect to use them. Among workers whose companies give them paid vacation days, only 49 percent said they used most or all of their available days last year, according to the survey.
However, vacation isn't a given in many of the industries mentioned above. Forty-seven percent of workers in low-paying jobs ― that's almost half! ― don't get paid vacation days from their employer, the report says. Forty percent of these same low-paying jobs don't offer health insurance, either.
That's a huge shame when you consider the positive effects of vacation on stress levels, creativity and productivity.
Here's to healthier workplaces in the future ― and more time away from them, too.