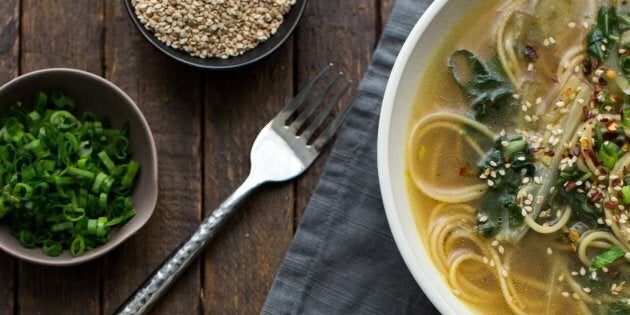 There are foods we eat that work against us, and make us feel not that great ― ahem, many of our favorite comfort foods are to blame. But then there are some foods we can turn to that'll actually make us feel better when we're ailing ― chicken noodle soup is famous for healing us when we're under the weather.
And there's a whole other kind of soup, the kind that can soothe an upset stomach. Those are the soups we have for you today.
Soups spiked with ginger, made with miso or bubbling with broth are what you need to help heal your stomach. Here are 10 great options. Just remember: If a soup calls for a spicy ingredient (like red chile flakes), just skip it. Or if you're feeling particularly bloated, skip the recipes that call for beans.