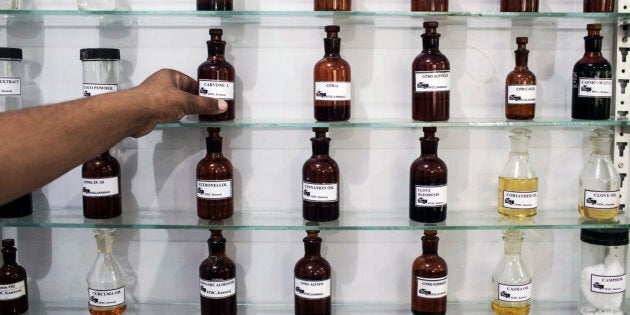 Mostly used in perfumes (and even then it's often a synthetic form because the real deal is so pricey), Oud is said to be the rarest and most sacred ingredients on the planet.
"Oud is an extremely rare resin that takes up to a century to form inside the heartwood of ancient Aquilaria tree," Megan Larsen, Founder and formulator for Sodashi told The Huffington Post Australia.
Sodashi is proudly Australia's most luxurious organic skincare brand hailing from Perth, and is stocked in the world's best spas (such as the Four Seasons Bahrain, Dubai and Abu Dhabi).
"Oud occurs as part of the trees' natural defence mechanism when infected by a certain fungus. The greater the infection, the more resin is produced. The ratio of infected trees is around 10:1."
Oud brings focus and clarity to the mind, and is often used to support meditation.
Hugely popular in the Middle East, besides its heady, earthy scent (which is why it's used in fragrance) Oud offers quite the list of benefits and has been used for centuries.
"Oud is said to be one of the oldest essential oils ever used and there are many religious texts about it, its use dates back centuries to the times of Jesus Christ, Lord Buddha and Lord Krishna. It was apparently known as the 'Divine Tree', and Lord Buddha referred to burning Agarwood as the scent of Nirvana," Larsen said.
Before you freak out, don't worry, no trees are harmed in the extraction of the resin.
"We source pure unadulterated Oud oil from sustainable sources in India, at a cost of A$9,200 per kilo. It is one of the most expensive natural raw materials in the world."
According to Larsen, some of the benefits of Oud oil in regards to aromatherapy include:
It provides amazing emotional release. If you have an Oud treatment you may become a bit teary.
It is very calming, and has a profound ability to calm and sooth the nervous system especially if someone is over excited or tired, so it is great for any stress related symptoms or after travel.
It's helpful for anyone with poor digestion or issues with the digestive tract.
It brings focus and clarity to the mind, and is often used to support meditation.
It can relieve breathing conditions brought on by anxiety (although many people don't realise breathing conditions are often anxiety related).
On a spiritual level it is said to help awaken the third eye and crown chakras.
It's also known for its aphrodisiac qualities!
When you encounter products that boast Oud (which we will be seeming more and more of as this becomes a buzz ingredient), make sure it's the real deal and not synthetic, because although synthetic smells the same it doesn't offer the same therapeutic properties.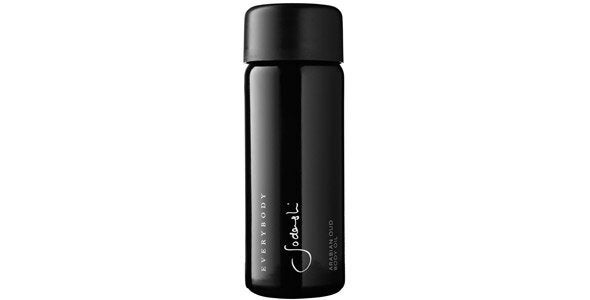 Sodashi have used Oud in a body oil that can be used to hydrate limbs, as a bath oil, or even as a hair treatment. Sure, it's not cheap at $159 for a 100ml bottle, but when you consider Tom Ford's Oud Wood perfume is $440 for 100ml, it's certainly not the most expensive Oud offering.
"At Sodashi we only use 100 percent natural ingredients, the purest we can get our hands on – and this applies to the Oud oil we employ, otherwise the product just doesn't have the therapeutic and regenerative qualities required to deliver real skincare and well being benefits. Oud oil is very expensive and this cost makes it prohibitive for many to use, so often synthetic Oud is used in skincare and fragrances," Larsen said.
In addition to the take-homebody oil, Oud is also used in in-spa treatments to release muscle tension, boost skin radiance and even aid in improved digestion.
Click below to follow HuffPost Australia on Snapchat!