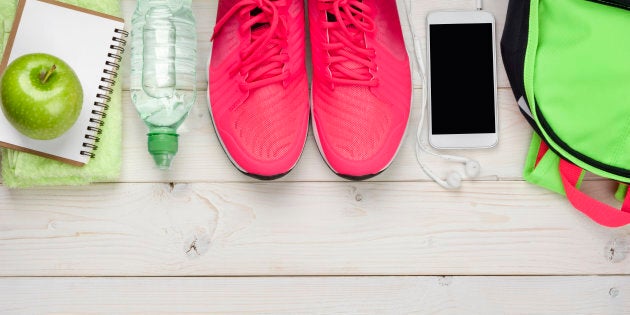 The most common mistake people make when embarking on a weight loss journey is thinking food, specifically carbohydrates, are the enemy.
Little do they know that carbs are particularly crucial directly after training when there is a special window of time where the work you've done in the gym can be seriously maximised.
Not only does it aid in repair and recovery of the muscles, but it helps to blunt the elevated cortisol spike that occurs in the body following exercise aiding in weight loss (more on that later), immune function and energy.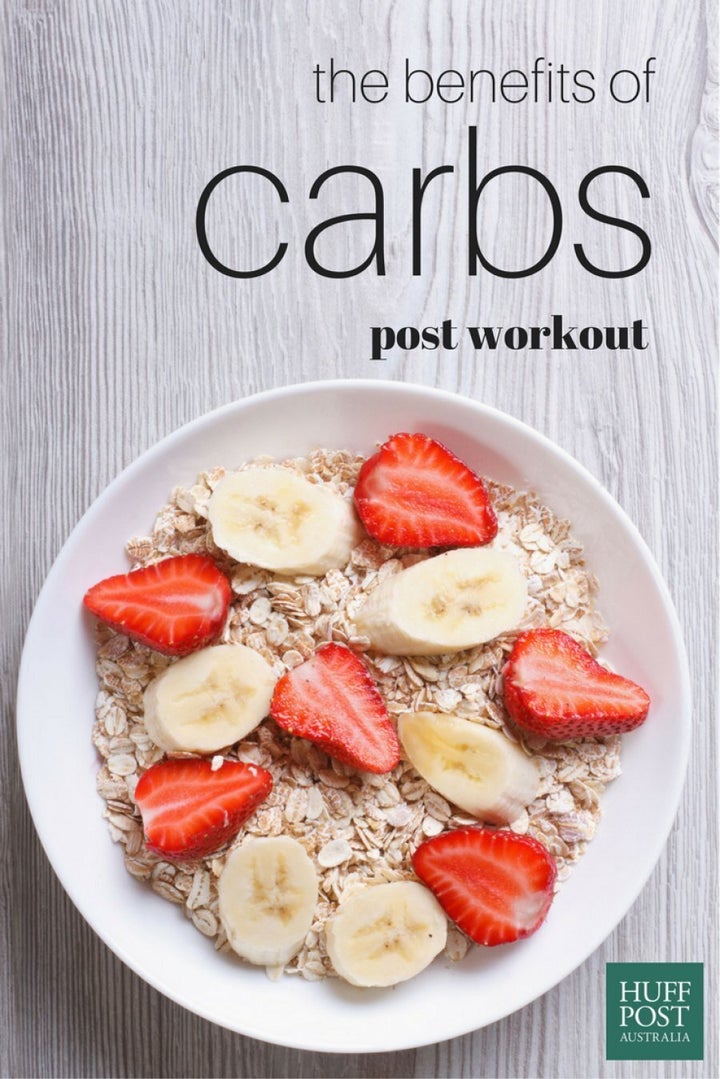 Johnston explains within the window of about 30 to 45 minutes after exercise your body is much more sensitive to insulin and also, an enzyme called glycogen synthase is at higher levels.
"What that's going to do is help your body take the carbohydrates and effectively store it as energy [glycogen] as opposed to storing it as fat. Which means that your muscles are being replenished for the next time you train," Johnston said.
"The idea that you need protein post-workout is not true. Carbohydrates are the key to recovery post-workout," Toonen told HuffPost Australia.
People have felt really against carbohydrates for such a long time but having those carbs post-workout can actually really help with weight loss.
"A recovery smoothie is great but it should contain carbs, like a banana or some oats to aid in your recovery for the next session and also your energy throughout the day," Toonen said.
Better energy throughout the day means you are less likely to have afternoon slumps and sugar cravings.
"Your body is a pretty clever machine and it knows what it needs so if you haven't put those carbohydrates in at the right time then it's likely you'll get those sugar cravings sooner or later," Johnston said.
Johnston is no stranger to the myth that carbs are the devil.
"People have felt really against carbohydrates for such a long time but having those carbs post-workout can actually really help with weight loss," Johnston said.
So how does this work exactly?
Exercise is magnificent for the body however, it does put it under stress causing cortisol, the stress hormone to be released.
"If you don't consume carbohydrates those cortisol levels will continue to rise and that's going to leave your body in more of a catabolic state which means it is breaking down tissue and scouring around looking where to get its energy from," Johnston said.
"This often causes people to actually put on weight, regardless of how healthy their diet is because their body is holding on to everything it can because it can sense danger due to high levels of stress present," Johnston said.
This can also mean your immune system can take a hit.
"If people are training too much and not refueling effectively or if people aren't refueling at all post-training they are going to be more susceptible to things like cold and flu and bugs," Johnston said.
Post-workout snack ideas

'The amount of carbohydrates you have will differ depending on length and intensity of your session and your body composition goals.'

Fruit
Dates (bearing in mind they are quite dense in sugar)
White rice
Sweet potato
Smoothies
Porridge
Click below to follow HuffPost Australia on Snapchat!