Luke Shadbolt was travelling with a group of Brazilian bodyboarders in Rio De Janeiro when he captured this stunning shot.
The black and white photo shows surfer Renan Faccini against a massive swell, highlighting the awesome energy of the ocean.
The photo took out the 'Energy' category in the Red Bull Illume Image Quest photography competition for extreme and adventure sports photography.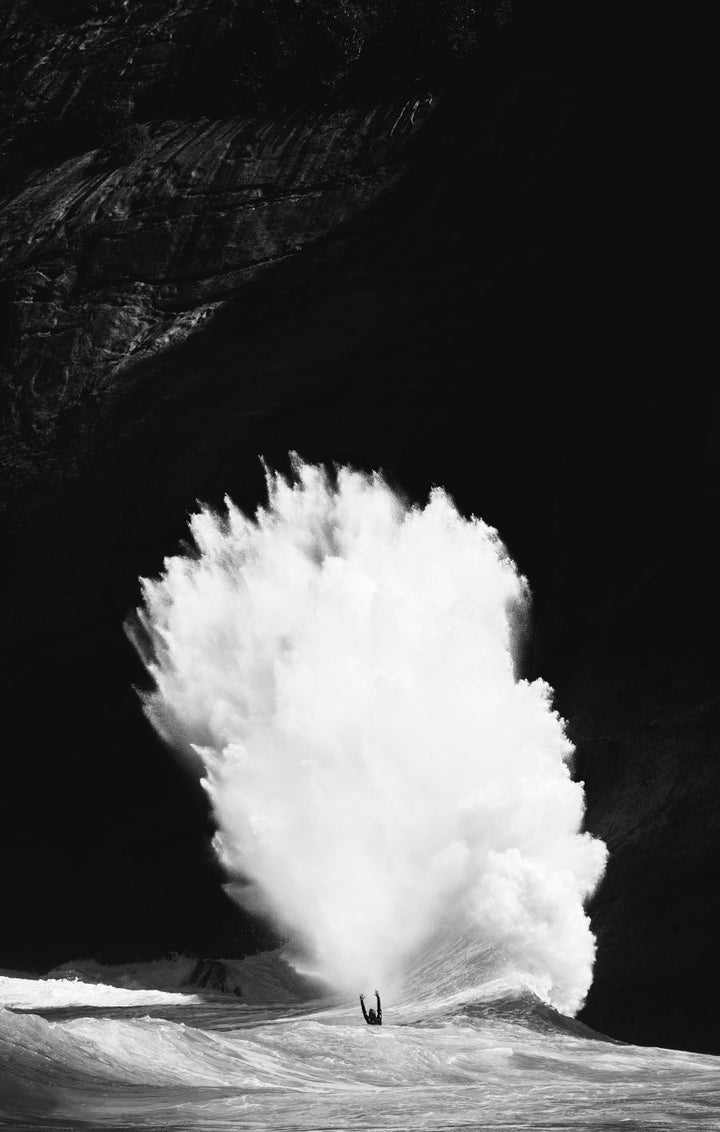 "Shooting from down the beach trying to capture some of these abstract formations I didn't even notice Renan (pictured) in the shot until afterwards. It's got a kind of duality to the meaning; it could be seen as a salute to the power and randomness of the ocean, or it could be seen as a mocking attempt at some kind of manipulated sorcery, showing man's unending quest to control nature."
The photo will be part of a travelling exhibition alongside the other category winners. Check out some of the other winning shots: