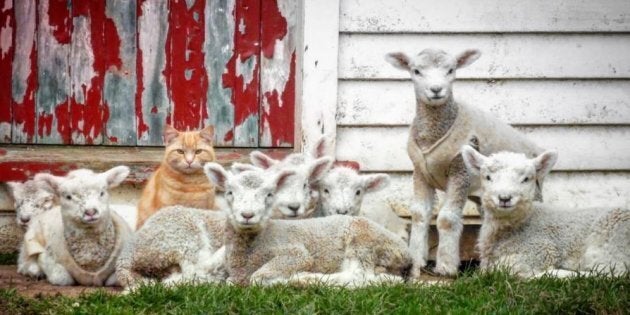 Congratulations, Steve.
Steve the Cat set a goal and achieved it: He not only became an honorary lamb who was accepted by the rest of the flock at his New Zealand home, he turned into its leader.
"He'll just be walking around the yard and they'll be following him," Steve's owner, Amanda Whitlock, told the New Zealand Herald. "Or he'll be playing in the bushes and they'll be inquisitive, looking to see what he's doing and following him through the bushes."
Steve shot to fame earlier this month after Whitlock posted this image of Steve blending into the flock:
Whitlock told the Herald that Steve had been an indoor cat until the lambs starting coming in on cold nights. Soon, he was heading outside during the day when they were let out.
(h/t Mashable)