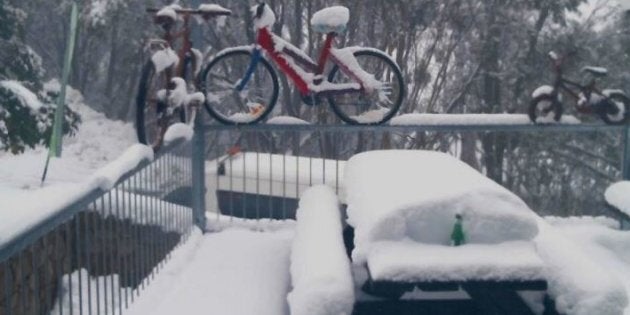 Bye bye Stormtember, hello Ocsnowber.
The nasty weather that brought intense wind storms to South Australia and has worsened the flood situation in at least three eastern states, is now delivering bucket loads of snow to the NSW and Victorian Alps.
This is Mt Buller in Victoria on Friday. The ski lifts have closed so alas, the fresh stuff is going to waste.
In other Australian ski resorts, the season is alive and kicking. Thredbo is looking nice. Six lifts will remain open all weekend there, including Monday.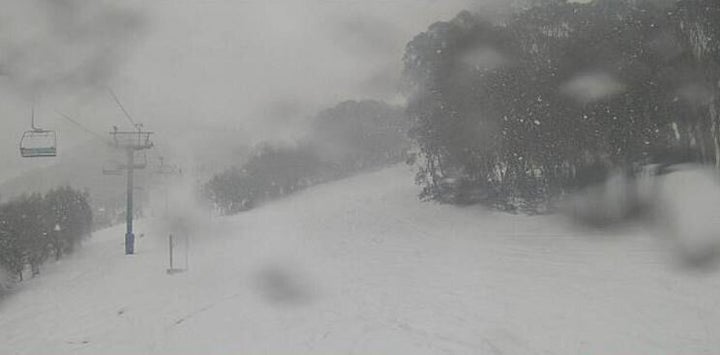 Here's another pic of a closed ski run. Selwyn Snowfields, a small family resort in NSW, has been closed since early September. They'll stay that way this weekend. Which is a shame, if this pic from Friday is anything to go by.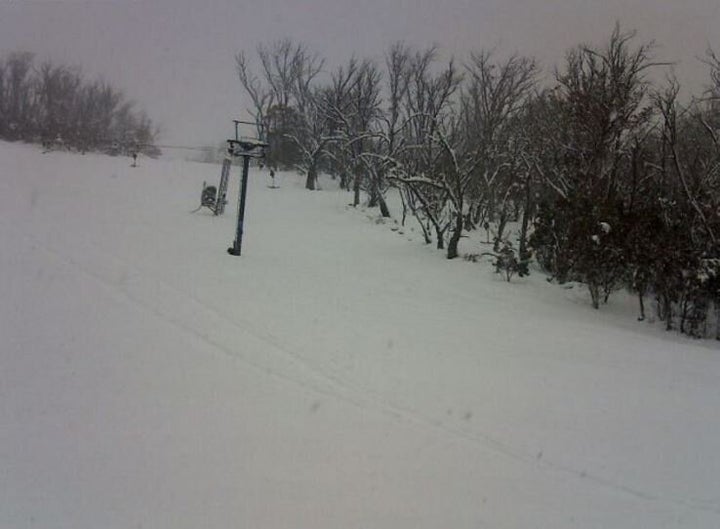 Up to 35cm of snow has fallen across the mountains. As this image from Falls Creek ski resort in Victoria shows, it's really been coming down. Falls Creek is also open this weekend.
It even snowed just out of Canberra.
Meanwhile in South Australia, the water is all of the unfrozen variety, and it's surging through the famous wine country of the Barossa Valley, north east of Adelaide.
The weather should start easing in the main capital cities over the weekend. Melbourne is expecting an early shower on grand final day, but the arvo should see the match played in mostly fine, albeit cool, conditions.
Sydney looks like it's in for a cracker on NRL grand final day, with 27 degrees forecast. Nice.