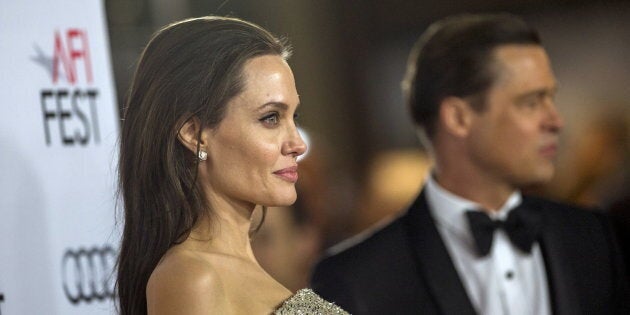 Brad Pitt and Angelina Jolie have reportedly come to a temporary divorce agreement for the next three weeks only 10 days after the actress filed for divorce, TMZ reports.
According to the media outlet, the LA County Department of Children and Family Services (DCFS) recommended that the couple either strike a deal or take their grievances to court in what would surely be a publicity circus.
The agreement reportedly places the couple's six children in the full physical custody of Jolie per her request in the initial filing, with Pitt granted temporary visitation rights. However, according to TMZ, Pitt can only reportedly visit his children with a therapist present until he or she deems the actor fit to parent without supervision.
He is also reportedly mandated to participate in random drug tests, although TMZ notes his screening from his first test came back negative.
In the meantime, both Jolie and Pitt as well as their children will participate in family counseling until the DCFS chooses to impose further regulations or let the court decide what happens next.
Jolie, for one is reportedly happy with the deal and is concentrating on helping "heal" her family.
The Huffington Post has reached out to the DCFS and Pitt's and Jolie's representatives and will update the post accordingly.