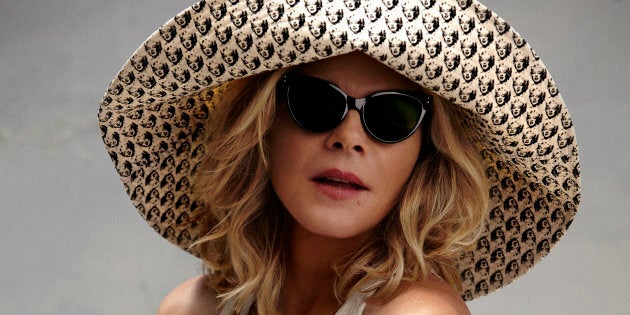 Over the phone, Kim Cattrall sounds nothing like you'd expect. Sweet and softly spoken, the actress comes across as the polar opposite to her most famous character, the ballsy public relations guru Samantha Jones from 'Sex And The City'.
Indeed, it's been six years since Cattrall last stepped into the Jones' designer shoes for the poorly received 'Sex and the City 2', and with no SATC 3 in sight, it may well have been the final time.
Not that Cattrall has been sitting around pining for yet another sequel. The actress, who turned 60 in August this year, has since produced and starred in another series, 'Sensitive Skin', has another film in the works and is also serving as ambassador for the Specsavers' Spectacle Wearer of the Year competition.
This last commitment will see Cattrall travel to Australia in October to help find the nation's "most stylish and confident spectacle wearer", which she will handpick with the help of fellow judges, fashion designer Alex Perry and L'Oréal Professionnel stylist, Brett Albury.
Ahead of her visit, Cattrall took the time to chat to The Huffington Post Australia about spectacle style, life after 'Sex and the City', and turning the big 6-0.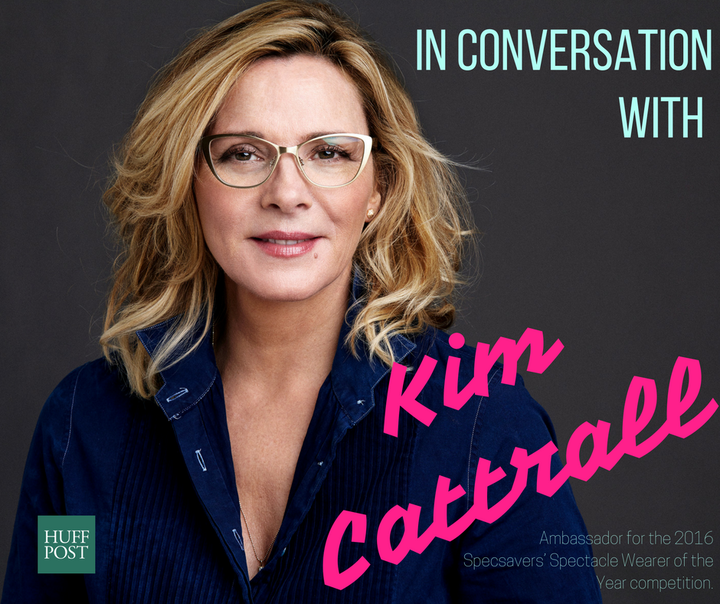 Tell us about the experience of buying your first pair of glasses at the age of ten.
KC: "It was actually my first ever shopping experience, and I remember, I got to pick. It was my style, it felt right, and I tried on almost every pair in the shop.
"I was so excited. At first I was so nervous and shy because no one else in my family had glasses, but I quickly realised I could kind of exercise what style I wanted, not what my mum wanted or what my sister was wearing."
KC: "They were for a 10-year-old head, but they were clear on the bottom. They were like little cat's eye glasses. It was a really good decision -- I mean they were cool, right, for a 10 year old!? And as soon as I realised they were cool and I thought I looked cool in them, I wouldn't take them off. In a way it was really my first expression of buying for myself and shopping for myself.
"I actually keep all my glasses, and I still have that exact pair. I'm a glasses hoarder. Everyone thinks it's shoes but it's glasses! Shoes come and go, but glasses are forever."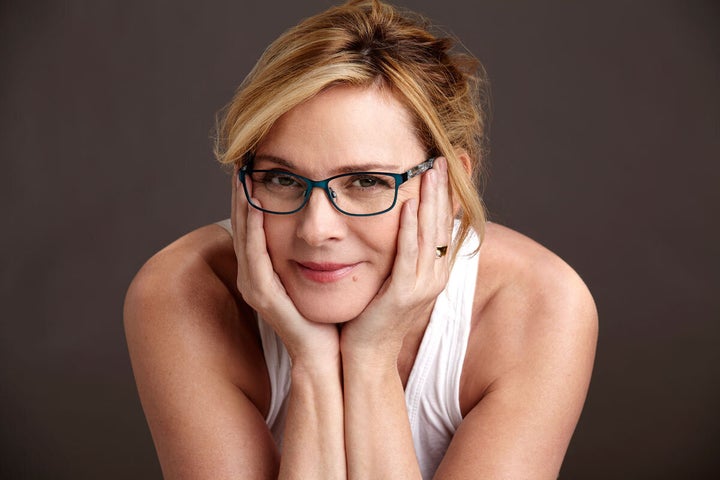 What was it about the Specsavers' Spectacle Wearer of the Year competition which attracted you as an ambassador?
KC: "Well I love and am always excited about competitions. What's really behind this one is style and confidence -- it's such a fun competition. I think its heart is in the right place... it's about making [glasses] affordable and making them a part of people's lives.
"I remember being in the class and not being able to read the board. I needed to be encouraged, and once I realised [glasses] could be fun, they could represent part of who I was, I was really excited to wear them.
"I want to encourage people and especially to encourage women to enjoy style and take a chance. Get into expressing yourself, whether it's with your eye wear or your ideas."
What, do you think, is a "stylish and confident" approach to wearing glasses?
KC: "I am looking for individuality. You know, do those glasses say something about me? Are they comfortable? Will I be able to pull these out and feel great? Will these say something about me that's unexpected? The thing with glasses is, when people see you, it's their first impression of you, so you want to feel like your glasses represent who you are.
"For me, I find them to reflect a lot of different times in my life and moods. I own a lot of glasses. I never travel with just one pair. You can lose them or someone can step on them, and you have to have the gift of sight.
"I think they are an ultimate accessory. They are a much more personal accessory than shoes or bags, because they're on your face and that's what people look at. If my glasses feel right, it shows not just on my face but in how I want to come across and in who I am. There's confidence that comes with that."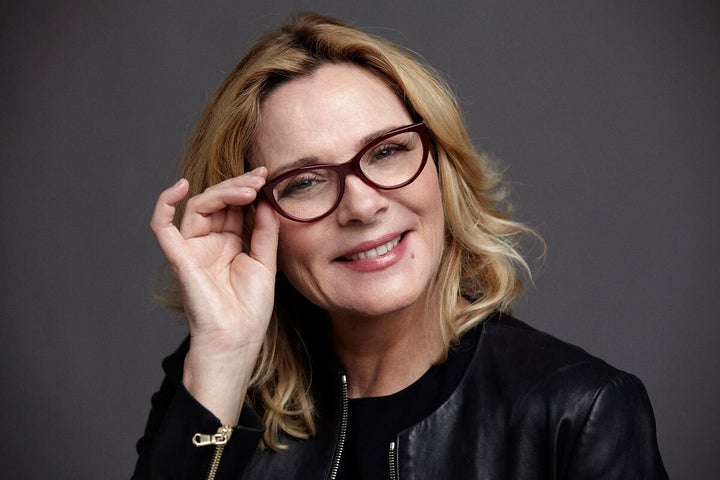 Now, it would be remiss of us to have this opportunity with you and not to at least ask about the possibility of a 'Sex and the City 3'. Can you set the record straight?
KC: "I think it would be really hard to get us all together. These days we are all involved in so many different things, in so many different areas. For instance, I'm executive producing and I'm writing now.
"I think it would be very hard to write the next chapter. I kind of think instinctively if we -- I would be tickled to do it and it would be so much fun because I love doing the show -- but I think if it was going to happen it would have happened by now. That's what my instincts tell me.
"In saying that, it's a crazy world and a crazy business, so never say never. It would be so much fun. I love playing Samantha."
KC: "I'm not dreading it. I didn't dread 50. 49 was harder than 50, actually.
"I think if I wasn't doing things that I really felt good about and felt proud of, it would be harder. Like this, for instance. I like the company and I like what it stands for. It feels like a fun job to do, and I get to get involved and to meet new people and to really send out a statement to women -- to encourage them to experiment, be confident and take chances.
"Being supportive of that means a tremendous amount to me."
Specsavers' Spectacle Wearer of the Year competition:
The winner of the competition will receive an all-expenses paid trip to New York, with a friend, to meet Kim and earn the prestigious title of Spectacle Wearer of the Year. Seven Australian finalists will win a trip to Sydney, including a professional photo shoot and spec style consultation.
Entries to the 2016 Specsavers' Spectacle Wearer of the Year are now open.Keen to find out more? Head here.
* The Huffington Post Australia interviewed Cattrall prior to her 60th birthday.