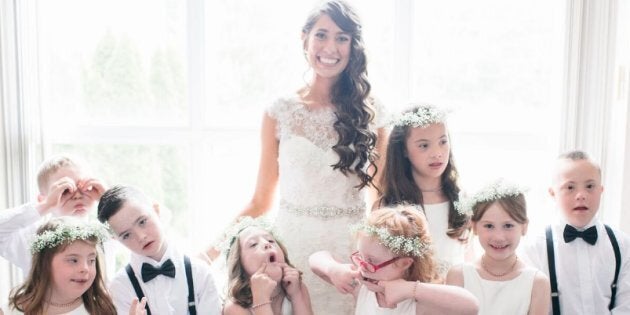 A teacher decided to invite a group of her pupils, who have special educational needs, to her wedding, as she knew the day wouldn't be complete without them.
Kinsey French, from Louisville in the US, invited the children from Christian Academy's Providence School and the photos from the big day are beautiful.
"They were like family to me," French told WLKY.
"They were my first class and they've been my only class and so I knew I couldn't have a special day without them."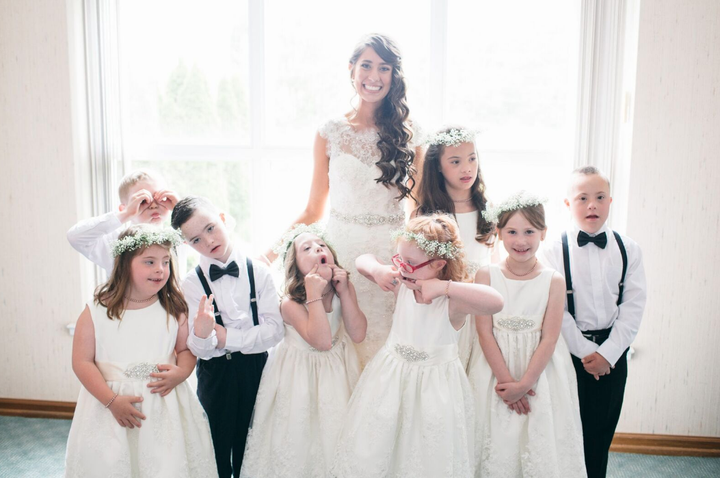 French said her students are in a regular classroom for 95% of the day and they receive speech and occupational therapy as well.
"It was so exciting," she added.
"It was really special for Josh [her husband] and myself just to have them a part of the day, and have them come with us and celebrate with us."
The school's Facebook page commemorated the teacher's big day with an emotional status.
"Kinsey and her husband Josh are alumni of Christian Academy and in every detail from her engagement to all the way down the aisle, her students showed support and love," the status read.
View some of the gorgeous photos, taken by Lang Thomas Photography, below.