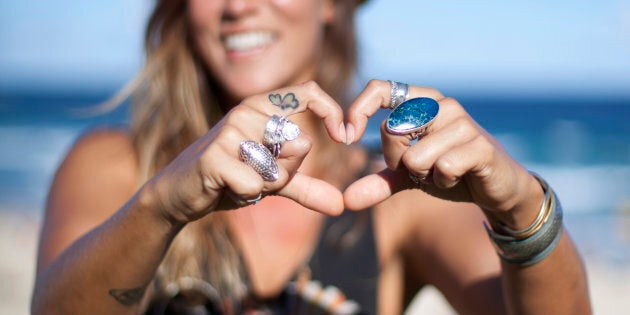 Australian women entrepreneurs are kicking some major goals on social media, and new online tools are helping them to make their businesses successful.
Instagram has emerged as a key platform for women business owners to use storytelling as a powerful tool.
Marne Levine, COO of Instagram, said images are the new wave of sharing a journey -- whether it's personal or commercial.
"Because images are the new global language, if you tell your story through images it really transcends borders, cultures, generations and languages and you can really break through in a community of 500 million globally," she told The Huffington Post Australia.
Levine recently visited Australia to launch #MyStoryAu, a global campaign to highlight and celebrate incredible stories shared by women -- whether they are personal or entrepreneurial -- on Instagram.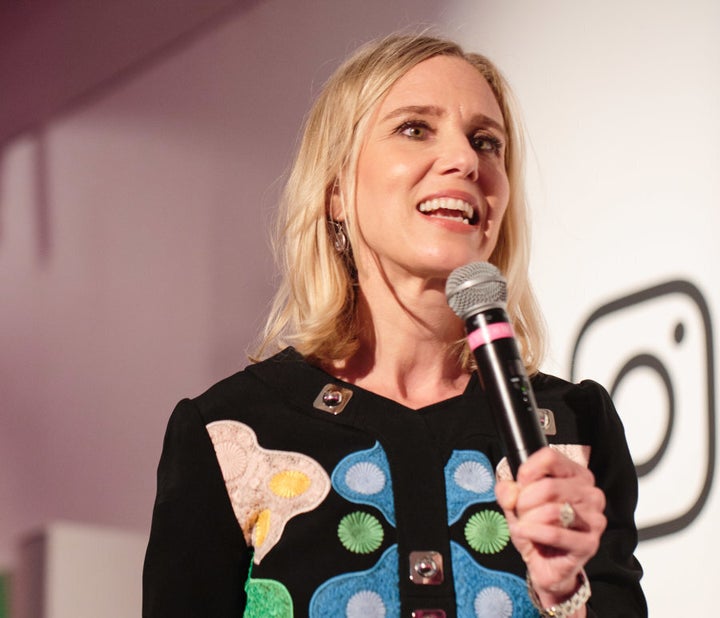 "The idea is to empower women," she said. "We have a community of more than 500 million and 7 million are in Australia. It's a really vibrant, active community. People here check Instagram on average 11 times a day.
"We want our community to continue to be a diverse community and the way to ensure we do that is to encourage women to add their voices."
Sharing stories and being authentic about who you are is just as important for personal accounts as for business profiles.
"People in the Instagram community are often inspired by the things businesses have to offer," Levine said. "But it doesn't just stop there. A business has a personality -- people want to know who is that baker, what's that baker's story, what's it like to be a baker, how did that baker get started?"
Because images are the new global language, if you tell your story through images it really transcends borders, cultures, generations and languages.Marne Levine
Instagram's new Business Tools, which made their global debut in Australia in July, offer new ways for startups to reach customers, get notices and drive sales and engagement.
There's now the option of a business profile to allow users to instantly recognise an account as a business. Like Facebook, there are Insights to discover who likes your posts, when they like them and where they are; and there's the ability to seamlessly transform posts into sponsored ads to target potential customers.
Here, two Aussie businesswomen share how Instagram has helped their business and offer some tips to others.
Hobbe Australia
Samantha Hobbelen used Instagram when she started making handcrafted rocking chairs and nursery decor products as Hobbe Australia. Before the first chairs were even built she posted sketches on Instagram -- and sold out the first shipment as a result.
"The results were so surprising to me and at the same time, informed our business to the importance and power of social media," she told HuffPost Australia.
"Social media is imperative to Hobbe. It's a platform whereby I can reach out directly to our audience in a visual and authentic way."
Hobbelen switched to a business profile as soon as she was able and uses the tools to grow her account, which has 16,000 followers.
"Our followers can easily see that we are a business and have our contact details right there in our bio. There are so many Instagram users (we are one of 7 million just here in Australia), that you have to cut through the noise using whatever means possible.
"Business Tools provides us with insights around performance and visibility around how our followers use the platform. We marry this information to develop unique content with the right message, to post at the right time, to give our consumers the best possible experience with Hobbe."
Hobbelen's top tips for using Instagram

Know your audience and tailor content to them - don't be distracted by likes/followers if that isn't your core goal.
Generate unique content -- both still and video.
Plan your posts as it will actually save time.
Use relevant hashtags -- they are an amazing tool that consumers use to search.
Be authentic and engage with your community when they comment and ask questions. It's just good manners!
Buena Vista Farm
Fiona Weir Walmsley from Buena Vista Farm says Instagram allows Buena Vista Farm, which has 10,000 followers, to reach users around Australia.
"Because we are a farm-based business, rural and remote, social media is even more invaluable as it can connect us so simply, and so visually," she told HuffPost Australia.
Weir Walmsley said she can easily share her farm's story -- and that of her animals -- and for her it is more powerful than other mediums.
"I like that it's a window to our farm, and that people follow along with our journey," she said.
"It's very visual, it's quick and it's fun and it encourages people to really engage. I don't carry a camera around the farm, but my phone is always in my pocket so I can snap a picture of the goats after they've been milked, or the sourdough that's just come out of the oven, or a perfect cabbage in the garden, and upload it straight away."
Weir Walmsley said Business Tools have driven sales to an on-farm cooking class, and the insights are very useful.
"It has given us clarity around when our followers are online, so we're trying to post more at those times rather than randomly," she said.
Weir Walmsley's top tips

Tell the story without too many filters.
Don't assume just because you look at goat butts every day that other people might not find it interesting.
Get onto Business Tools, it'll tell you who you're talking to and when and where they are.
Don't forget to use hashtags, not too many, they're a great way of finding new audiences.
Be honest, tell a story, take a picture, upload it.