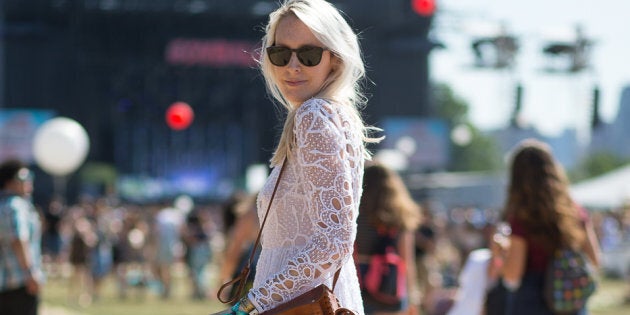 Ever head to the shops in search of a new frock or shirt and after hitting a few stores you notice the same cuts, colours and fabrics are 'in fashion'?
It's almost like all these brands are signed up to some secret trend memo so they're all on the same page. Well guess what...such memo exists, and it's called WGSN.
The leading global trend authority you've probably never heard of, members who subscribe to WGSN get access to research and resources that help brands decide on what will be cool 'tomorrow'.
Some pretty massive brands use the service -- we're talking Samsung, Levi's, Nike, H&M, Coach and Chrysler, among others.
"I'm currently a Senior Editor and Trend Forecaster for WGSN. And when I look back at my career trajectory, it isn't anything I thought it would be," Owen told The Huffington Post Australia.
"Back in the day I studied fashion and journalism in Australia, my homeland, and moved to New York after I was offered an internship at Vogue which led me to becoming a freelance assistant there. From there I jumped around between The New York Times and New York Magazine before landing a job covering youth trends at WGSN. I've now been with the company for five years and as much as the industry has involved, so did I."
Literally 'creating tomorrow' by forecasting what people will be wearing, doing and into in general a couple of years in advance, WGSN also offers insights into social media patterns and how millennials interact with brands. That's Owen's (very cool) gig.
"Earlier this year I transitioned from solely tracking global millennial and Gen Z (think covering Coachella, to scouring Instagram for new, young tastemakers) trends to leading our digital media and marketing vertical to report on the latest and greatest innovations across everything from key advertising trends to social media consumption patterns (I'm constantly glued to Instagram and Snapchat)."
"While we're known in the industry for our fashion vertical and producing forecasts and analysis based on design trends, we just recently launched WGSN's Insight platform. Here the Insights team reports on consumer insights, retail strategy, marketing and innovation, with content that creates a seamless narrative so clients and readers can not only understand the consumer but also market and sell to them," Owen said.
As far as how trends are decide on, it's a lot more complex than the WGSN guys closing their eyes and pointing. It's an incredibly complex process backed by a bunch of research.
"The different teams have their different methodologies [for deciding on trends]. For example, our two-year-ahead Vision forecast is a result of what we call "Trends Day", where global editors come together twice a year to present their regional representation of where the future is going. For WGSN Insights, our methodology is very qualitative with most reports relying heavily on white paper research, mining data and stats to help land big picture concepts," Owen said.
Brands and labels sign up to the service (for a decent fee, of course) and from there can access future predictions.
"If they're approaching it from a design perspective, they can access everything from seasonal design capsules with aligning colour palettes, flat sketches, and print and graphic inspiration, to festival street style that breaks down key trends across apparel, footwear, and accessories," Owen said.
"If a CEO, CMO or other C-suite executive is looking to WGSN, then the Insight platform is more tailored for their needs. Think deep dive consumer insight reports to social media case studies with winning strategies."
Personally, Owen says it took a little time to adjust to working 'in the future' but living in the present.
"There was a time when we'd all joke around saying 'we may not know what we're eating tomorrow, but at least we know the big key themes that will shape 2018'. Working 'in the future' is only as daunting as you make it. My main focus is to make sure while I'm busy creating tomorrow, I'm still making an effort to enjoy the present."
As for the gig it's, Owen loves the 'who', too, not just the 'what'.
"The people and the product are what I like most about my job. The people because I'm surrounded by some of the industry's most creative brains (think retail genius Lorna Hall, consumer expert Andrea Bell, and one of the most powerful women in publishing, Carla Buzasi) and the product -- because I'm on a team that creates the most thought-provoking and innovative content and concepts in the world."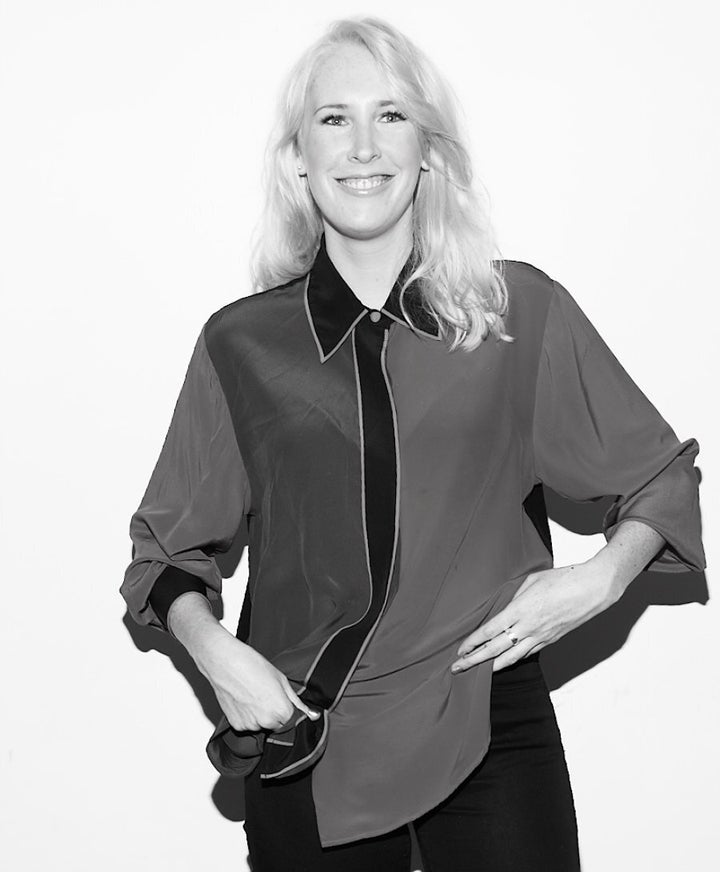 Click below to follow HuffPost Australia on Snapchat!