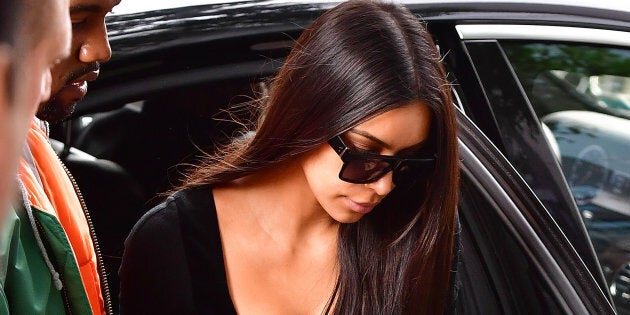 According to French officials, the reality television star was alone when two men burst in just after midnight, tied her up, gagged her and robbed her of jewellery worth nearly $9 million before escaping with three accomplices.
Distasteful comments dehumanising what is a very serious crime have surfaced on Twitter, taking aim at Kardashian West who has millions of followers on social media.
What these so-called "jokers" forget is that Kardashian West, while incredibly famous, is a woman, a mother, a daughter and a wife. No matter who you are, being robbed at gunpoint is not something to be made light of.
As crucial details are yet to unfold including why Kardashian West was carrying so much valuable jewellery including a ring valued at $4.5 million, here's what we know so far.
She attended an intimate dinner hours before the robbery
Kardashian West was in the French capital with her two of her sisters, Kourtney Kardashian and Kendall Jenner as well as her mother, Kris Jenner for Paris Fashion Week.
It is unclear where Kardashian West's children, North, 3 and Saint, 10-months-old, were at the time of the crime however it has been reported they were not with their mother in the apartment.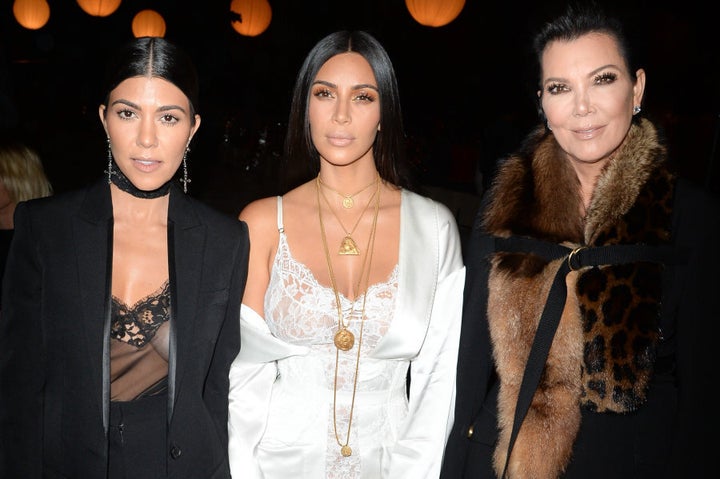 Hours before the robbery, Kardashian West, 35, attended an intimate reception dinner in the Marais section of Paris as part of Fashion Week, just three kilometres from the Hôtel de Pourtalès, the private mansion Kardashian West was staying in.
Following the dinner, Kardashian West posed for some paparazzi with her sister, Kourtney, along with a bodyguard before leaving in a dark van with tinted windows.
Her husband, rapper Kanye West abruptly walked off the stage when he learned of the crime, telling fans that he had to leave early as he had a "family emergency". The moment was caught on camera by fans.
How did the robbers get in?
According to CNN, the French Interior Ministry said five men threatened the concierge at the mansion with a weapon, handcuffed him and forced him to open Kardashian West's private apartment. It is not clear whether there were other bodyguards present.
The luxurious residence is popular with celebrities as it is easy to avoid paparazzi and is hidden from the street by large wooden doors set in a stone wall.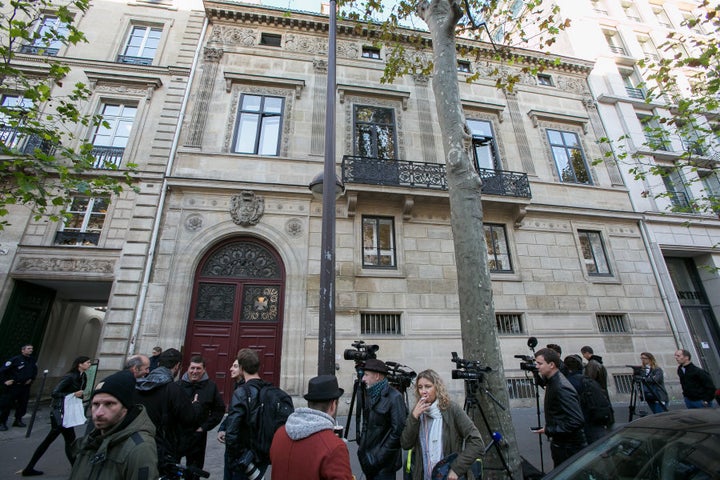 "Two of the men were able to gain entry to Kardashian West's room, according to the Paris prosecutor's office, and a gun was held to her head," CNN reported.
What actually happened inside?
According to the New York Times, Laurent Riquart, a spokesman for the investigative unit of the Paris police, said the gang of men stormed the V.I.P. residence and at least one had a handgun.
"Once they were in the building, they tied up the receptionist's hands," Mr. Riquart said in a phone interview. "They went up the stairs and entered her room. They tied up her hands and put a gag in her mouth."

Luc Poignant, a spokesman for a police officers' union, said the men locked Kardashian West in a bathroom after tying her up with tape.

"Along with the jewelry, which included a ring, they made off with cellphones and a wallet that contained credit cards. Three of the men left on foot, and two on bikes, he said. The men had targeted their victim -- they forced the concierge to tell them where Ms. Kardashian West was staying, and tied his hands.

The men appeared to have worn shirts identifying themselves as police officers — but also balaclavas and gloves, which are not part of the police uniform," New York Times reported.
What happens now?
After providing a statement to police, Kardashian West flew out of Paris in a private jet back to the U.S., her sister Kourtney was also seen arriving at LAX.
The five assailants are still at large however the mayor of Paris and police officials have vowed to get to the bottom of the crime, reassuring citizens and travellers the French capital was safe.
Johanna Primevert, chief spokeswoman for the Paris police department said foreigners should not be put off coming to Paris.
"This kind of incident is extremely rare in Paris. This is a star who is famous worldwide. Do not confuse what happened to Ms. Kardashian and probably was the result of an organized team who had planned their action with the assault of a tourist in front of Notre Dame (cathedral) or another tourist spot in Paris," Primevert told AP.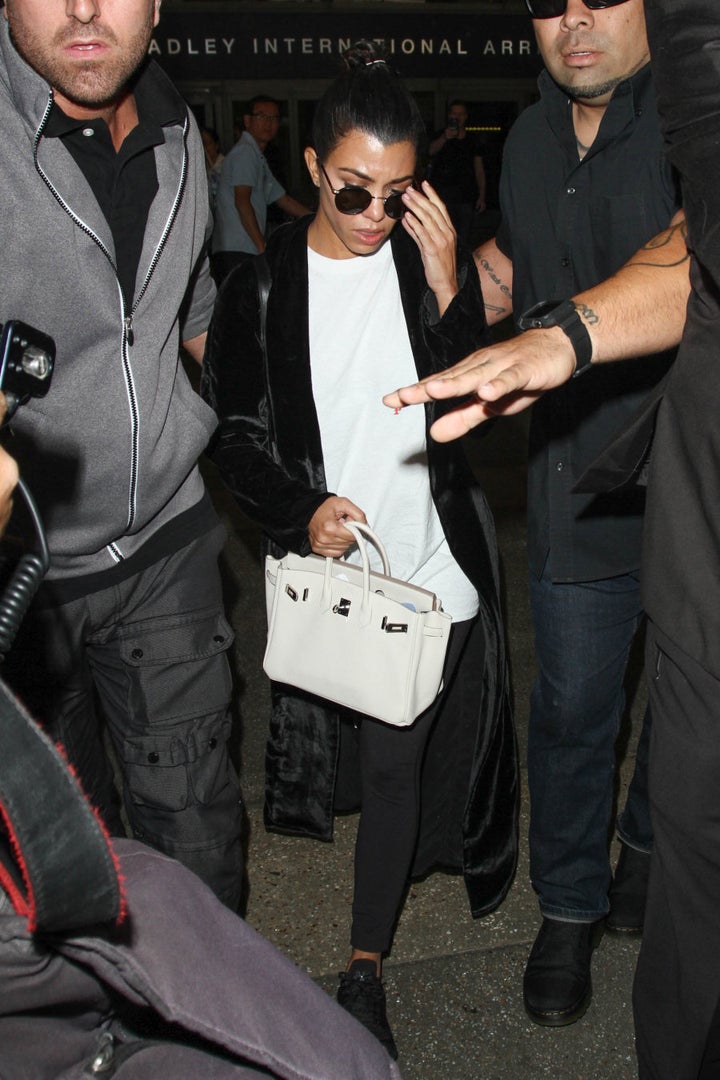 In a series of tweets the NRA appear to respond to Kardashian West's criticism of the U.S. Senate for failing to bolster background checks in June after a shooter left 49 people dead at a gay nightclub in Orlando, Florida.
Tasteless and really not necessary.
Click below to follow HuffPost Australia on Snapchat!