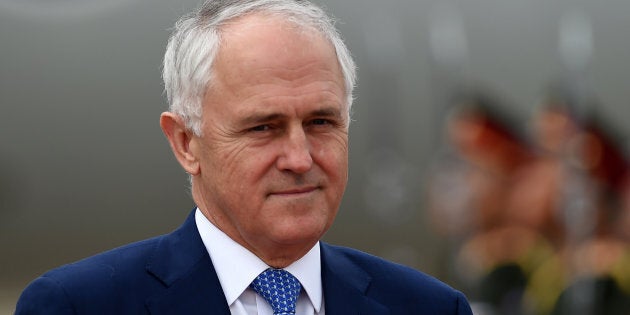 Prime Minister Malcolm Turnbull and the Coalition Government have lost the support of voters in every state around Australia since the July election earlier this year, according to a Newspoll analysis released Monday.
The losses were particularly prominent in regional areas.
The sharpest falls in voter confidence were seen in Western Australia, Queensland and South Australia among older voters and those living outside of capital cities, according to a report by The Australian. Support for the Prime Minister was also lowest in his home state of New South Wales.
Speaking at a press conference on Monday monring in Brisbane to open a new rail line, Turnbull was quick to brush aside the statistics and assure voters that he has been focused on governing the nation.
"Well, we just keep on, focus on doing the job, governing, and delivering, and today is a day of delivering," he said.
The Labor Party currently has a two-party preferred lead of 52 per cent to the Coalition's 48 per cent and has risen in primary support over the past fortnight to 37 per cent.
Speaking to The Project on Monday night, News Corp political editor Sam Maiden said the figures come too far ahead of the next election for a change of leadership to occur, but questions do need to be asked of the current government.
"The reality is that this far out from an election everyone should cool their jets. They are not going to change leaders this far out from the election because if you are going to put in a new one you want to send them looking bright, shiny and new to the next election." she said.
"That is at least some time away. I think there is a question mark - you won't run into another election if you think you couldn't win but at the same time who are you going to put in there?"
The figures come after the Coalition's primary vote dropped below 40 per cent last week for the first time under Malcolm Turnbull, which is lower than Tony Abbott's approval rating before he was dumped as leader, according to News.com.au.