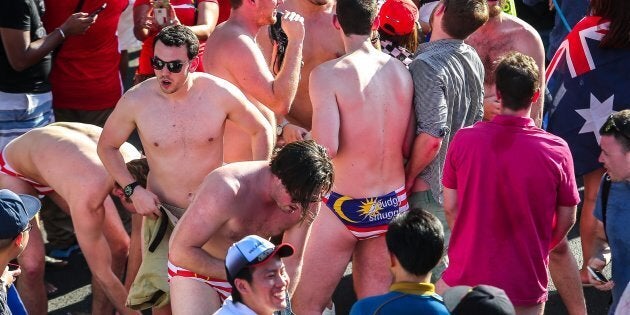 CANBERRA -- A political staffer for one of the Turnbull Government's most senior ministers is among the nine Australian men arrested in Malaysia for publicly stripping down to budgie smugglers and guzzling booze at the Formula One GP in Kuala Lumpur.
The men emulated the winner's trademark "shoey" celebration in the socially conservative, majority Muslim nation by drinking beer from their shoes and stripping down to budgies emblazoned with the Malaysian flag.
Their almost nude behaviour was caught by many and posted on social media showing the Australians chanting, "Aussie Aussie Aussie, oi oi oi!"
The men are now sitting in a Malaysian jail and are receiving consular from the Australian High Commission.
One of the men is Jack Walker, a defence adviser for the Government Leader in the House and Defence Industry Minister Christopher Pyne.
"This matter is being handled appropriately by the Australian High Commissioner," a spokesperson for Mr Pyne said in a statement.
"Until we have a clearer picture of the process at hand it would be unwise to comment further."
Federal Treasurer Scott Morrison has told Sydney radio station 2GB that the arrests are a reminder to obey local laws while travelling.
"Their laws. Their rules. They are on their ground so they have got to comply," he said.
"It is a reminder for young people when they travel overseas, know what the local laws and rules and respect them."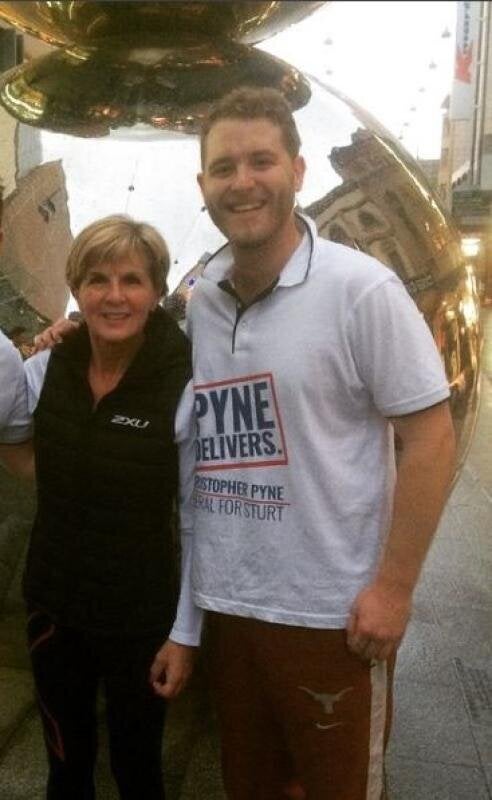 Malaysian newspaper The New Strait Times reported that the men have been charged with "intentional insult with intent to provoke a breach of the peace" as well as an offence under "Section 14 of the Minor Offences Act" which includes offences around noise and insulting behaviour.
"They will be remanded for four days beginning today. The remand period will be discussed with the Deputy Public Prosecutor for further action," Sepang district police chief Assistant Commissioner Abdul Aziz Ali said, according to the newspaper.
The Department of Foreign Affairs and Trade (DFAT) said assistance is being provided to the men.
"The Department of Foreign Affairs and Trade is providing consular assistance, in accordance with the Consular Services Charter, to a group of Australians who were arrested in Malaysia," a spokeswoman said in a statement.
"Due to privacy obligations, we are unable to provide further information."