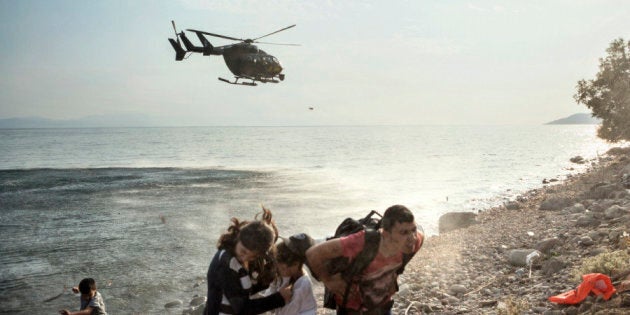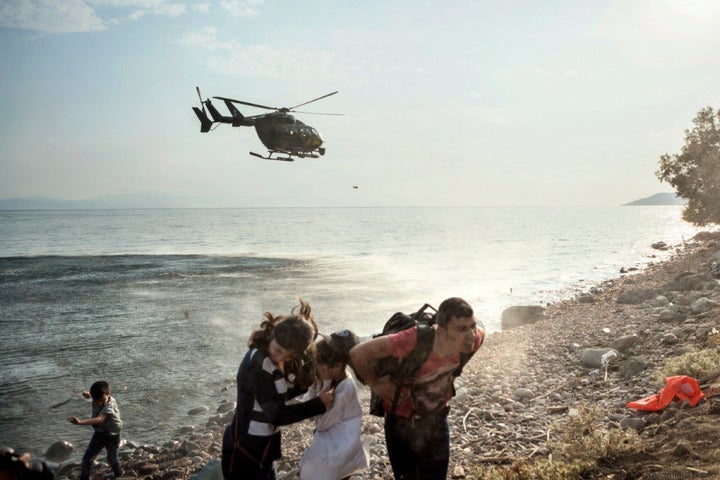 As Italian photographer Alessandro Penso captures images documenting the refugee crisis on the shores of Greek islands, in border towns and at train stations, he encounters people with fascinating, sometimes heartbreaking, stories.
He once spotted an Eritrean child who had a clumsily drawn tattoo on his arm: It read, "One Day."
"If you leave Eritrea behind when you're just 14 years old, you have the right to hope for a better life ahead," Penso told HuffPost Italy. "That boy's story encapsulates all the drama immigrants reaching Europe face: They're looking for a mother, and find a stepmother instead. They're looking for a warm embrace, and instead they find a windowless room from which they can't even see the sun."
"For that boy, 'one day' finally arrived, but it was nothing like he imagined," he added.
That phrase inspired Penso's most recent exhibition in Italy, which showcases his work documenting the perilous journey that people undertake to escape violence and persecution in their home countries.
The crisis has drawn many photojournalists and photographers to the Mediterranean region and Europe, but Penso's work has received particular acclaim. His photos were named Time magazine's Pick for Story of the Year last year, and he has been awarded the Burn Emerging Photographer Fund, as well as the Magnum Foundation Emergency Fund.
The desire to put a human face on the crisis keeps Penso going.
"Through my photographs, I'm trying to show people what the refugee crisis is really like," he said.
Penso's latest exhibition, One Day, will run from Oct. 6 to Oct. 27 at the Officine Fotografiche in Rome.
Scroll down to see some of his photos.
This piece originally appeared on HuffPost Italy and has been translated into English.