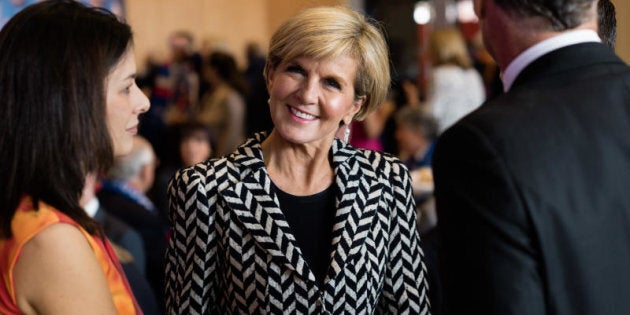 CANBERRA -- Foreign Minister Julie Bishop has reminded the nine Australian men awaiting to see if they will be charged over prank celebrations on Sunday at the Malaysian Formula One Grand Prix that the "Australian Government can't bail you out."
The men, including Jack Walker, a ministerial staffer for Government Leader in the House Christopher Pyne, are being held in a Malaysian jail while they wait to see if they will be charged by prosecutors in the socially conservative majority Muslim nation.
Ms Bishop has revealed she found the initial reports of the men who stripped down to Malaysian flag budgie smugglers and drank beer from their shoes to celebrate Daniel Ricciardo's win at the Sepang track "quite amusing," but says the young men were arrested over "something that is inherently just stupid".
"They are facing certain charges and what might be seen as a foolish prank or Aussie blokey behaviour in Australia can be seen very differently in another country," Ms Bishop told Channel Nine.
"You have to respect the laws of the country you are visiting."
Ms Bishop said the men are receiving legal advice, but as Australia has about 15,000 consular cases a year, she has warned there are "limits to what we can do".
"We do provide a lot of consular support, but the Australian Government cannot bail you out of these circumstances," she warned.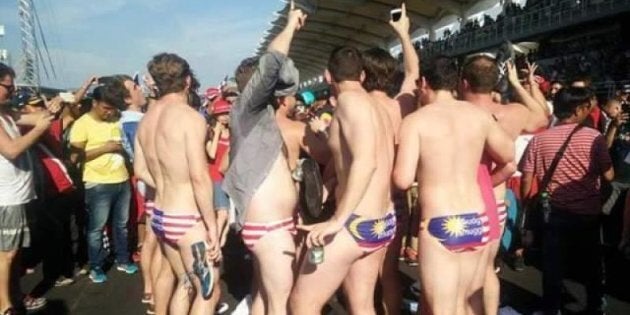 A possible charge of 'intentional insult' carries a maximum penalty of two years' jail or a fine, or both, while a lesser charge of insulting Malaysia's national emblem carries a maximum six-month jail term.
The Minister said the act was "clearly premeditated" as the men, aged between 25 and 29, bought the nationalistic swimwear before departure in Australia.
"There are a number of laws that could apply, but I don't want to preempt that," Ms Bishop said.
The Foreign Minister has not been in contact with her Malaysian counterpart, preferring at this stage to leave matters to the Australian High Commission in Kuala Lumpur.
Also not boding well for Mr Walker is the new that Foreign Minister can't remember him, despite being photographed with him.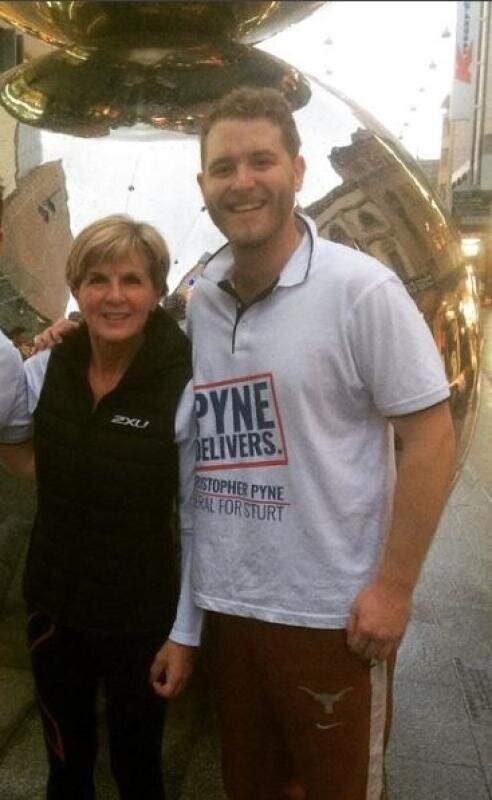 "Apparently I have met Christopher Pyne's staffer, but I have no recollection of that," Ms Bishop said.
"But they are all equally culpable, if you like."