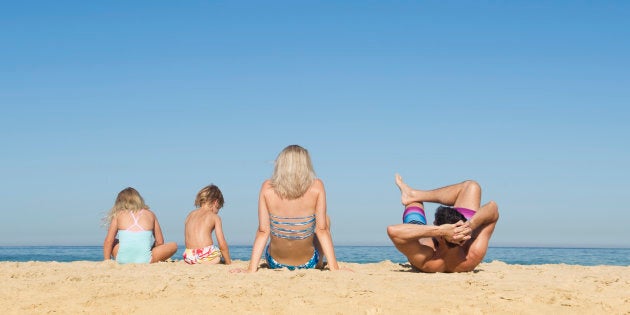 Australians have one of the highest rates of skin cancer in the world. We grew up on the mantra, "no hat, no play" yet rates of melanoma, the deadliest form of skin cancer, have nearly doubled in recent decades.
Clearly our current sun safety behaviour isn't working, so it was only a matter of time before one of the skincare titans decided on a different approach.
On Tuesday L'Oreal launched "My UV Patch", an ultra-thin UV sensor the size of a 50-cent coin, designed to measure sun exposure in real time through its sun protection brand, La Roche-Posay.
The patch is the first of its kind and the man behind the technology, Guive Balooch, Global Vice President of L'Oréal's Technology Incubator said it has been several years in the making.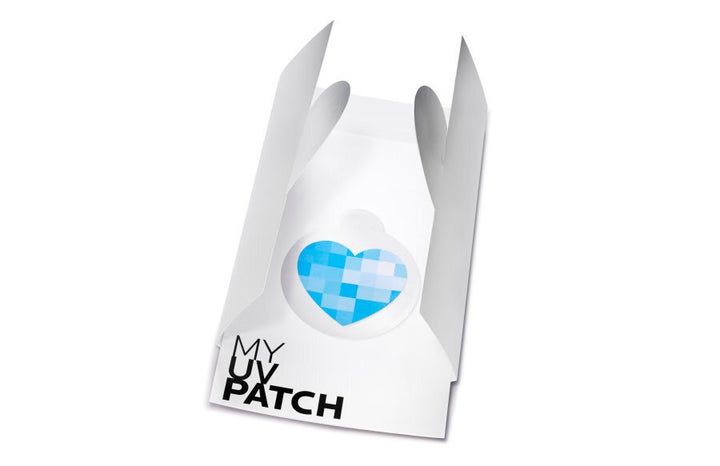 Whether you are showering, sleeping or walking the dog, the weightless patch can be worn for up to five days and works through the use of photosensitive dyes, which change colour when exposed to UV radiation.
Simply scan your patch to see your daily exposure to UV and the app also takes into account your hair and eye colour, UV sensitivity, GPS location and Ozone concentration.
"When La Roche-Posay decided to offer this product as an essentially free service, it occurred to me that we had a special opportunity," Balooch told The Huffington Post Australia.
"An opportunity to offer consumers an educational service that has the potential to revolutionise the way we monitor the skin's exposure to UV."
The patch is available from participating dermatologists with the purchase of La Roche-Posay sunscreen products.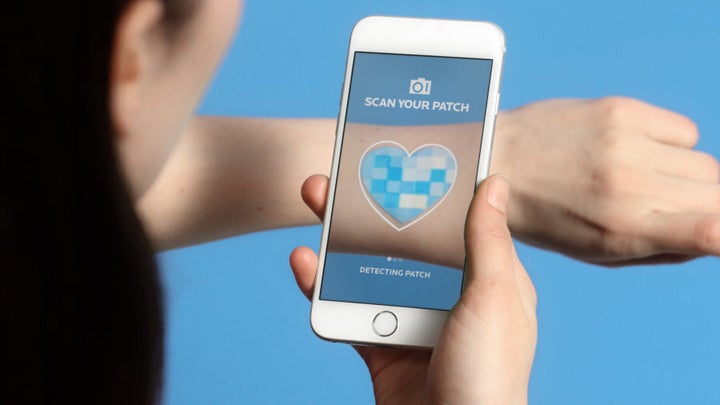 "There are so many people that are aware of the adverse effects of being in the sun without sunscreen but don't realise how much exposure they're actually getting -- the patch offers a solution to that problem," Balooch said.
A recent study commissioned by La Roche-Posay examining the sun habits of more than 20, 000 people across 23 countries found only 27 percent wore consistent sun protection on their face.
"You'd be surprised of the effect just 10 minutes in the sun can have and when it comes to health and beauty, the most important product you can use is sunscreen -- sunscreen that protects against both UVA and UVB spectrums," Balooch said.
The patch has been designed for people both young and old.
"More and more we are seeing the way technology is rooted in the consumer experience and in the world of beauty it's no different. It's truly exciting because what that means is we're able to provide a new level of performance to our products," Balooch said.
Below, Balooch breaks down exactly how the technology works.
A little more high-tech than a legionnaire hat, right?
Click below to follow HuffPost Australia on Snapchat!