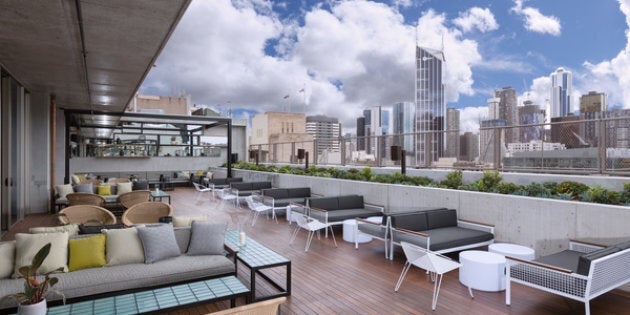 There is no better place to watch the sun sink on a Friday than atop a rooftop bar, looking out over the city.
There are a bunch of new rooftop bars that have opened during winter while you were watching Netflix and demolishing a bottle of red on the couch.
So brush that hair, swap your ugg boots for something more stylish and explore the city's rooftop bars as the weather warms up.
Sixteen Antlers, Brisbane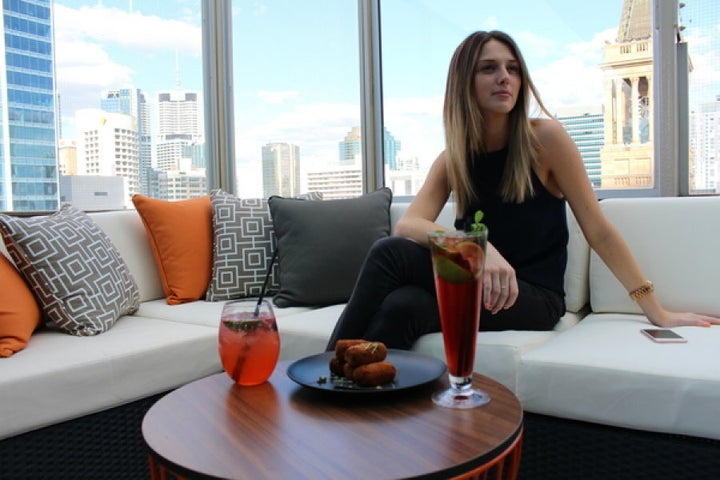 There's a promise of craft beer and cocktails at the newly opened Sixteen Antlers, which is on level 16 at the Pullman and Mercure Brisbane King George Square hotel.
The Rooftop at QT, Melbourne
If you're perusing the cocktail list at the newly opened Rooftop at QT Hotel, be sure to check out their take on the GnT as well as the Yarra Valley Sour, with Four Pillars Gin, pinot noir and edible flowers.
Or you can just sit back and people watch Melbourne's glamorous tipplers.
Sweetwater Rooftop Bar, Perth
The newly opened sun-soaked terrace in East Freo is sure to be a winner this summer and the food looks as good as the decor.
Hennessy Lounge, Adelaide
Ok so this one opened late 2015 above the Mayfair Hotel, but if you haven't checked it out, this spring is the time. They're all about champagne and cocktails, and deep down, aren't we all?
Sazerac, Brisbane
Whiskey lovers of Brisbane, Sazerac Bar may be your jam this spring.
Named after the eponymous cocktail, you can expect sky high teas, sophisticated drinks and a city view at the Mary St location.
Now, who's turn is it to organise Friday office drinks?